There's one topper, not 20: SC angry with Rewari-rape coverage
There's one topper, not 20: SC angry with Rewari-rape coverage
Sep 19, 2018, 07:49 pm
3 min read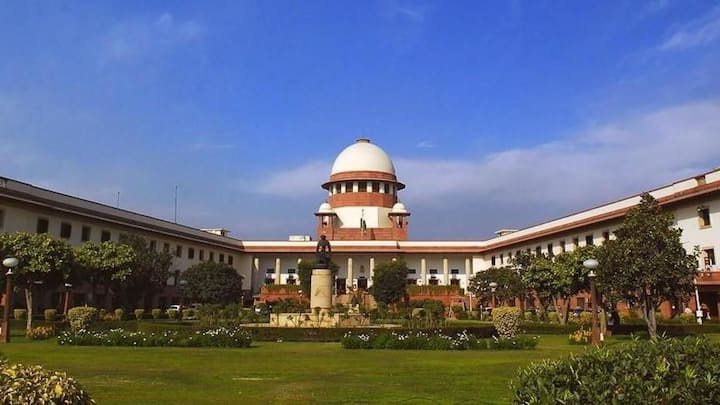 The Supreme Court on Tuesday expressed displeasure over how Rewari gangrape was covered in the media and asked where should the line be drawn. The top court was hearing a plea challenging Patna High Court's decision that stopped media from covering Muzaffarpur shelter home horror. The bench comprising Justices Madan B Lokur and Deepak Gupta said they were worried about victim's identity.
Identifying victim is not a problem, bench notes
On the question of anonymity, the bench gave the example of Haryana gangrape. In a horrific incident, a 19-year-old student was sedated and gangraped. The police arrested the mastermind recently. "They (media) say that she was a topper in the exam. Topper means one person, not 20 people," the bench noted. The bench added identifying the victim wasn't a problem.
Court says interviews of father confirm victim's identity
"I have seen on TV channels that they (media) have talked to her father. The camera was placed behind the father. But in front of him, there are 50 people standing who are from the village. So they know who she is," the bench said.
Have TV channels been hauled up, court asks
The top court expressed discontent as IPC Section 228-A (dealing with disclosure of the identity of such victims) was flouted. A counsel told the bench news watchdog already existed. To this, the bench asked, "Have these TV channels been hauled up? We are giving you instances of yesterday. Tell us how to stop it." Attorney General K K Venugopal said channels can be prosecuted.
Attorney General tells court what could be done
"For law and order, the state is responsible. Once this is brought to your notice, the court can also issue a notice asking the state what action they have taken in this. TV channels can also be asked to respond to this," Venugopal said.
Senior lawyer tells a mechanism has to be in place
Senior lawyer Shekhar Naphade who appeared for the petitioner told court should pass directions and those not following it should constitute as contempt. "You will have to create such a structure where accountability has to be fixed. We have to identify the authority," Naphade told the court. He opined I&B Ministry should be responsible for TV. "Some mechanism has to be there," he said.
Magistrates are overloaded, court tells senior lawyer
When Napahade suggested magistrates should take cognizance in such cases, the court noted they are already overloaded. Advocate Aparna Bhat, assisting the court as an amicus curiae in the Muzaffarpur shelter home case, said the state should initiate prosecution. However, the amicus noted media needed to be ridden off sensationalism and it played an important role in unearthing cases. The case will be heard on September 20.