Sajjan Kumar produced before court in another anti-Sikh riots case
Sajjan Kumar produced before court in another anti-Sikh riots case
Written by
Shiladitya Ray
Jan 28, 2019, 03:27 pm
2 min read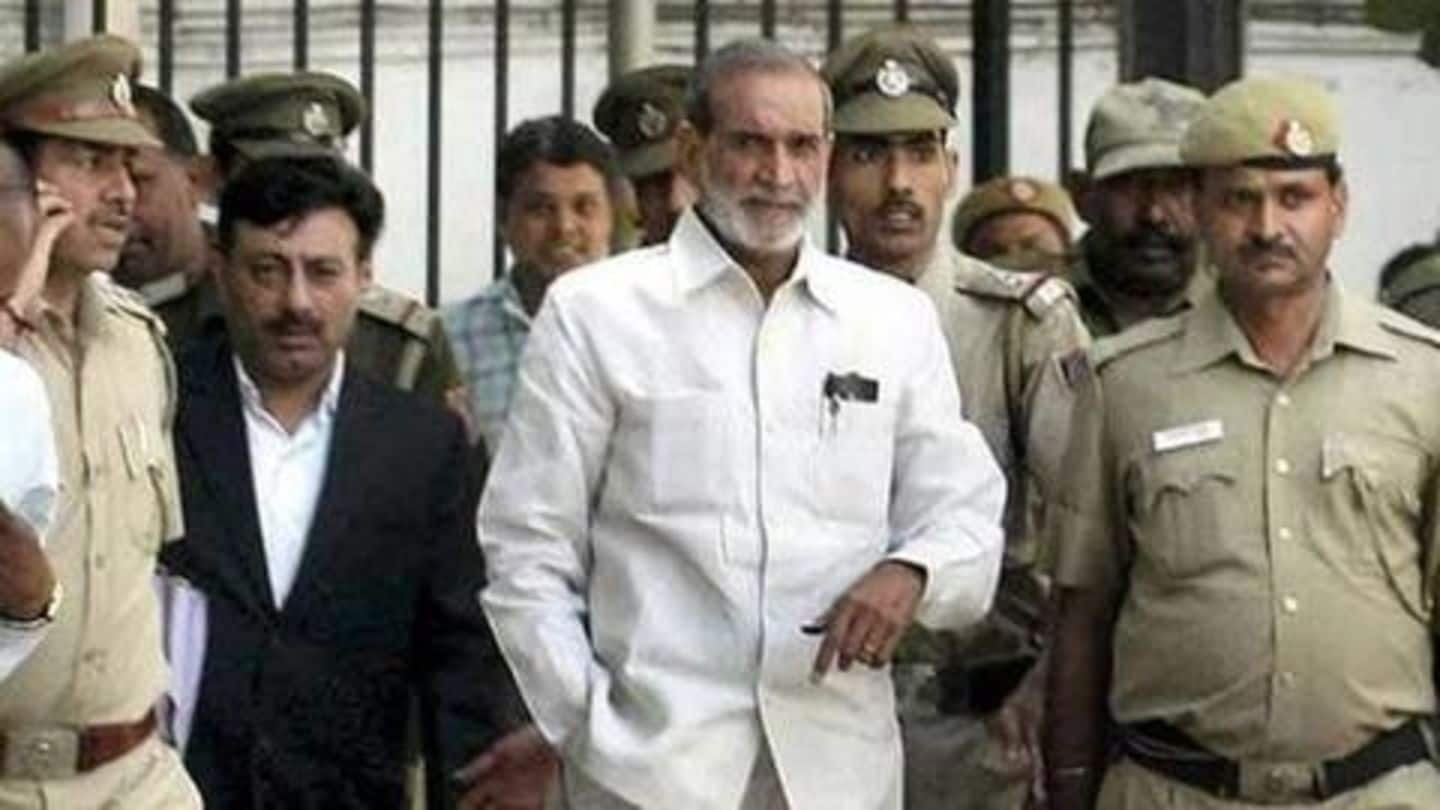 On Monday, jailed former Congress leader Sajjan Kumar was produced before a Delhi court for the hearing of another case pertaining to the 1984 anti-Sikh riots. In December last year, the Delhi High Court had found Kumar guilty in the murder of a Sikh family, and had sentenced him to life imprisonment. Kumar had surrendered on December 31. Here are the details.
Thousands of Sikhs had lost their lives in the riots
The 1984 anti-Sikh riots resulted in the deaths of around 3,000 Sikhs in Delhi, according to official figures. The riots broke out in the aftermath of former Prime Minister Indira Gandhi's assassination, when mobs led by Congress leaders targeted Sikhs in the capital.
Kumar had failed to appear in an earlier hearing
While the Delhi High Court had found Kumar guilty in one case, there are other pending cases against the former Congress leader. Earlier, on January 22, a court in Delhi had issued a production warrant against Kumar after Tihar jail authorities failed to produce him in a case pertaining to the killing of one Surjit Singh during the 1984 anti-Sikh riots.
Details of the current case against Kumar
In this particular case, Kumar and two others - Brahmanand Gupta and Ved Prakash - have been charged with murder and rioting. Singh's alleged murder had taken place in Delhi's Sultanpuri, and in November last year, a witness in the case, Cham Kaur, had identified Kumar as one who had instigated a mob to kill Sikhs in Sultanpuri. Another witness had said the same.
What Kaur had said while testifying against Kumar
"On November 1, 1984 when I stepped out to look for my goat, I saw accused Sajjan Kumar addressing the crowd and saying ''humari ma maar di, Sardaro ko maar do'' (They killed our mother, kill the Sikhs)," Kaur had told the court.
Meanwhile, Kumar is serving his life term
Meanwhile, Kumar is serving a life term in the Tihar jail after the Delhi High Court established Kumar's involvement in the killing of five members of a Sikh family in Delhi's Raj Nagar, and in the torching of a gurdwara in Delhi on November 1, 1984. While giving its verdict, the HC had observed that Kumar had escaped justice earlier owing to "political patronage".