Saudi-based man gives 'triple talaq' to wife over phone, booked
Saudi-based man gives 'triple talaq' to wife over phone, booked
Aug 05, 2019, 09:59 am
3 min read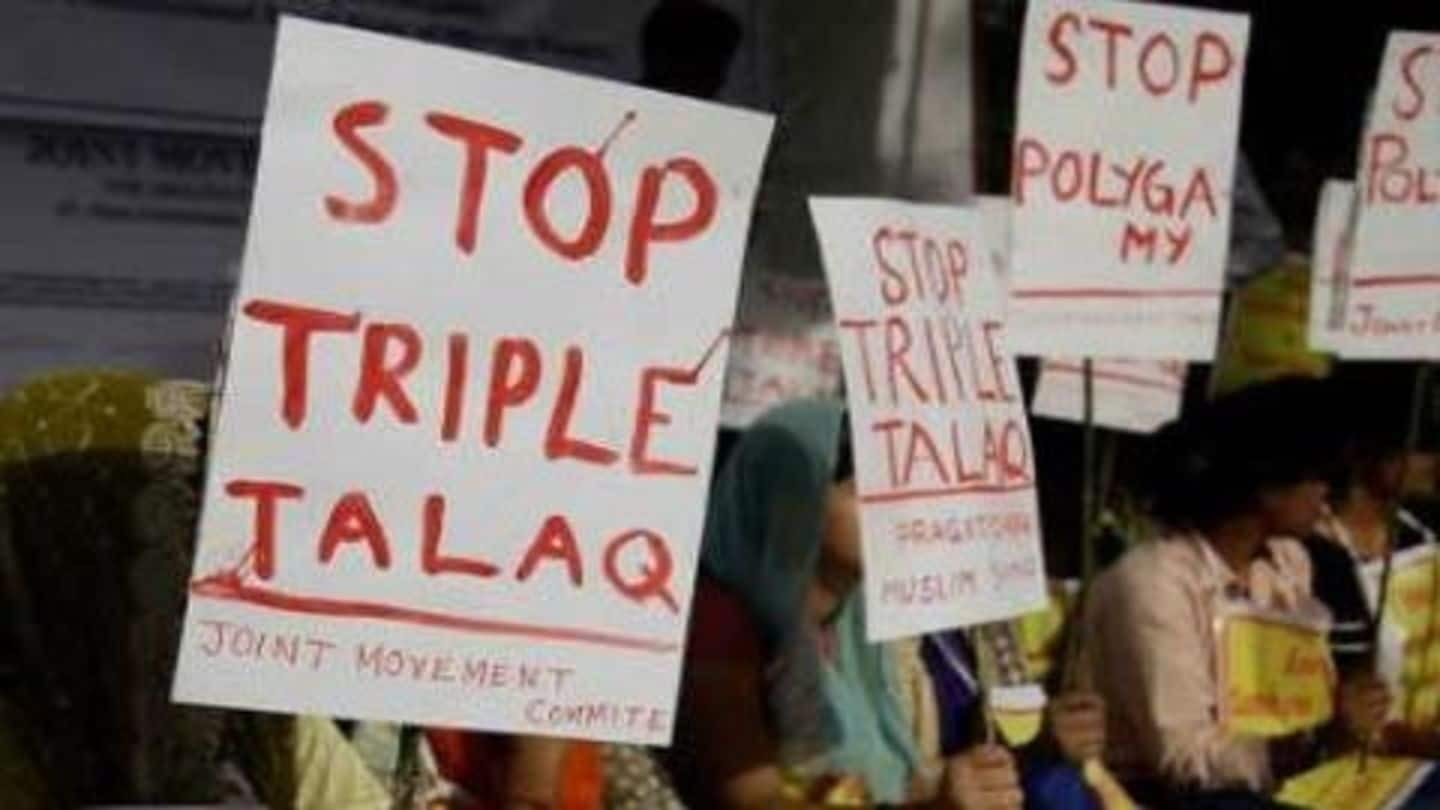 A Saudi Arabia-based man, originally hailing from Supaul district in north Bihar, has been booked for divorcing his wife by uttering "talaq" thrice. The accused, Hafiz Ikramul Haq, divorced his wife Farzana Khatoon prompting her to approach the police. Charges were filed against Haq's family on Sunday. This comes days after President Ram Nath Kovind gave his assent to make triple talaq a punishable offense.
Khatoon's in-laws taunted her for dowry
Reportedly, Haq and Khatoon had been married since 2013. However, Khatoon's in-laws constantly taunted her as her father was unable to fulfill the promise of giving them Rs. 1 lakh. This money was supposed to aid Haq's travel to the Gulf country. To note, Khatoon's plight intensified after she gave birth to a girl child in 2017.
After birth of twin daughters, Khatoon's woes increased
On July 20, Khatoon gave birth to two twin daughters which "enraged" her in-laws, police said. Khatoon alleged her in-laws started pressurizing her to bring Rs. 2 lakh from her father for "upkeep" of the newly-borns. "One day her mother-in-law called up her husband and asked him to divorce his wife so that they could get him married to some other woman," said police.
Haq divorced wife over phone, in-laws ousted her
"Haq asked his mother to put the phone on loudspeaker mode and uttered the word talaq thrice. Khatoon was thereafter driven out of the house late in the night. Subsequently, she approached the police seeking legal remedy," police added.
FIR has been lodged, Haq's father arrested
On Khatoon's complaint, an FIR was registered and Noorul Hoda, Haq's father, was arrested. "Other members of the family will face action in accordance with the law," said police. Moreover, efforts are underway to secure Haq's arrest in Saudi. Before this, another Saudi-based man, belonging to Kushinagar, was booked for divorcing his wife over the phone. The victim, Fatima Khatoon, claimed her in-laws harassed her.
Fatima's husband divorced her and hung up
The FIR in the Kushinagar case was filed on the complaint of Fatima's father Ahmad Ali. Ali revealed, "On Wednesday, my daughter was doing household work when her father-in-law, Tarabuddin came and handed her his phone telling her to talk to Abdul Raheem who said talaq three times and ended the call." Apparently, Abdul went to Saudi soon after their marriage in 2014.
Now, Muslim husbands will be jailed for giving instant talaq
To recall, the Triple Talaq Bill was passed in Parliament, despite strong protests from the Opposition. The Bill, which seeks to give three years imprisonment to Muslim husbands for divorcing their wives instantly, became the law after President Kovind inked it last week.