SC adjourns hearing on PIL seeking stay on Rafale deal
SC adjourns hearing on PIL seeking stay on Rafale deal
Edited by
Pallabi C Samal
Sep 18, 2018, 03:28 pm
2 min read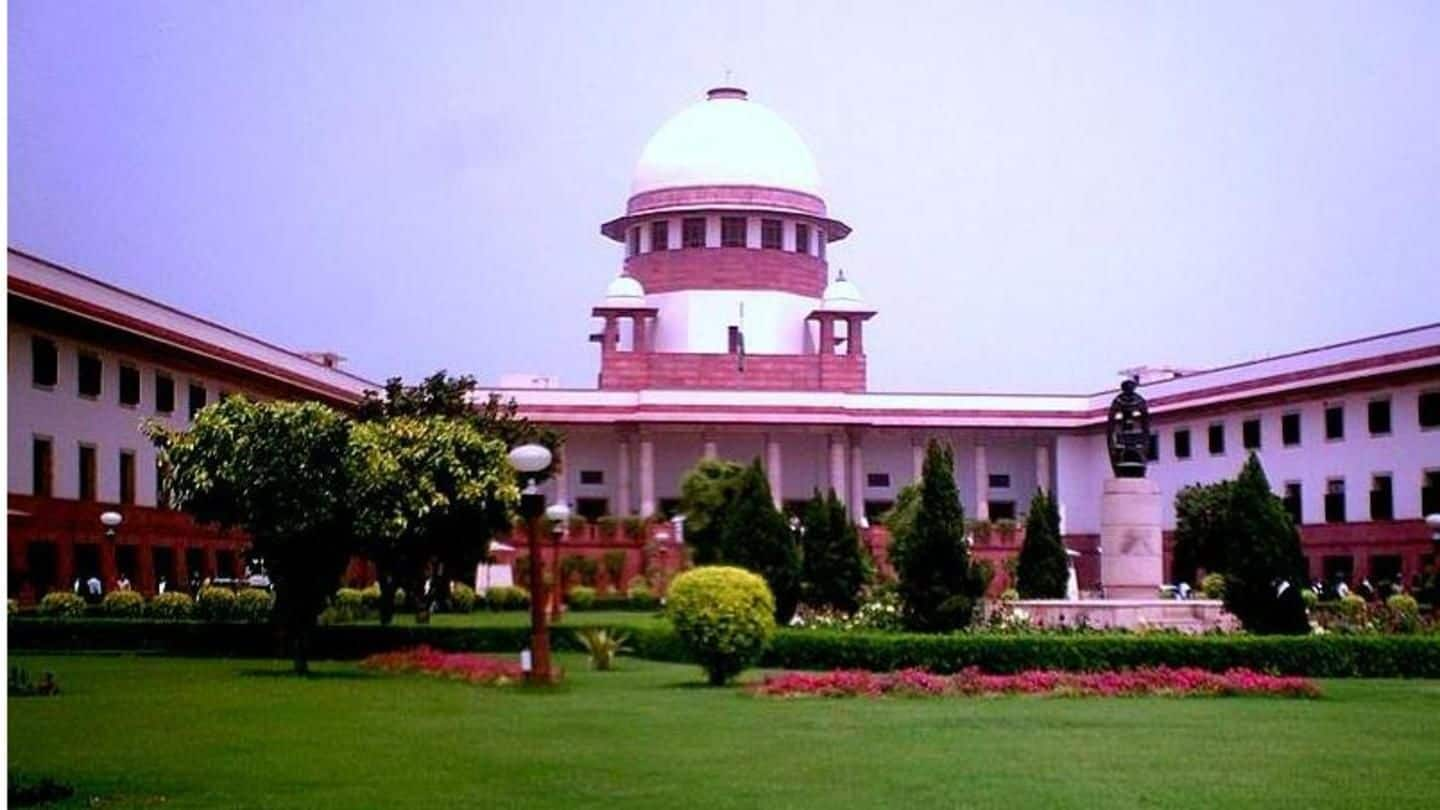 The Supreme Court adjourned hearing on a plea seeking a stay on the Rafale fighter jet deal between India and France. A bench of Justices Ranjan Gogoi, Navin Sinha, and KM Joseph postponed the matter till October 10 after petitioner advocate ML Sharma told the bench that he wanted to file some additional documents in the case and sought an adjournment in the matter.
Sharma, in his petition, said that the inter-government agreement to buy 36 Rafale jets must be quashed as it was an "outcome of corruption" and not ratified under Article 253 (Parliament has power to make any law for implementing any inter-government agreement) of the Constitution.
Petition seeks FIR against Modi, Parrikar, Anil Ambani
The petition has also sought lodging of an FIR and prosecution of Prime Minister Narendra Modi, former Defense Minister and current Goa Chief Minister Manohar Parrikar, business tycoon Anil Ambani, and French armament firm Dassault, along with the recovery of the amount. A similar plea was filed in the SC in March seeking an independent probe and transparency into the Rafale deal.
Similar plea was filed before seeking transparency of the deal
The other plea, filed by Congress leader Tehseen S Poonawalla, had sought issuance of a direction against the Center on why the Union Cabinet's approval wasn't sought as part of the Defense Procurement Procedure (DPP) before signing the deal with France on September 23, 2016.
Brief information about the Rafale deal
Rafale deal is a defense agreement signed between India and France for the purchase of 36 Rafale fighter aircraft in a fly-away condition to upgrade process of the Indian Air Force equipment. The jet is a twin-engine Medium Multi-Role Combat Aircraft manufactured by French aerospace company Dassault Aviation. IAF had advanced a proposal to buy 126 fighter aircraft in Aug'07 and floated a tender.
What Poonawalla claimed in his plea
Poonawalla had claimed that the Defense Ministry had withdrawn the 2007 tender for procurement of 126 jets, while the deal for procurement of 36 jets was altogether a fresh procurement. Further, the deal for 126 jets was proposed by the then UPA government and 18 were to be delivered by Dassault Aviation, while 108 were to be manufactured at the Hindustan Aeronautics Limited.