'Judge Loya died of natural causes': SC refuses independent probe
'Judge Loya died of natural causes': SC refuses independent probe
Apr 19, 2018, 11:54 am
3 min read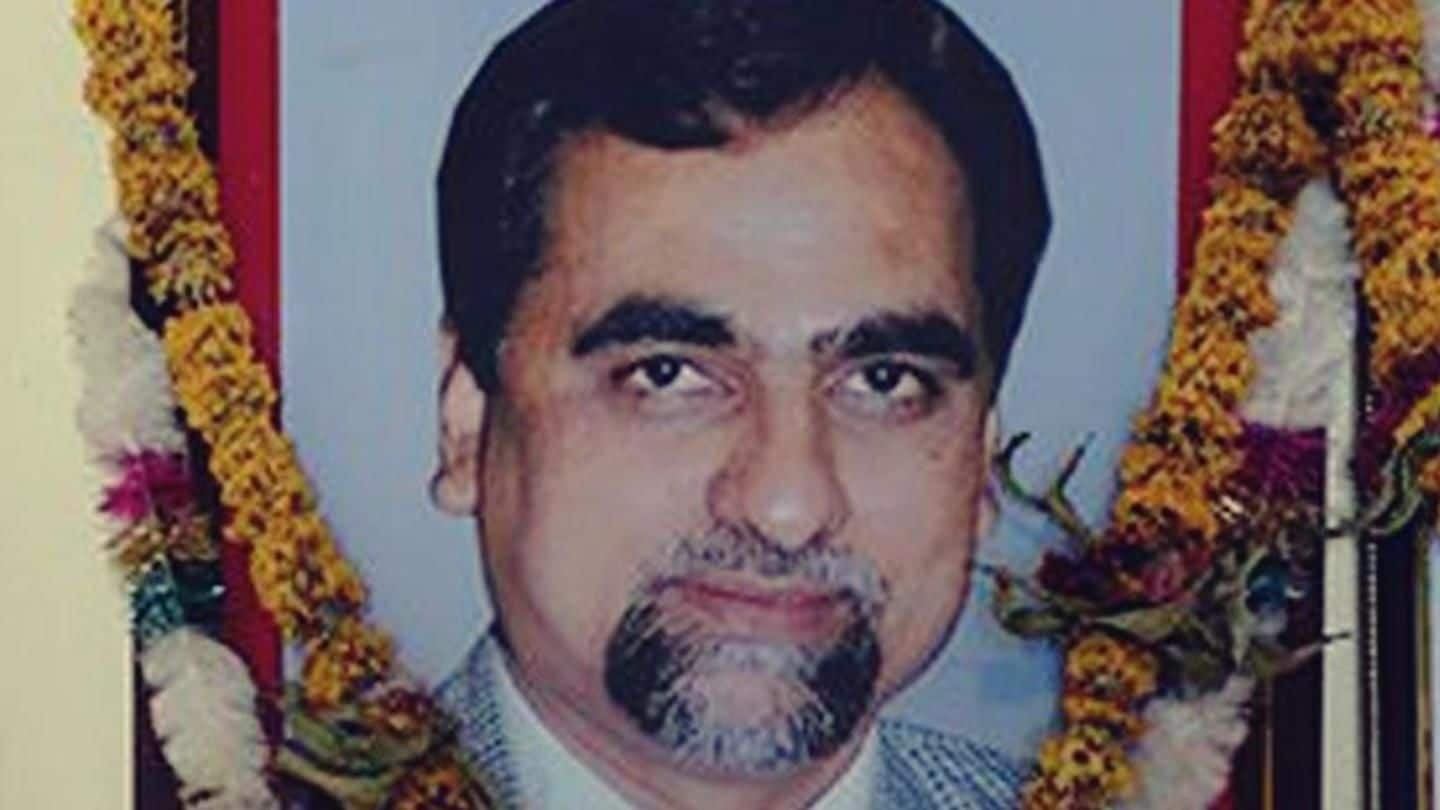 The SC has dismissed a petition for an independent probe in the death of Special CBI Judge BH Loya, who was found dead amid "suspicious" circumstances, his family claimed. The court ruled that the death was due to "natural causes," and noted the petitioners were trying to scandalize the judiciary. The three-judge bench comprised CJI Dipak Misra and Justices AM Khanwilkar and DY Chandrachud.
The controversial death of Judge BH Loya
Loya, who was presiding over the trial of Amit Shah and Gujarat police officers in the "fake" encounter of Sohrabuddin Sheikh and his wife Kauser Bi, died on December 1, 2014, in Nagpur. Initial reports claimed he had a heart attack. But last year, The Caravan published allegations made by Loya's family, who mentioned several discrepancies in what actually happened and what was reported.
Allegations made by Loya's family
Loya's family mentioned several suspicious details: for one, the ECG at the facility where his colleagues said he was taken after the "heart attack" was actually not working. His body, which was in bad shape, was sent to them unaccompanied by anyone except the ambulance driver. Earlier, Loya was reportedly offered Rs. 100cr as bribe to decide in favor of Shah.
The death led to an unprecedented development in Indian judiciary
The revelations caused an outcry. It led to a never-before press conference in January, when the top four SC judges raised questions on the court's freedom that they alleged has been thrown into uncertainty. Justice Jasti Chelameswar said that in Loya's case, he had referred the medical-bribery cases to a Constitution bench, but CJI Misra had reversed the order as "master of the roster."
Loya's son withdrew the claims two days later
Curiously, two days later, Loya's son Anuj addressed a press conference, nullifying all allegations his family had made regarding his father's death. "We're convinced it's a natural death," he had said, adding his relatives, including himself, weren't emotionally stable when they had made the claims.
SC terms petitions seeking independent probe 'frivolous, motivated'
In January, the SC noted that Loya's death was indeed a "serious matter," but in an about-turn, it has now concluded that pleas seeking an independent probe are "frivolous," "motivated," and a "veiled attempt to launch a frontal attack on the independence of judiciary." Saying it was sparing the petitioners of contempt action, it said there was no reason to disbelieve reports of the four judicial officers involved.
Today is a "Black Day": Prashant Bhushan on verdict
Senior advocate Prashant Bhushan called the SC order unfortunate, wondering why the court rejected all evidence and believed the four judicial officers who hadn't even signed any affidavit. How is seeking an independent probe into the 'suspicious' death of a district judge politically-motivated, he asked.