SC says Ola and Uber not acting as a cartel
SC says Ola and Uber not acting as a cartel
Dec 16, 2020, 07:44 pm
3 min read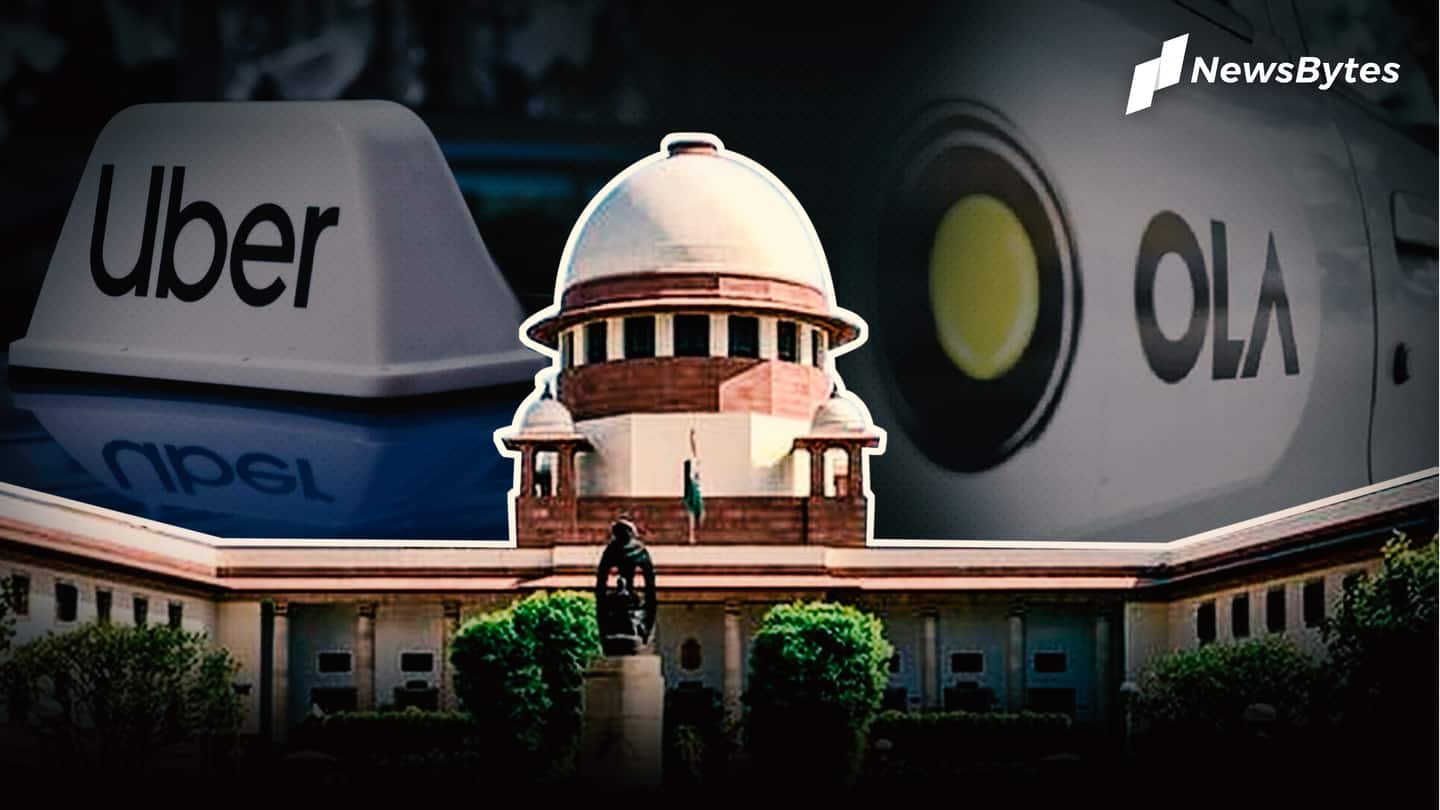 On Tuesday, the Supreme Court refused to meddle with orders passed by the Competition Commission of India (CCI) and the National Company Law Tribunal (NCLAT), in connection to cab aggregators Ola and Uber. Faced with an appeal that alleged drivers of Ola and Uber indulged in anti-competitive practices to inflate ride prices, the apex court ruled that this isn't the case. Here's more.
Advocate claimed cab aggregators were working in cahoots
Advocate Samir Agrawal approached the top court saying that riders can't negotiate fares after a booking is done through an app. He also said drivers can't offer a discount, while adding that they are not employees of the aggregators yet are forced to collect the fare decided by the companies. He sought an inquiry under Section 26(2) of the Competition Act.
CCI ruled in favor of cab aggregators, so did NCLAT
Agrawal also claimed that Ola and Uber, both of which have the support of SoftBank, have a greater bargaining power than the ones using their services. He said the algorithm snatches away the freedom to choose the best price from riders and drivers. In 2018, CCI had ruled that the allegations were unfounded. Two years later, in May 2020, NCLAT also made similar observations.
Unsurprisingly, Ola and Uber denied the allegations
In SC, senior advocate Abhishek Manu Singhvi, who appeared for Uber, claimed no anti-competitive practices were being followed. His opinion got support from Rajshekhar Rao, the representative of Ola. Rao went as far as saying that Agrawal was not an "aggrieved party." A bench, headed by Justice RF Nariman, and also including Justices KM Joseph and Krishna Murari, heard the case.
Not necessary that only complainants can approach CCI: Petitioner
Appearing in-person, Agrawal said amendments in Sections 19 and 35 of the Competition Act allowed him to approach CCI, as an informant. Earlier, only a "consumer" or a "complainant" was permitted to go to CCI. Agreeing with this, SC noted, "CCI may receive information from any person and not merely from a person who is aggrieved by the conduct that's alleged to have occurred."
The appeal is disposed of: SC
However, as far as the case was concerned, SC refused to interfere in the findings of CCI and NCLAT, effectively implying that the companies don't work as a cartel. The court explained that Section 2 of the Competition Act can't be evoked as drivers act independently of one another. "We, therefore, see no reason to interfere with these findings," the top court said.