Make 10-min awareness video on Blue Whale: SC to govt
Make 10-min awareness video on Blue Whale: SC to govt
Edited by
Anish Chakraborty
Oct 27, 2017, 01:00 pm
2 min read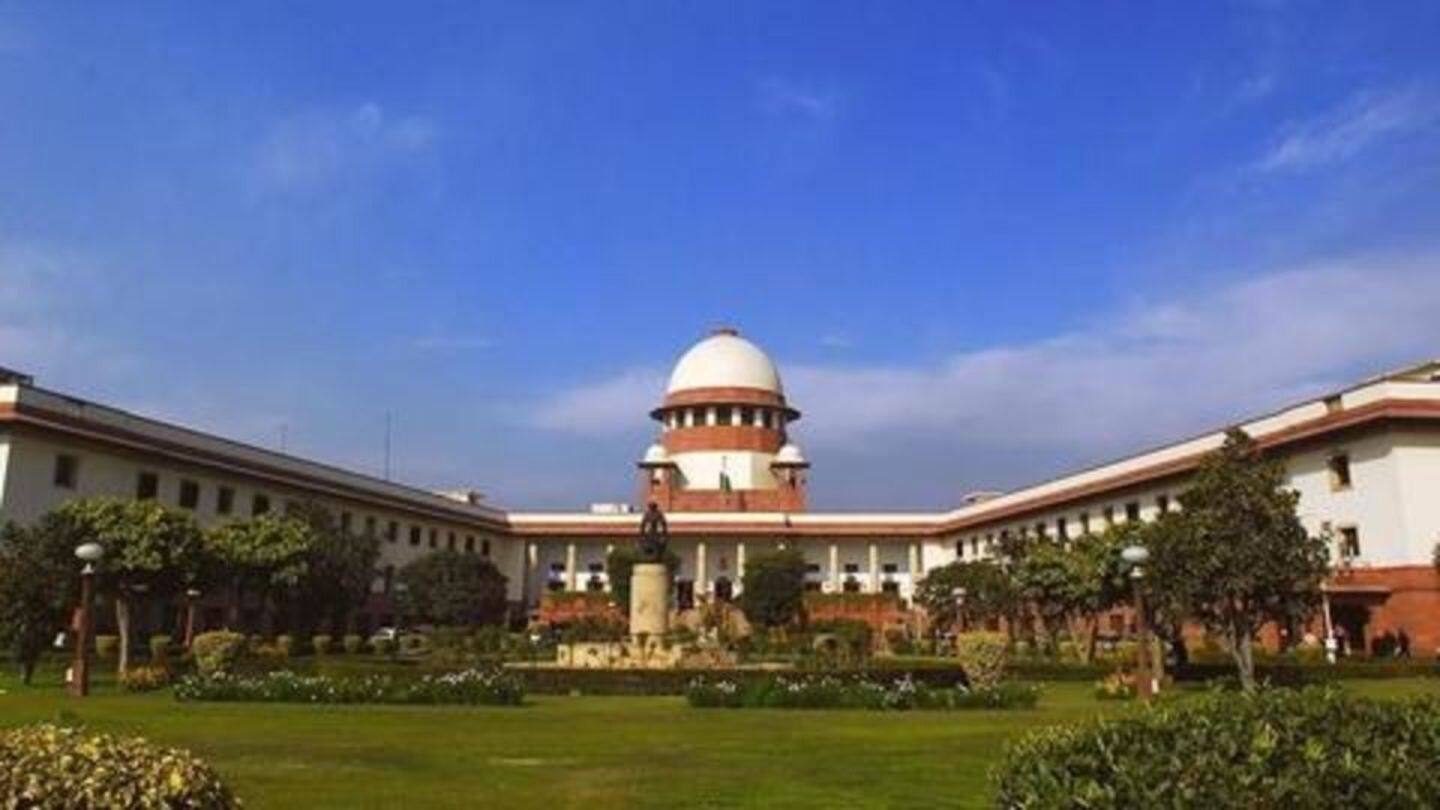 While hearing a petition to ban the Blue Whale challenge, the SC observed such games are a "national problem". It directed the government to make a 10-minute video to create awareness about it. The Centre said it has already set up an expert panel. The petition was filed by advocate NS Ponnaiah, who blamed the "game" for over 100 suicides across the country.
What is the Blue Whale suicide challenge?
The 'Blue Whale Suicide' challenge supposedly originates from online social media groups, where the administrator sets out tasks for participants to complete. The tasks range from self-mutilation to waking up at ungodly hours; and when the 50th day approaches, participants are brainwashed into committing suicide in order to complete the challenge. The targets for these challenges comprise of teenagers; some as young as 14.
The reach of the fatal "game" is expanding
The first death in India linked to Blue Whale was reported on July 29, when a 14-year-old allegedly jumped to his death from a building in Mumbai. Several other suicides have since been linked to the "game"; within two weeks, over six youths had killed themselves. In fact, seven Indian cities made the top-ten when it comes to global online searches for Blue Whale.
Government asks Facebook, Google, others to remove Blue Whale links
After the second alleged Blue Whale death in India, the government in August asked internet giants like Google, Facebook, Microsoft, WhatsApp, Yahoo and Instagram to remove all links to the dangerous online 'challenge'. Delhi Police had also issued an advisory to schools, colleges, parents and the public. It was planning an online preventive campaign related to the issue.
Blue Whale is just one of the many dangers online
Apart from Blue Whale, an SC bench mentioned other deadly "games" online like Choking game, Fire Challenge, Salt and Ice Challenge, Eyeball challenge, Cutting challenge and Human Embroidery game. It had directed the government to constitute a panel to look into such life-threatening challenges.