Sit-in agitation will continue, site might change: Shaheen Bagh protesters
Sit-in agitation will continue, site might change: Shaheen Bagh protesters
Feb 18, 2020, 12:57 pm
4 min read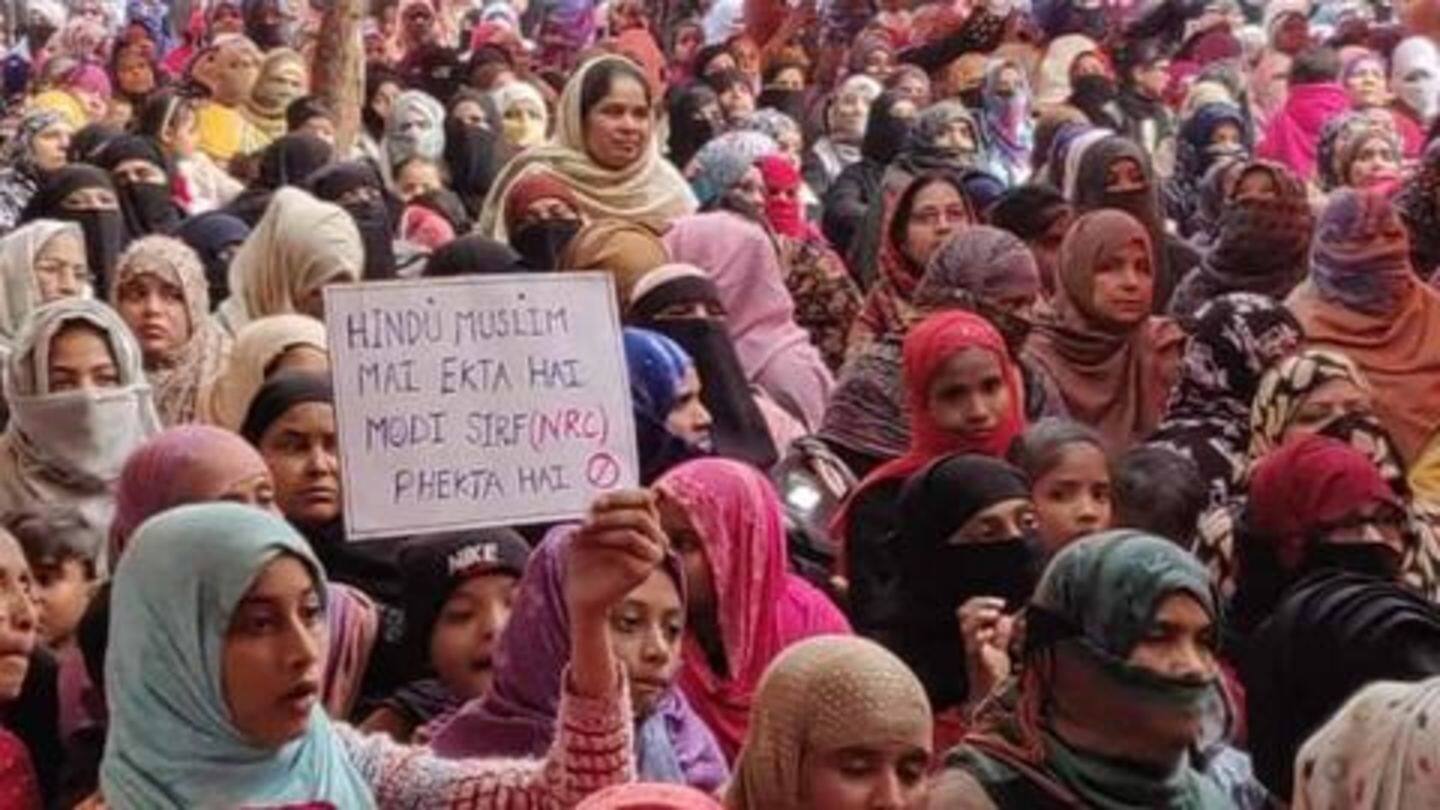 Shaheen Bagh, a small pocket in South Delhi, got a new identity in December when hundreds of women decided to sit on the streets to protest against the contentious Citizenship Amendment Act (CAA). Yesterday, taking note that it was affecting traffic, the Supreme Court said protest site should be shifted. And it perhaps will be, as protesters said they understand what SC said.
Shaheen Bagh became the epicenter of anti-CAA protests
The new law on citizenship states that persecuted non-Muslims from Pakistan, Bangladesh, and Afghanistan, will be preferred while granting Indian citizenship. Coupled with the National Register of Citizens, this law will be used to target Muslims, felt protesters and hence raised voice against it. The protest at Shaheen Bagh was called unique since women took charge of it. Unfortunately though, children were also included.
Traffic woes found way to SC, mediators were appointed
Now, courtesy the protest, Kalindi Kunj-Shaheen Bagh stretch was blocked, burdening the Delhi-Noida-Delhi flyway. This forced two petitioners — a lawyer and a BJP leader to approach SC. Yesterday, Justices SK Kaul and KM Joseph underlined blocking roads isn't right. Further, to talk to the protesters, SC appointed advocates Sanjay Hegde and Sadhana Ramachandran. Former chief information commissioner Wajahat Habibullah will also assist them.
Where will people go if everyone blocks roads: SC
"There are lines and boundaries. You want to protest. No problem. But tomorrow another section of society may hold protests in another area...There must be some method so that traffic flow is free. Our concern is if everyone starts blocking roads, where will people go," SC asked.
Shaheen Bagh protesters won't change their stand regarding CAA
After the SC's verdict, the mood in Shaheen Bagh remained unchanged, as far as their demand is concerned. They might, however, change the site of protest. A 22-year-old protester told TOI that they are aware of SC's observations but they still want the law to be repealed. Another woman in her 50s said they are ready to talk but on "their terms".
"Yahan makan nahin banaya hai"
"We haven't constructed permanent houses here. We have always opened the road for ambulances and emergencies. We are ready to talk but everyone needs to be consulted," an octogenarian, Bilkis Bano, who became one of the most popular faces of the protest, said.
Protesters know dialog will address concerns: Volunteer
Taseer Ahmad, who has been involved with the protests since the beginning, said the protesters don't want traffic woes and know that talks would lead to resolution. He said it will be wrong to say that residents of neighboring Sarita Vihar and Okhla Vihar were opposing them. He said if they have problems, they should address it, as this is an open platform.
At least government will talk now, said another protester
There are some others who feel now the government will talk to them. "We have wanted to talk to the government for two months. We tried various times to have a dialogue and marched towards the home minister's house too. We are ready to talk but there should be a genuine interaction and mediation between us and the government," an elderly told PTI.
Centre ready to talk, but...: RS Prasad's stern warning
Meanwhile, Union Minister Ravi Shankar Prasad reiterated that Centre is ready to talk with protesters to clear their "doubts", but if they have other "intentions" action will be initiated against them. "People have right to dissent, but they can't be allowed to conspire to disintegrate the nation. Terrorists and separatists who are operating from behind to weaken the nation will be defeated," he said.
Delhi Police spoke with Hegde, apprised him about situation
On a related note, Delhi Police met Hegde to inform him about the problems people and administration were facing due to agitation. Hegde was told about the time when protesters gather at the site and provided with details of the area that has been occupied.