'Indefinite' protest can't happen on public-road: SC on Shaheen Bagh
'Indefinite' protest can't happen on public-road: SC on Shaheen Bagh
Feb 10, 2020, 01:25 pm
3 min read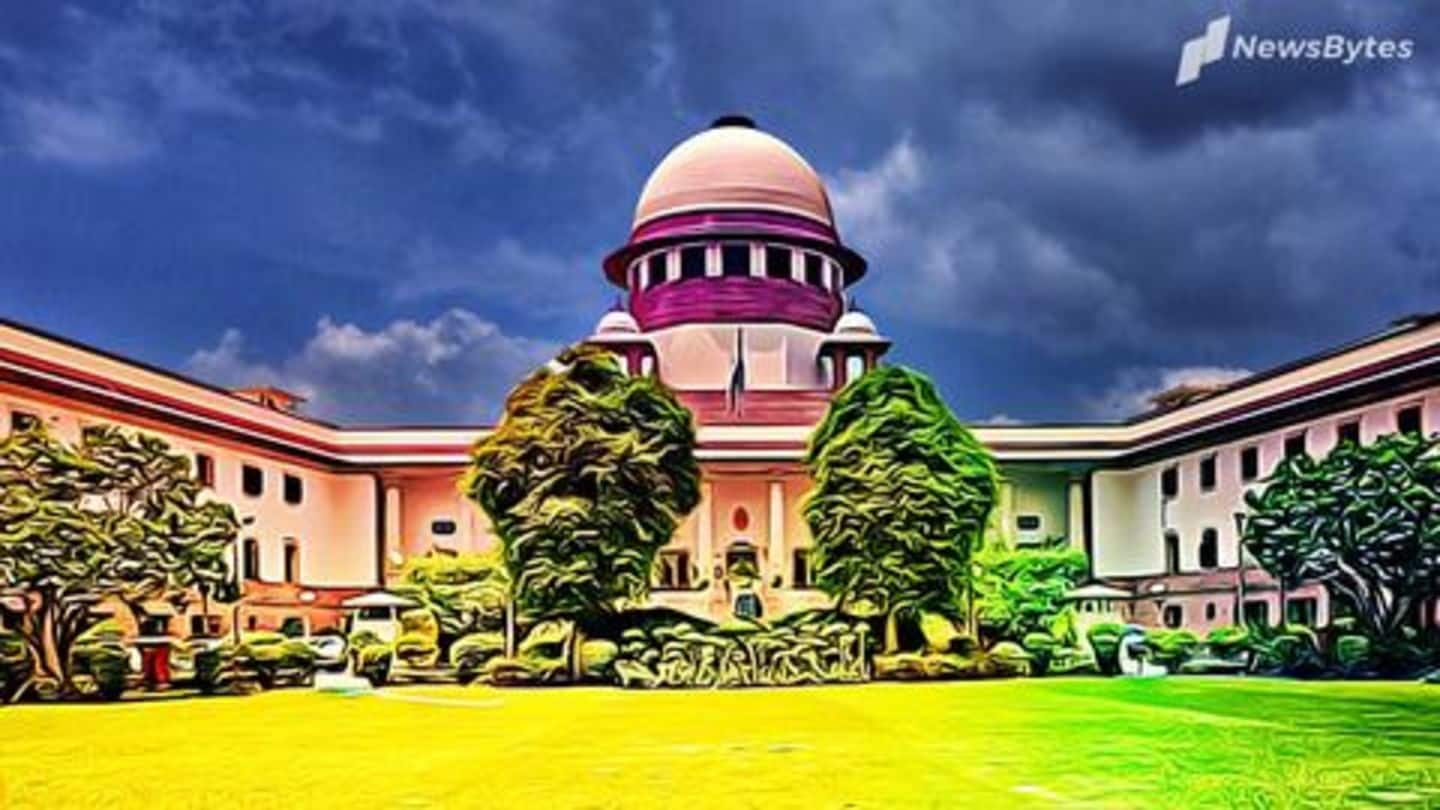 The protest at Shaheen Bagh can't continue on a public road 'indefinitely', the Supreme Court remarked on Monday while hearing two petitions filed in this regard. A bench of Justices SM Kaul and KM Joseph issued notices to Delhi Police and the state government while posting the matter for February 17. Last week, SC adjourned the issue saying it didn't want to "influence" voters.
Women and kids have been raising voice against CAA
The protest was started by women but gained attention with time. Children too have been sitting on road claiming that Citizenship Amendment Act (CAA) is unconstitutional and damages the secular fabric of India. However, since the Kalindi Kunj-Shaheen Bagh stretch has been blocked, the Delhi-Noida-Delhi flyway is facing the brunt. Two petitioners, a lawyer and a BJP leader, urged SC to issue directions to vacate the spot.
Advocate asked if protesters can be allowed to cause inconvenience
In his plea, advocate Amit Sahni wondered if protesters have "unrestricted rights under Article 19 of the Constitution to protest on a busy road" while causing trouble to other commuters. "There is no quarrel with the proposition that everyone has a right to protest but the same is subject to reasonable restrictions, which can be imposed looking into the larger public interest," he said.
BJP leader claimed law enforcement agencies have been held "hostage"
Further, Sahni also suggested that a retired SC or High Court judge should supervise the matter to "circumvent any violence". Separately, the second petitioner, BJP leader Nand Kishore Garg, claimed law enforcement agencies have been "held hostage to the whims and fancies of the protesters". He urged the top court to formulate guidelines regarding a protest in a public area.
People can protest, but...: Justice Kaul expressed his discomfort
Today, SC opined that there should be a designated area to carry out such protests. Referring to the bunch of pleas challenging CAA, Justice Kaul observed, "There is a law that has been passed and it is under challenge in Court. People may want to protest, they have a right to protest... But these protests have gone on for many days."
The bench didn't favor indefinite protests
"There cannot be an indefinite period for protest in an area like this, there should be an area identified for protest. Otherwise, people will protest anywhere," Justice Kaul said. His colleague on the division bench, Justice KM Joseph, concurred too.
The protesters junked government's call for dialog
The Shaheen Bagh protest may have drawn artists, activists, celebrities, and even global media, however BJP sees it as nothing but a hub of anti-national sentiments. Before February 8 Assembly Elections, the saffron party's politicians spent a great deal of time dismissing the protest. Union Minister Ravi Shankar Prasad said the government will speak to protesters, but didn't receive a favorable response.