Shaktipunj Express derails in UP, no casualties
Shaktipunj Express derails in UP, no casualties
Sep 07, 2017, 10:47 am
2 min read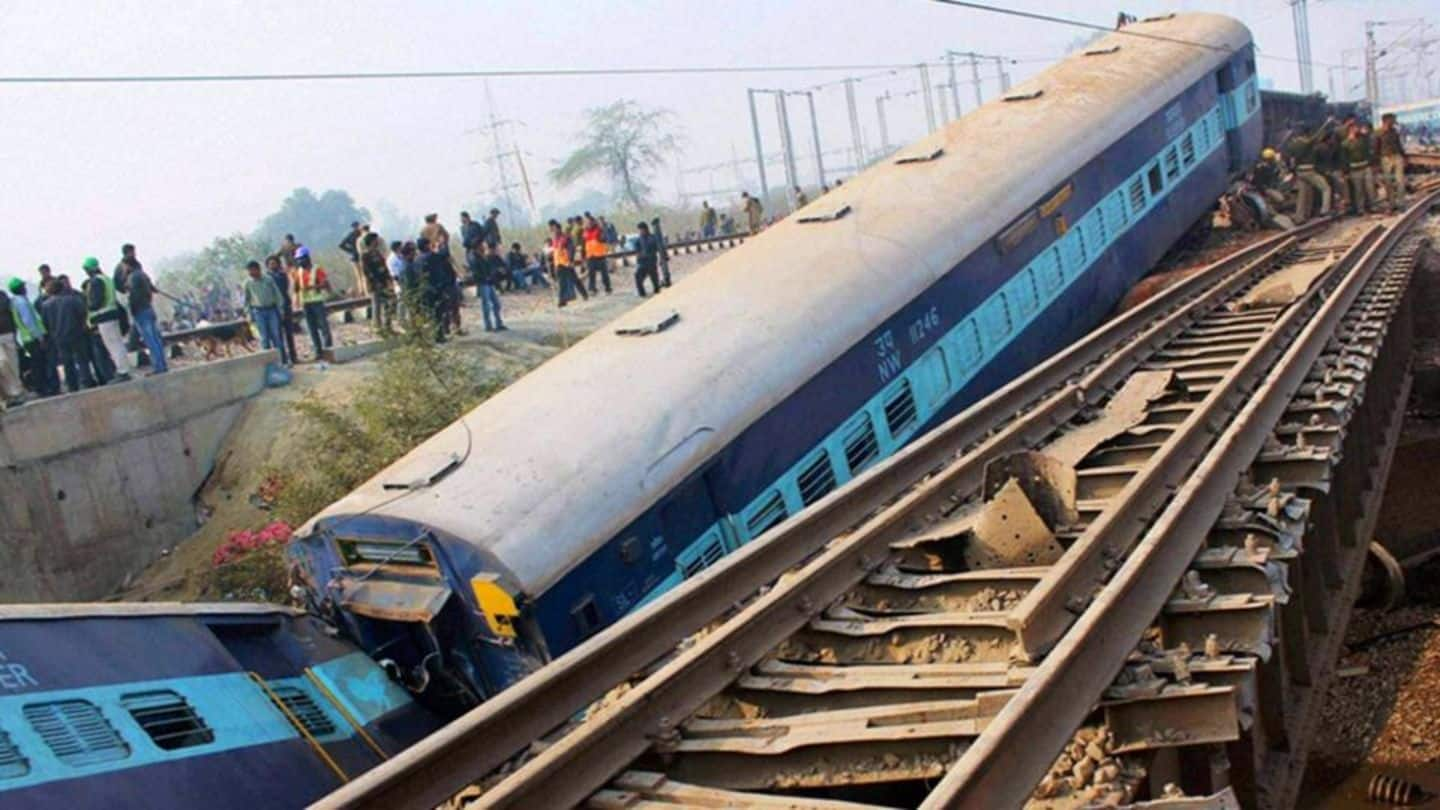 Days after former railway minister Suresh Prabhu was removed reportedly over back-to-back train accidents, seven coaches of the Shaktipunj Express derailed today in UP's Sonbhadra. There was no casualty, Railways Spokesperson Anil Saxena said. The train was running at 40kmph, which is what prevented injuries. This is the third derailment in UP in less than a month, after the Utkal Express and Kaifiyat Express.
The site was cleared in an hour, Railways said
Saxena said the accident occurred at around 6:25am. By 7:28am, all passengers had been accommodated in the remaining coaches and removed from the spot. The site has already been cleared.
586 accidents in 5 years: Railways' record isn't great
After the Utkal Express derailment that killed at least 23, several top officials were removed or transferred in unprecedented action. But is such action enough? There have been 586 train accidents in the last five years; 53% of them were derailments, including last year's Indore-Patna Express tragedy that killed 150. That mishap was attributed to fracture in railway line, among others.
Can new Railway Minister Piyush Goyal make things better?
Newly-appointed minister Piyush Goyal is expected to use his knowledge of finance to bring novel ideas and ambitious targets into Railways. He will have to deliver on promises of fancy trains, improved amenities and modernized stations. We hope along with developments, safety is prioritized too.