UP: Kaifiyat Express derails, 70 people injured
UP: Kaifiyat Express derails, 70 people injured
Written by
Anupama Vijayakumar
Aug 23, 2017, 09:45 am
2 min read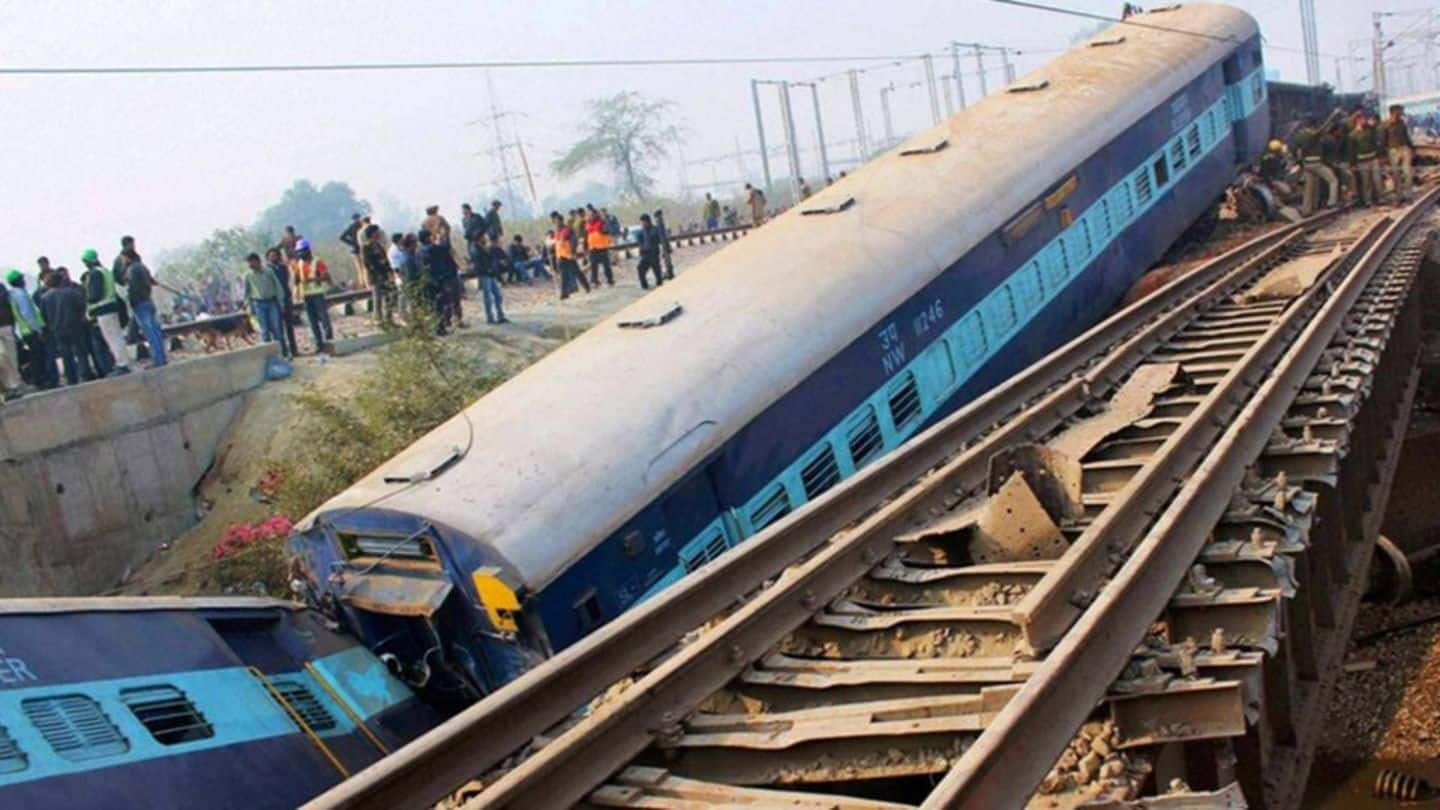 Nine coaches of the Azamgarh-Delhi Kaifiyat Express derailed near the Auraiya district in UP early in the morning, injuring at least 70 people. The mishap happened at night at around 2:50am, when the locomotive collided with a dumper between Pata and Achhalda stations This is the second train derailment in one week and comes after the tragic Utkal express derailment. Read latest updates here.
Relief and rescue operations are being closely monitored by concerned officials. ANI reports that the National Disaster Response Force has been rushed to the accident spot for relief and rescue operations. Injured persons have further been rushed to nearby hospitals.
I am personally monitoring the situation: Suresh Prabhu
Some passengers have received Injuries and have been shifted to nearby hospitals.I am personally monitoring situation,rescue operations 2/

— Suresh Prabhu (@sureshpprabhu) August 23, 2017
Rail traffic hit: Several trains cancelled, diverted
At least five trains have been diverted, including the Howrah-New Delhi Rajdhani Express, and seven others cancelled, including the Kanpur-New Delhi Shatabdi Express. About 40 local trains have also been diverted. Both UP and DOWN lines are blocked.
586 accidents in five years: How safe are our railways?
There have been 586 train accidents in the last five years; 53% of them were derailments, including last year's Indore-Patna Express tragedy that killed 150. According to official figures, less than 40% of the money allotted for rail safety had been utilized in the last two years. Planned projects including an advance warning system have remained on paper raising safety concerns for rail travel.
Helpline numbers: Get in touch!
The railways have issued helpline numbers for those in need to get in touch with them about the accident. They are as follows: Lucknow-0522-2237677, 9794830975; Etawah-05688-1072, 266382, 266383; Faizabad-05278-222603; Kanpur-0512-1072, 2323015, 2323016, 2323018; Aligarh- 0571-1072, 2403458, 2403055; Tundla-05612-1072, 220337, 220338, 220339, and Shahganj-9794839010.