2 years after Assam student's murder, lover gets death penalty
2 years after Assam student's murder, lover gets death penalty
Aug 04, 2019, 01:43 pm
2 min read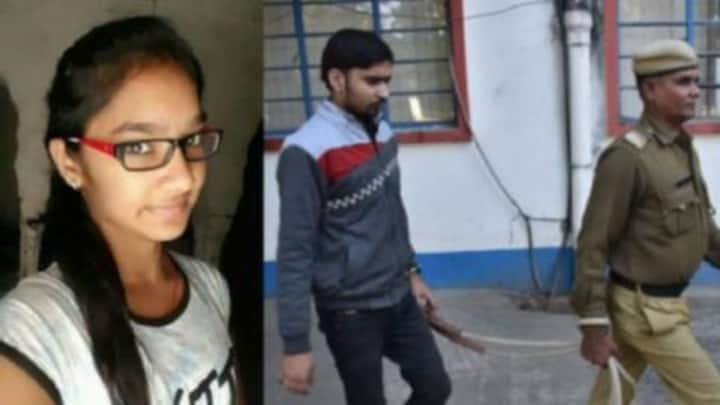 Almost two years after a college student was murdered in Assam, her lover, Govind Singhal, was sentenced to death by a fast-track court of Kamrup in Guwahati on Saturday. In December 2017, the charred body of Shweta Agarwal was found from the bathroom at Singhal's home. The court also sentenced Singhal's mother, Kamla Devi, and sister Bhawani, to life imprisonment, for abetting the crime.
Convict almost fainted in court after verdict
Sessions Judge Aparesh Chakraborty delivered the verdict after, on July 30, a Guwahati court had found the trio guilty of murder, tampering with evidence and criminal conspiracy. Singhal almost fainted after the verdict and was carried from the court premises by security personnel, Asian Age reported. The trio was sent to the Guwahati Central Jail. The defense said they would move the high court.
Singhal attacked Agarwal during argument; set her on fire
According to reports, Singhal had taken Agarwal to his house in the Bharalumukh area, where the two had an argument over the issue of marriage. Singhal then slammed Agarwal's head against the wall. She screamed and lost consciousness. Singhal, joined by his mother and sister, tampered the crime scene, eventually setting Agarwal on fire in the bathroom and claimed it was a suicide.
Autopsy revealed Agarwal was burnt alive
Agarwal's family lawyer Abhijit Bhattacharjee told media persons that a post-mortem report had revealed that Agarwal was burnt alive after she was attacked by Singhal. The 13 injury marks found on her body turned imperative in dismissing the case as a suicide, PTI reported.
Relative says Singhal wasn't Agarwal's boyfriend; alleges one-sided affair
While many reports state that Singhal was Agarwal's boyfriend, a relative of the victim dismissed the claims. The relative told PTI that it was a one-sided affair. Further, Bhattacharjee told reporters that Singhal's motive for the crime was proven by document wherein Agarwal said, "My answer is no and always is no." He did not clarify on what sort of a document it was.
Agarwal was the Class-XII commerce topper in 2015
At the time of her death, Agarwal was pursuing her under-graduation in commerce from the KC Das Commerce College in Guwahati. Singhal was also a student at the same college. She was the Class-XII topper in the commerce stream in 2015.