Paintings on Kathua-rape end in stone-pelting at Kerala-artist's home
Paintings on Kathua-rape end in stone-pelting at Kerala-artist's home
Apr 20, 2018, 07:01 pm
2 min read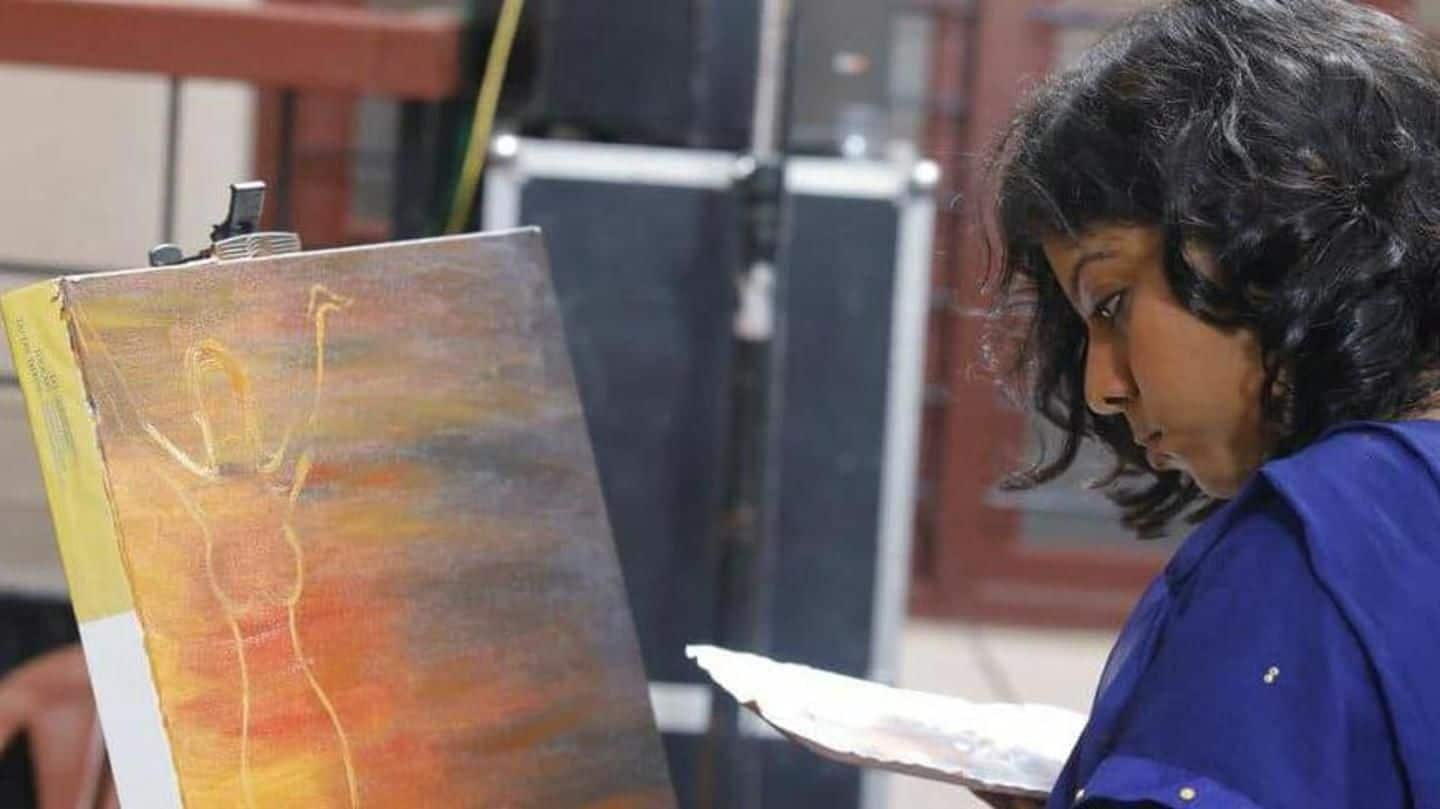 In a horrific turn of events, stones were thrown at a Kerala painter's house after her paintings on the Kathua rape case offended Hindus. Durga Malathi's house in Palakkad district was attacked by unidentified miscreants, and her vehicle was damaged. One of her paintings showed a penis juxtaposed on a trishul (trident) and another portrayed a girl tied to a penis, bearing a red flag. Is it really freedom of expression? We elaborate.
After attack on house, Durga files police complaint
Sharing pictures on Facebook of her damaged car, Malathi wrote she sought justice. She even wrote if she is let down, she'll think living in a democracy was a lie. She filed a complaint to the Pattambi police, who are now investigating the case. During days leading up to the attack, Malathi was subject to incessant attack on social media.
Here's what Malathi wrote on Facebook after incident
"What wrong have I done? I drew pictures against those who raped and killed a little girl. I have been forced several times to clarify the paintings are not against any religion. I have to constantly remind myself that I live in a democratic country," she wrote.
Both of Durga's paintings went viral on social media, and along with it the voice to book her for hurting religious sentiments. Screenshots of her Facebook profile were widely shared, she reportedly got rape and death threats. Malathi repeatedly said the theme of the painting was not to offend any religion, but to show rapists used genitals as a weapon for the deed.
Durga Malathi, there's a difference between criticism and insult
We live in difficult times and the rape of the 8-year-old little girl is a testament to it. While everyone is equally outraged over the barbaric incident, equating rapist's actions with weapons of Hindu Gods is despicable. At the same time, the attack on Malathi's house is not justified and the guilty should be punished. In no case, is violence the answer.