Delhi University admission: Servers crash on Day 1, disappointing students
Delhi University admission: Servers crash on Day 1, disappointing students
Jun 20, 2018, 10:26 am
2 min read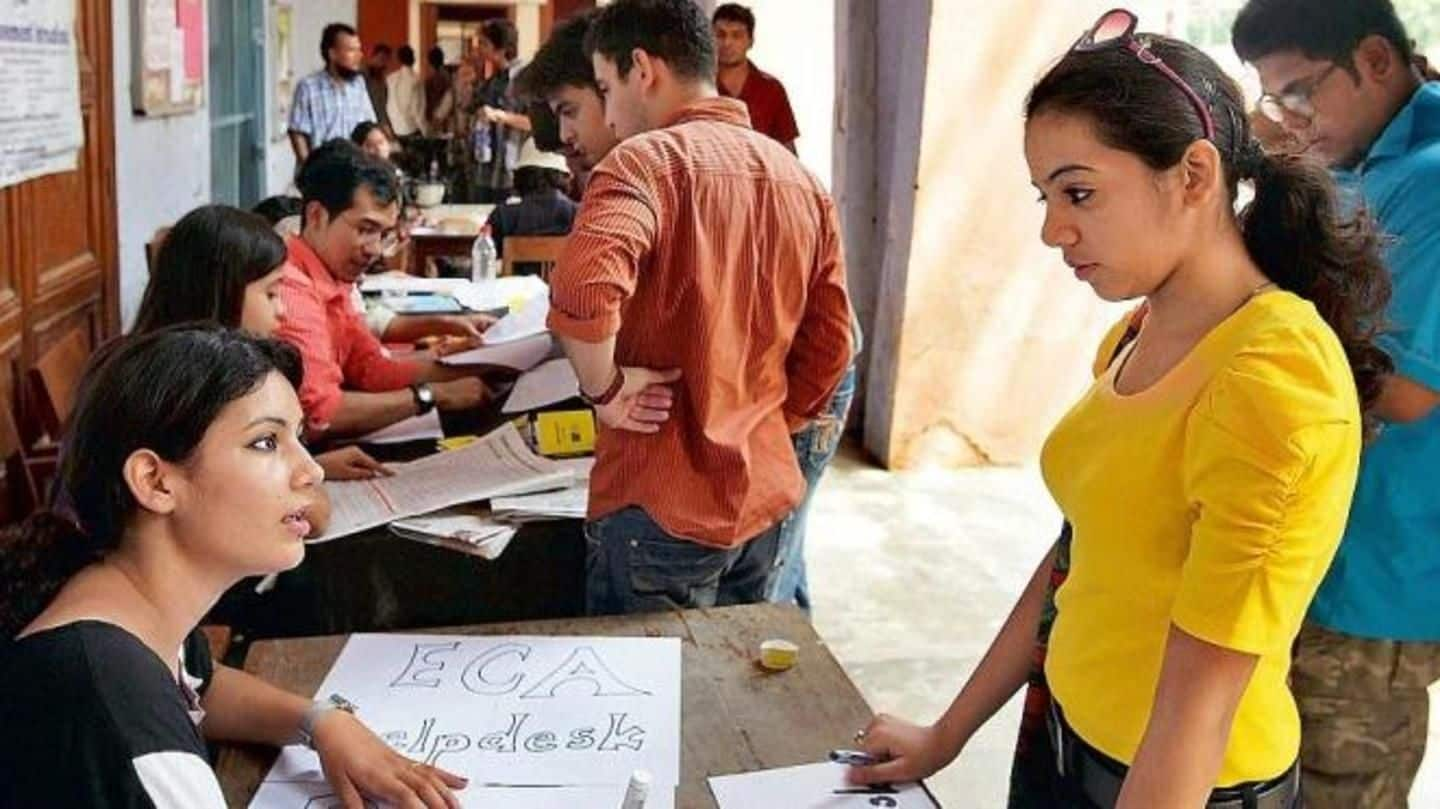 Scores of students, who had come to Delhi to take admission in the prestigious Delhi University, were left disappointed as servers crashed. The students were unable to take printouts of the mandatory DU centralized admission form, due to which the number of admissions on day 1 fell drastically. The students, who did manage to get the form, had to pull an all-nighter.
Perhaps going digital with admission wasn't the best idea
After studying the cut-off, the students had to select courses and colleges from the portal, take a print out of the admission form and then approach the respective institutions. The DigiLocker, a government-owned cloud storage, meant for storing documents was also not integrated with the university's portal. The servers crashed between 9:30 AM and 11:30 AM, possibly due to heavy traffic.
As server crashed, applicants began losing hope
A student who had come from Calicut to Delhi to get admission in Hansraj College said her father failed to get the form despite trying from 7 AM. Another one hoped to get admission before his train back home. The authorities at the colleges were also bogged down by inquiries, and had to explain to students the centralized form was necessary.
Technical glitches led to fewer admissions compared to last year
Notably, as opposed to last year's 125 admissions on day 1, Kamala Nehru College saw admissions of only 98 students. Similarly, the numbers in Gargi college fell from 200 to 100 this year. In Sri Venkateswara college, only 42 students could get admission.
Keeping in mind, the problems faced by students and parents who came from far, college authorities asked them to either stay on premises for completion of formalities or go back home and try again. They also told students they could submit documents like mark-sheet, ten days later. A DU official said later load was divided to other servers and claimed an increase in paid-admissions.