Coronavirus: Tamil Nadu, Arunachal Pradesh extend lockdown till April 30
Coronavirus: Tamil Nadu, Arunachal Pradesh extend lockdown till April 30
Written by
Siddhant Pandey
Apr 13, 2020, 07:17 pm
3 min read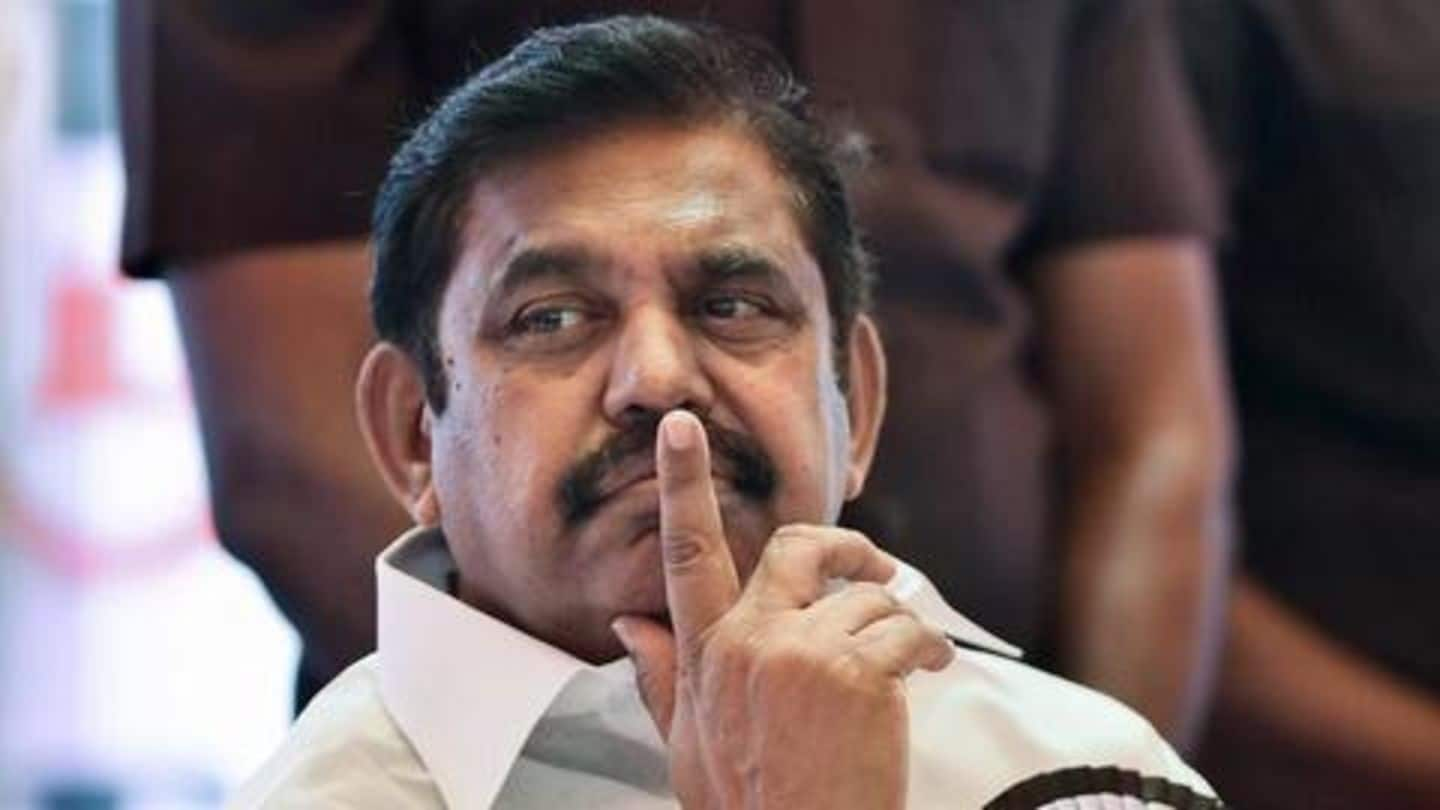 Tamil Nadu Chief Minister Edappadi K Palaniswami on Monday announced that the ongoing nationwide lockdown will be extended in the state till April 30. Arunachal Pradesh has also extended it till April 30. The development comes two days after Prime Minister Narendra Modi reportedly decided to extend the nationwide lockdown by two weeks during a meeting with all Chief Ministers.
Lockdown extended in accordance with health experts' recommendation: Palaniswami
Palaniswami said the decision to extend the ongoing lockdown till April 30 was made in accordance with the recommendations of public health experts. He said leaders of several other states supported the calls for a lockdown extension. Earlier, Odisha, Maharashtra, West Bengal, and Telangana had extended the lockdown till April 30. Punjab had extended the lockdown till May 1.
Arunachal Pradesh Chief Secretary announced lockdown extension
Arunachal Pradesh Chief Secretary Naresh Kumar said Monday that the lockdown in the state will be extended till April 30. He said only state-run buses will be allowed to run. Construction work will also be allowed to resume after contractors seek permission from authorities concerned.
Modi on Saturday told CMs lockdown will be extended
On Saturday, Modi chaired a meeting of all CMs to decide whether the lockdown should be extended. Reportedly, there was a near-unanimous call to extend the lockdown, and Modi decided to prolong it by two weeks. The reports were corroborated by CMs of Delhi, Puducherry, and Karnataka. Karnataka CM BS Yediyurappa said Saturday that Modi will make an official announcement in one-two days.
Modi expected to publicly announce lockdown extension tomorrow
Modi will address the nation at 10 am on Tuesday (April 14), which was earlier scheduled to be the last day of the ongoing 21-day nationwide lockdown. Although the agenda of Modi's address is unknown, it is widely expected that the PM will announce the extension of the lockdown. It was earlier reported that the Centre will issue guidelines for the extended lockdown.
India's Health Ministry confirms 9,352 COVID-19 cases, including 324 deaths
The ongoing lockdown came into effect on March 25. It was announced to limit the spread of the coronavirus disease (COVID-19). According to the latest update from the Union Health Ministry, by 5 pm on Monday, India had reported 9,352 COVID-19 cases. These include 324 deaths and 8,048 active cases along with 979 cured/discharged patients and one patient who migrated out of India.
Tamil Nadu is notably the third worst-affected region in India in the coronavirus outbreak. The state has reported a total of 1,173 cases of COVID-19, including 11 deaths. Arunachal Pradesh has only reported one COVID-19 case thus far.
COVID-19 was first reported in China's Wuhan city late last year. The disease is caused by a novel coronavirus called SARS-CoV-2. The virus attacks a host's respiratory system triggering symptoms such as fever, cough, and breathing difficulties. In severe cases, it may cause pneumonia, multiple organ failure, or death. COVID-19 has spread to over 170 countries, killing 1.1 lakh and sickening 18.6 lakh.