Government asks Tech Giants to provide 'desi' email addresses soon
Government asks Tech Giants to provide 'desi' email addresses soon
Written by
Akriti Asthana
Aug 03, 2016, 09:51 am
2 min read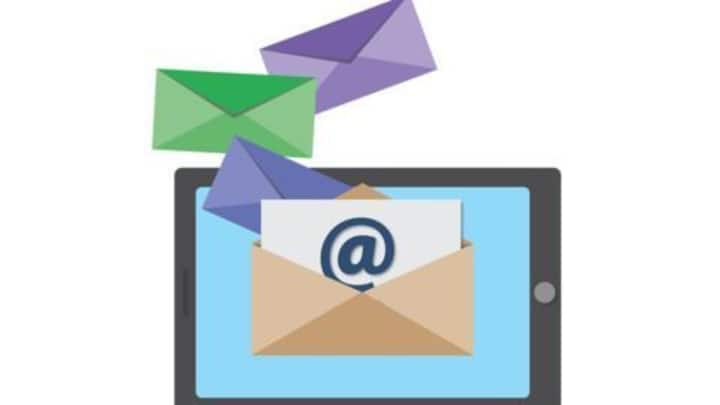 In a meeting held last month, the Electronics and IT Ministry has asked email providers to enable signing up for email addresses in Indian languages, especially Hindi. Executives from Google, Microsoft and Reddit attended this meeting convened in mid-July. This move by the Government aims to ensure availability of local language content and accessibility of communication tools when Internet reaches rural and semi-urban areas.
Bharat Net seeks to connect all of India's rural households, forming the backbone of the government's Digital India programme. It aims to provide broadband connectivity of 2Mbps-20Mbps by 2017, in partnership with public and private sector entities. It is funded by Universal Service Obligation Fund.
Government's broader agenda
According to Rajiv Bansal, Joint-Secretary of Electronics and IT Ministry, "Bharat Net project will connect 2,50,000 gram panchayats through high-speed Internet in coming years, and people would be able to use it when it reaches them". He said that email addresses are required to access the most basic Internet services and since many people cannot read or type in English, its implementation is imperative.
National Optical Fibre Network
NOFN is a Government initiative to trigger a broadband revolution in rural areas. It aimed to create a super-highway by developing a robust middle-mile infrastructure to deliver broadband connectivity to Gram Panchayats. BharatNet is the upgraded version of NOFN, a nation-wide broadband network.
Concerns raised by tech Companies
According to experts, the implementation is possible but it requires all stakeholders to be on the same platform since back-end systems of all operators will have to support such IDs. Instead of issuing diktats, the Government should lead by example and start facilitating addresses in Hindi through the National Informatics Centre servers. In the past, they have approached email service providers with this idea.
Implementation of Non-Latin Scripts by Tech Giants till date
Microsoft said that the latest versions of its software like Internet Explorer 11, Edge and Outlook, all support the so-called internationalised email addresses. According to Google, Gmail had started recognising IDs that contained non-Latin or accented characters such as Devanagri or Chinese in 2014. 7-8 years ago, Reddit had to close their Tamil website, but now their Hindi website has started showing some activity.