UP: Government to levy 'gau kalyan' cess to build shelters
UP: Government to levy 'gau kalyan' cess to build shelters
Written by
Shiladitya Ray
Jan 02, 2019, 11:59 am
3 min read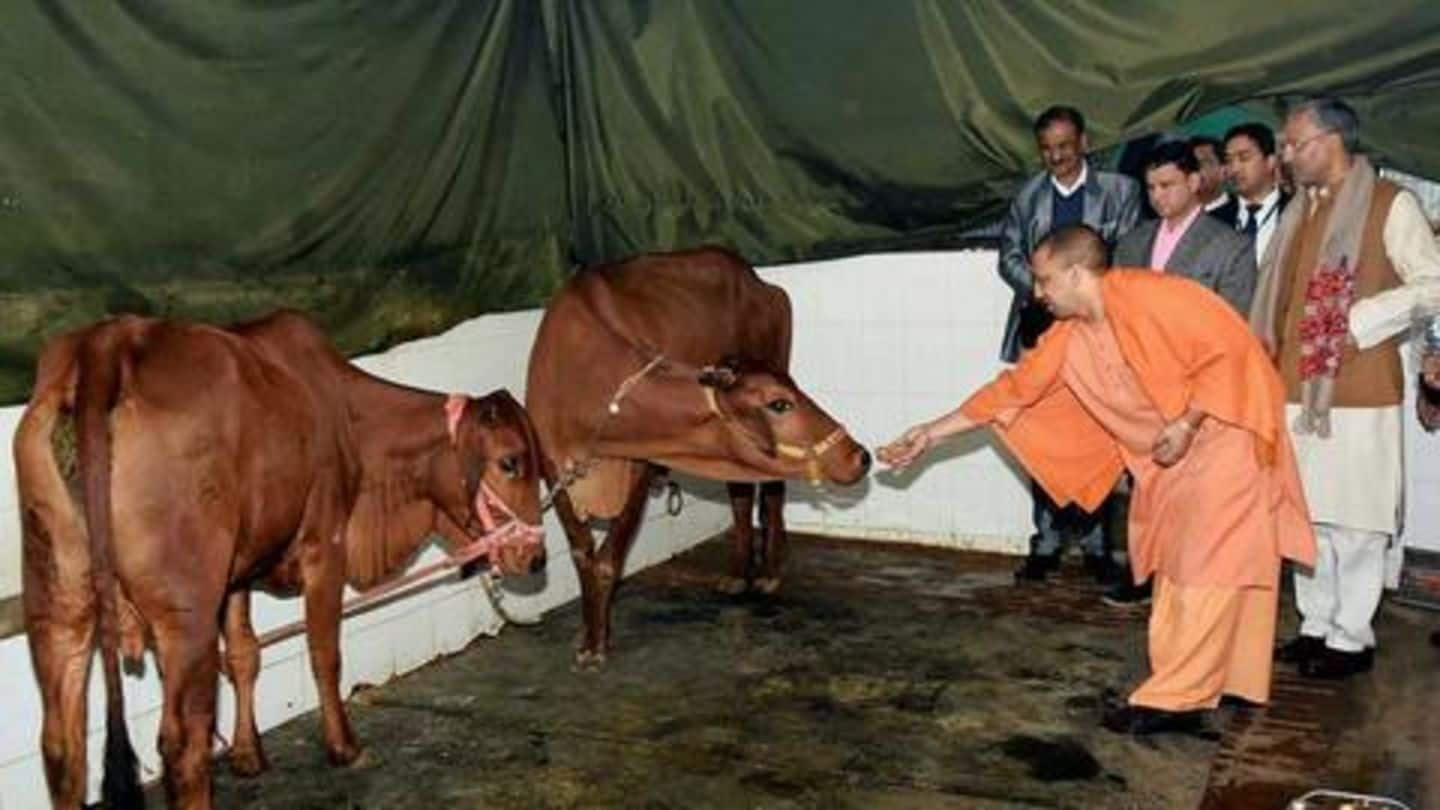 On Tuesday, the Uttar Pradesh Cabinet approved a plan to impose a 'gau kalyan cess' (cow welfare cess) on multiple "profit-making" public sector departments in a bid to raise funds for the setting up of temporary cowsheds across the state. The move comes a week after UP Chief Minister Yogi Adityanath asked officials to take immediate steps to ensure stray cows' welfare. Here's more.
An overview of the government's plans
With many farmers shifting to mechanized agriculture, more and more cattle are being abandoned, and the state wants to ensure that stray cows are taken care of. Under the plan, temporary cow sheds will be opened in all villages, panchayats, municipalities, nagar panchayats, municipal corporations and other local bodies. Each district is required to have cowsheds of a minimum capacity of 1,000 animals.
How the UP government plans to finance the cow sheds
The cowsheds will be built under the MNREGS and the government has reportedly earmarked Rs. 100cr for the same. Additionally, a total of 2% cow welfare cess will be imposed on excise, toll tax, mandi parishad, among others. Reportedly, the government has set a 0.5% cess on toll tax, and 2% cess on mandi fees, and excise duty.
Some public sector undertakings will contribute via CSR
The aforementioned cess on departments apart, public sector undertakings like the Setu Nigam (Bridge Corporation) and the UP State Industrial Development Corporation (UPSIDC) will also contribute 0.5% of their corporate social responsibility (CSR) kitty for cow shelters. The government has said that the cow shelters will be self-sustaining, and would reduce crop damage and road accidents, while aiding animal husbandry.
Farmers are irate with stray cattle damaging crops
Of late, stray cows have indeed become a problem in UP, and many of these animals are responsible for widespread crop damage and even for a number of road accidents, especially in urban areas. Last week, irate farmers in UP locked up hundreds of stray cows in government buildings, and a government school in the Aligarh district had to be shut down.
The Bulandshahr mob violence still weighs heavily on UP
The government decision also comes on the back of the Bulandshahr mob violence that erupted over alleged cow slaughter. The violence saw two people killed, including police inspector Subodh Kumar Singh, who was shot while trying to pacify the mob. Reportedly, in a belated meeting on the incident, Adityanath had called for strict action against the alleged cow killers, but not a word had been said on Singh's demise.