Pen drive carrying evidence against rape-accused Chinmayanand given to SIT
Pen drive carrying evidence against rape-accused Chinmayanand given to SIT
Sep 11, 2019, 06:35 pm
3 min read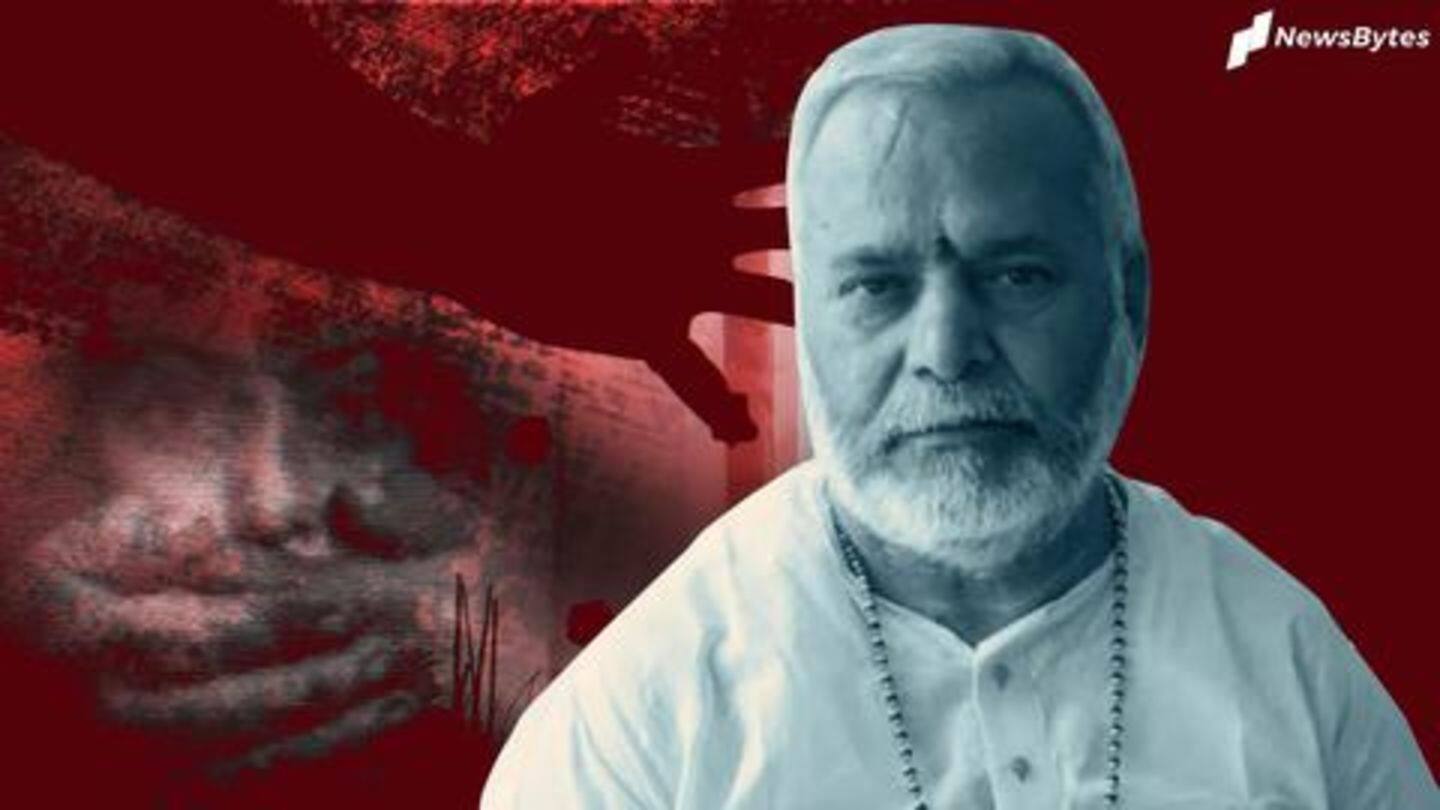 A pen drive carrying damning evidence against Swami Chinmayanand has been handed over to the team investigating the rape allegations against him, an NDTV report said on Wednesday. The purported proof was given to the Supreme Court-appointed Special Investigation Team (SIT) by a friend of the law student, who accused the former Union Minister of rape. Despite serious allegations, Chinmayanand hasn't been arrested yet.
Student accused Chinmayanand of harassment, went missing, was found later
BJP's Chinmayanand, who has been frequently visited by Uttar Pradesh Chief Minister Yogi Adityanath, is accused of raping the student for a year. After leveling grave allegations on him in a video, the victim, a student of Shahjahanpur's SS Law College, went missing last month and was traced to Rajasthan a week later. On Monday, she broke her silence in front of the media.
Reportedly, Chinmayanand filmed the victim while she took a bath
In her complaint lodged last week, the 23-year-old woman said Chinmayanand, also the director of the college, gave her admission last year, along with a job at the library. He then "advised" her to stay in the hostel, and she did. Once, he called her and allegedly showed the victim a video of her taking a bath. Using this video, he allegedly raped her.
Victim filmed Chinmayanand using camera installed in her specs
The appalling actions of the 73-year-old leader didn't stop, the student complained. He allegedly filmed the assault and used it to blackmail her. Subsequently, the student decided to film him, and earlier this year installed a camera in her glasses to record his abominable deeds. The aforementioned pen drive contained the same evidence collected in her camera, the report added.
It's inauthentic: Chinmayanand's lawyer dismissed the video
Meanwhile, Chinmayanand's lawyer Om Singh dismissed the video, which reportedly went viral, calling it unauthentic. "It's an attempt to defame my client. I am sure the video is not authentic and should be sent to forensic lab for test. Action should be taken against such people who are trying to ruin the image of Swami ji," he was quoted by TOI.
Earlier, woman raised questions at SIT's seriousness
Interestingly, the video was handed over to SIT by the woman's friend who was found with her in Rajasthan. Earlier, the victim said she had little faith in the team probing the case as they failed to arrest Chinmayanand. "I don't have any problem if I am questioned for several hours by the SIT, but it should also arrest the accused," she had said.