This Kerala man's crazy tea-making trick is brilliant
This Kerala man's crazy tea-making trick is brilliant
Written by
Pallabi C Samal
Sep 11, 2018, 08:21 pm
2 min read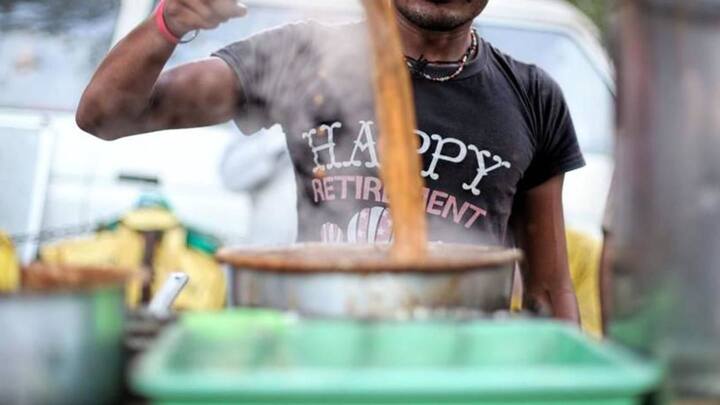 To make tea, you just have to boil water, milk, tea leaves, sugar, and other ingredients, right? But this Kerala man has a unique trick up his sleeve to churn out a cuppa of hot tea that's driving Twitter crazy, and so many have termed him as Marvel's 'The Tea-man'. His stunt? Twirling the glass at lightning speed, without spilling even a drop. Have a look!
He picks up each glass, spins them and tea's ready
The act has been captured in a 40-second video that was uploaded by BBC journalist Megha Mohan on September 9. It shows four glasses filled with the drink, which is divided into three layers (tea, cream, and froth), kept on a table. The man picks up each glass, one by one, spins them and within a second, the beverage is ready to be served.
The video that started it all
'He's Marvel's next superhero; give him the Padma Shri already'
His dexterity has left those present in the shop, Ponnani-based The Chappati Factory, impressed. Those on Twitter were awestruck by the way he handled the hot glasses, unflinchingly. The video has since garnered over 3,40,000 views and commented over 300 times. While some are trying to grasp the physics behind it, others insist he should be given a Padma Shri.