Tea-seller and globetrotter: Story of a 70-year-old Keralite couple
Tea-seller and globetrotter: Story of a 70-year-old Keralite couple
Jan 11, 2019, 01:38 pm
3 min read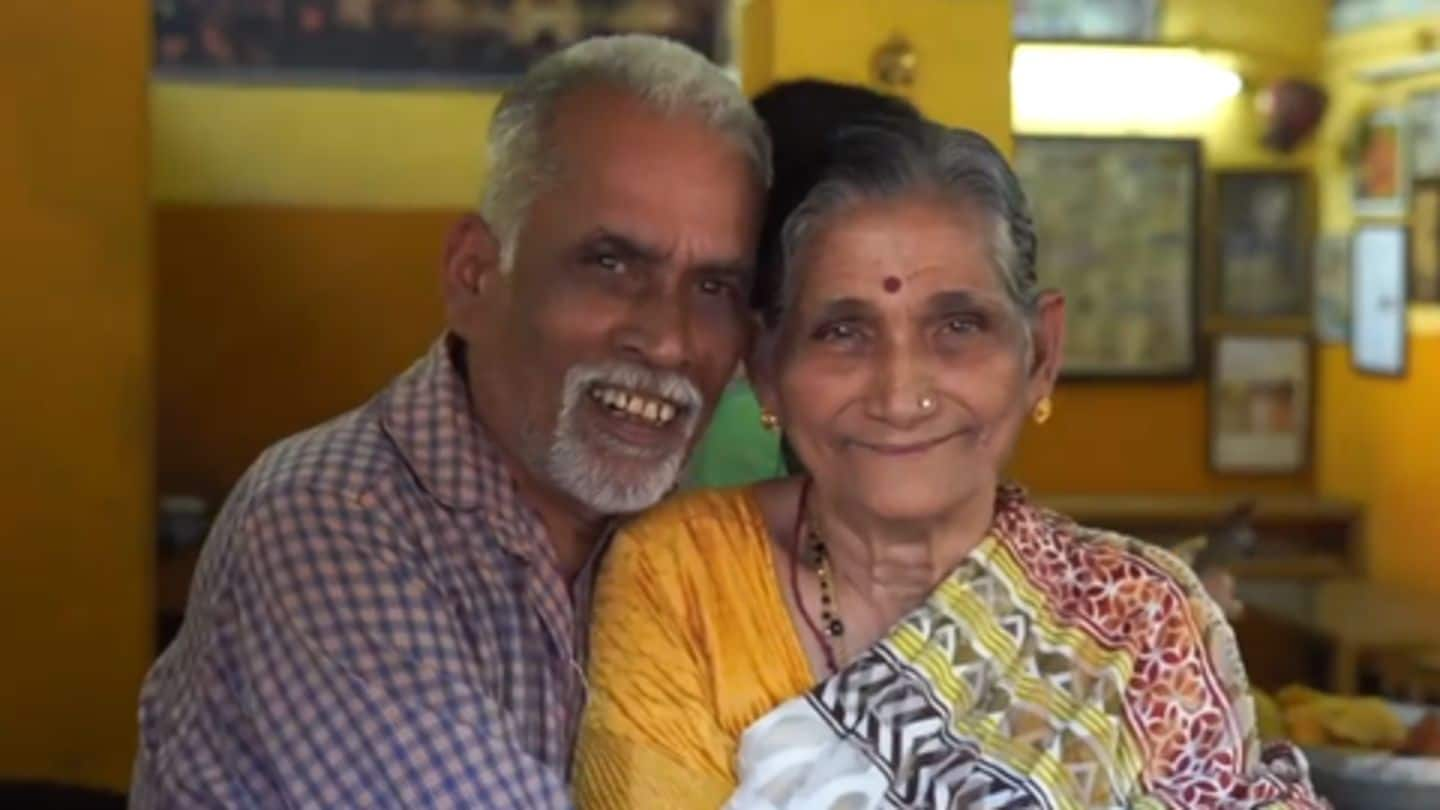 If you think you are too broke to travel the world, you might want to take some tips from this Keralite couple who has traveled to 23 countries just by selling tea and coffee. Yes, you read that right! Vijayan and Mohana Vijayan, both over 70-year-old, have traveled to most of your dream destinations such as UK, France, Egypt, etc. Here's their inspirational story.
Duo caters to around 300-350 customers every day
Vijayan first started his tea business in 1963 in Kochi, but it soon began to swell and he started Sree Balaji Coffee House, which is running successfully for 50 years. Today, the duo, who has been married for over 45 years, caters to around 300-350 customers every day who absolutely love their beverages. Their shop is one of the famous drinking spots in Kerala.
'It was my childhood dream to travel the world'
Talking to travel blogger, Drew Binsky, Vijayan said, "It was my childhood dream to travel the world. I wanted to find a way to fuel this dream with money, hence I started selling tea on the streets of Kochi for a stable income."
Couple saves Rs. 300 daily, takes loans to fund trips
Despite being hugely popular, the shop's revenue doesn't always churn enough for the couple to travel abroad. Therefore, they set aside Rs. 300 daily, take loans from banks, and spend very little during their trips. After their trip ends, they take around three years to pay the debts. They also save up by not hiring anyone else for running the business.
Next on list: Sweden, Denmark, Holland, Greenland and Norway
However, their financial struggle is always worth it. Till now, they have been places like Brazil, Peru, Argentina, among others. "It changes your mind, your culture," Vijayan said about what they learned after traveling the world. When asked about their favorite destinations, they said, "Singapore, Switzerland and New York," adding that now the next on their list is, "Sweden, Denmark, Holland, Greenland, and Norway."
Anand Mahindra calls them 'the richest people in India'
They may not figure in the Forbes Rich list but in my view, they are amongst the richest people in our country.Their wealth is their attitude to life. The next time I'm in their town I am definitely dropping by for tea a tour of their exhibits.. pic.twitter.com/PPePvwtRQs

— anand mahindra (@anandmahindra) January 9, 2019
'You don't need a million dollars to follow your dreams'
Binsky, who made a video on the couple's travel lifestyle, said he's telling their story as they are the perfect example to never give up on your dreams. Vijayan said in the end of the video, "You do not need a million dollars or even 1/10th of that to follow your dream. Because, in the end, life is beautiful, We enjoy it."