God Gandhi: This Telangana village has a temple for Gandhi
Published on
Oct 02, 2018, 10:39 am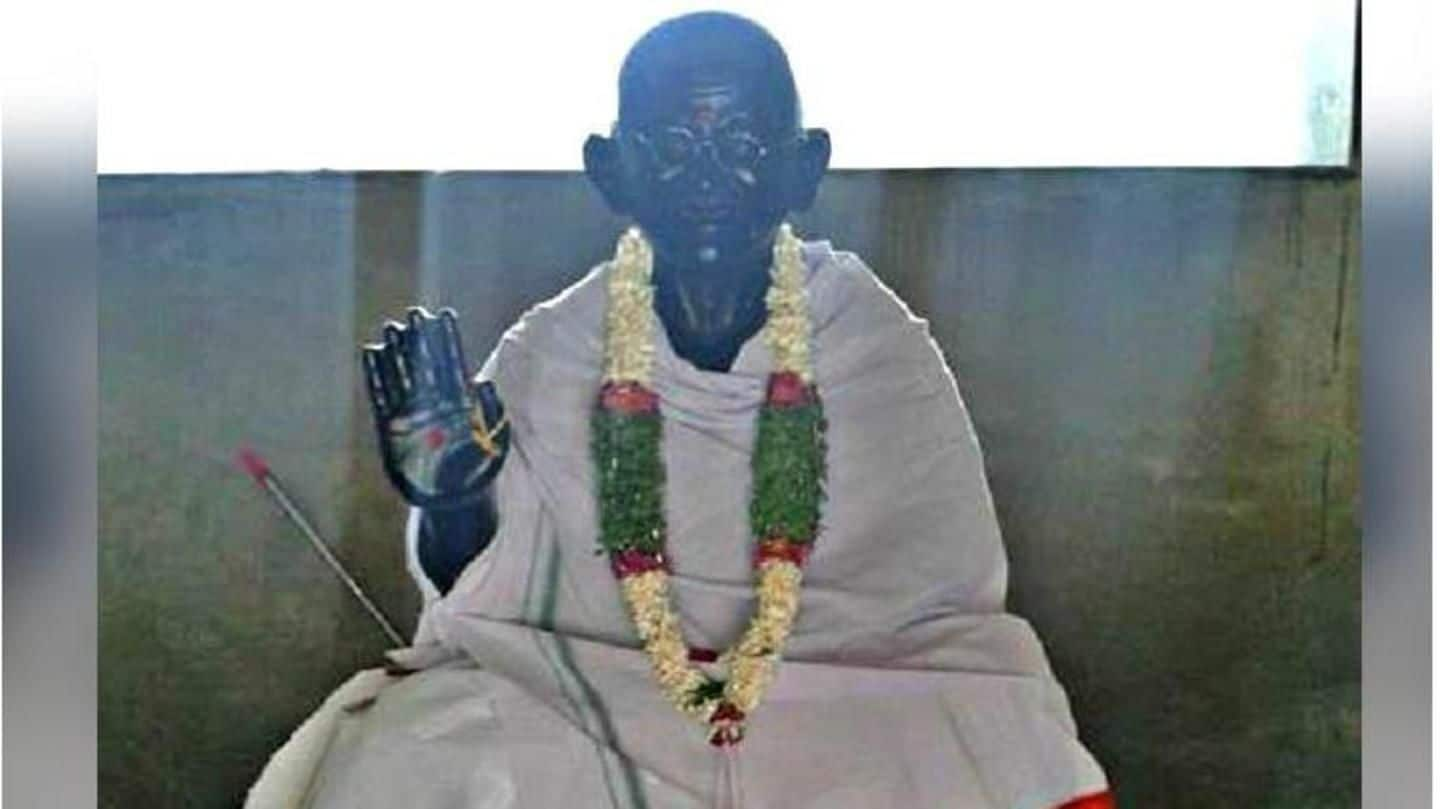 A lot has been said and written (even debated) about the "Kaliyuga daivam" Mahatma Gandhi, the "apostle of peace and harmony" in modern India. Taking these sobriquets a notch higher, a small village in Telangana has devoted a temple for him. Chityal in Nalgonda district has built a modern idol of Gandhi, chiselled in Kanchi black stone and wrapped in a white cloth.
The temple, Gandhi Gudi, was built in 2014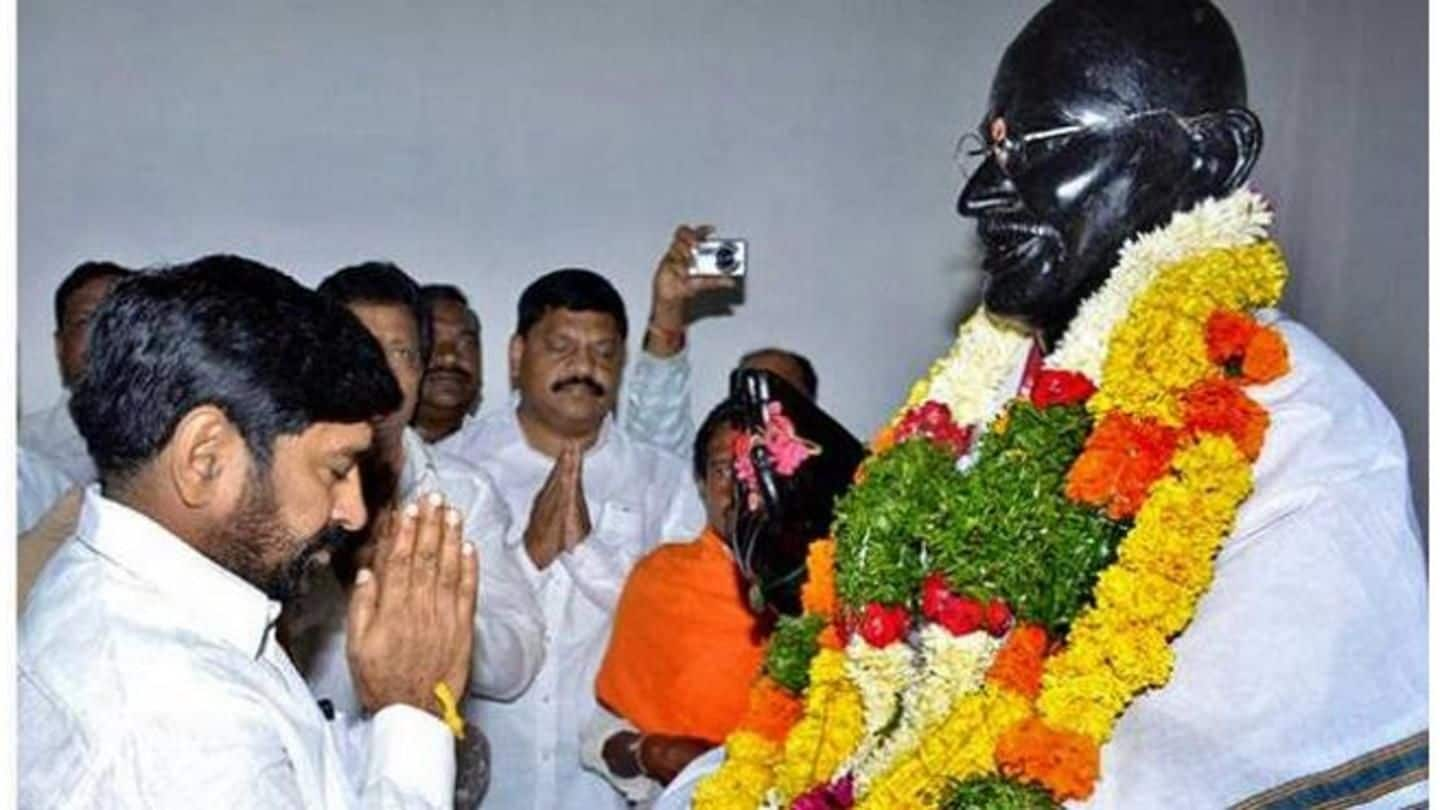 The temple, Gandhi Gudi, was built in 2014 on a four-and-a-half acre plot of land, about 75 kms from Hyderabad. The temple is managed by a six-member trust with donations from worshippers. The donations are enough to maintain the shrine, pay the salary of a priest and conduct daily rituals. Notably, on Gandhi Jayanti, hundreds of people gather at the temple.
Why was the temple built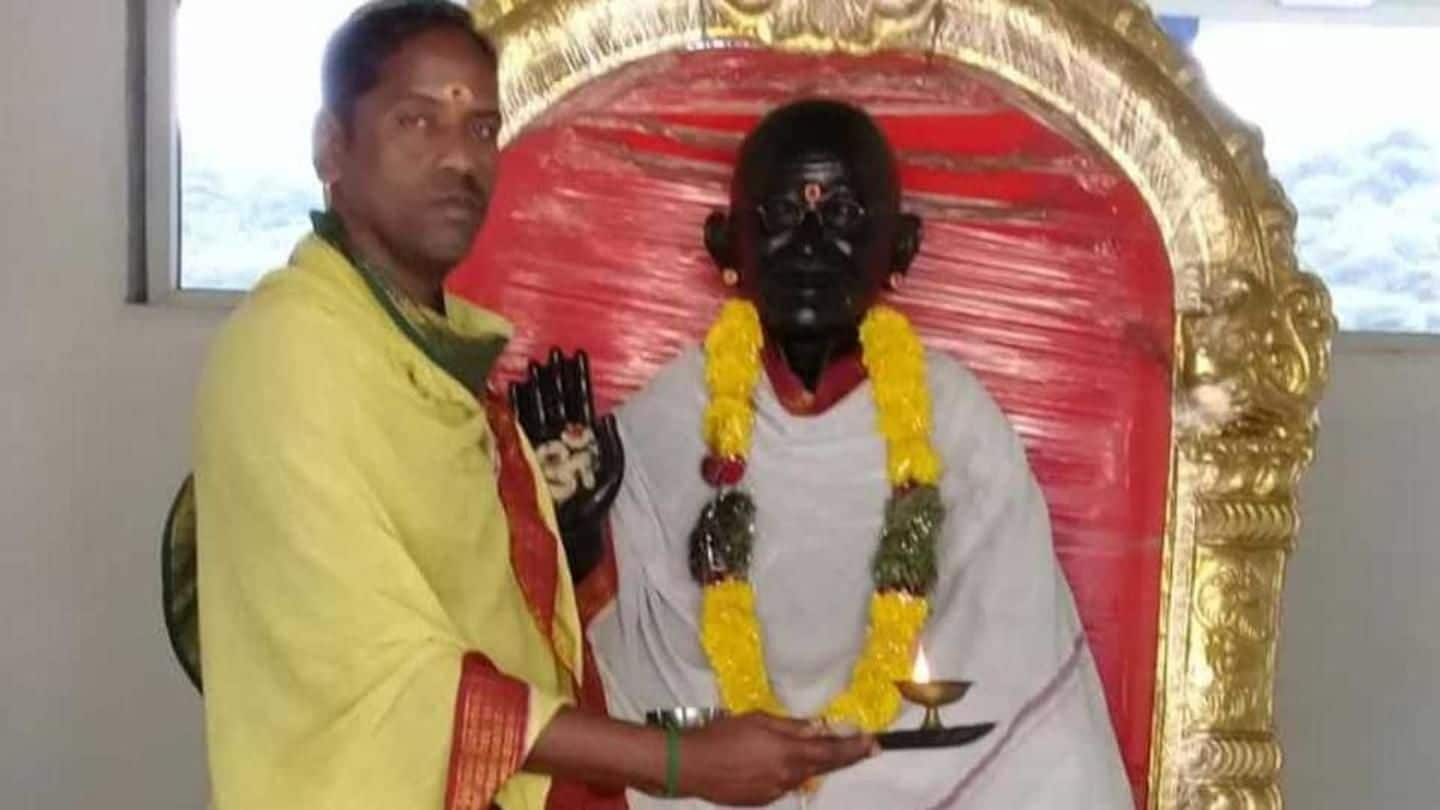 "We somehow felt today's youth don't have much knowledge about Mahatma Gandhi and his philosophy. At the same time, though, they have not forgotten our culture of going to temples regularly. So, we thought of attracting them towards Gandhism by constructing a temple for the Mahatma," the Trust's chairman, Sreepal Reddy, said. Interestingly, Reddy with other trust members pooled money to construct the temple.
About the temple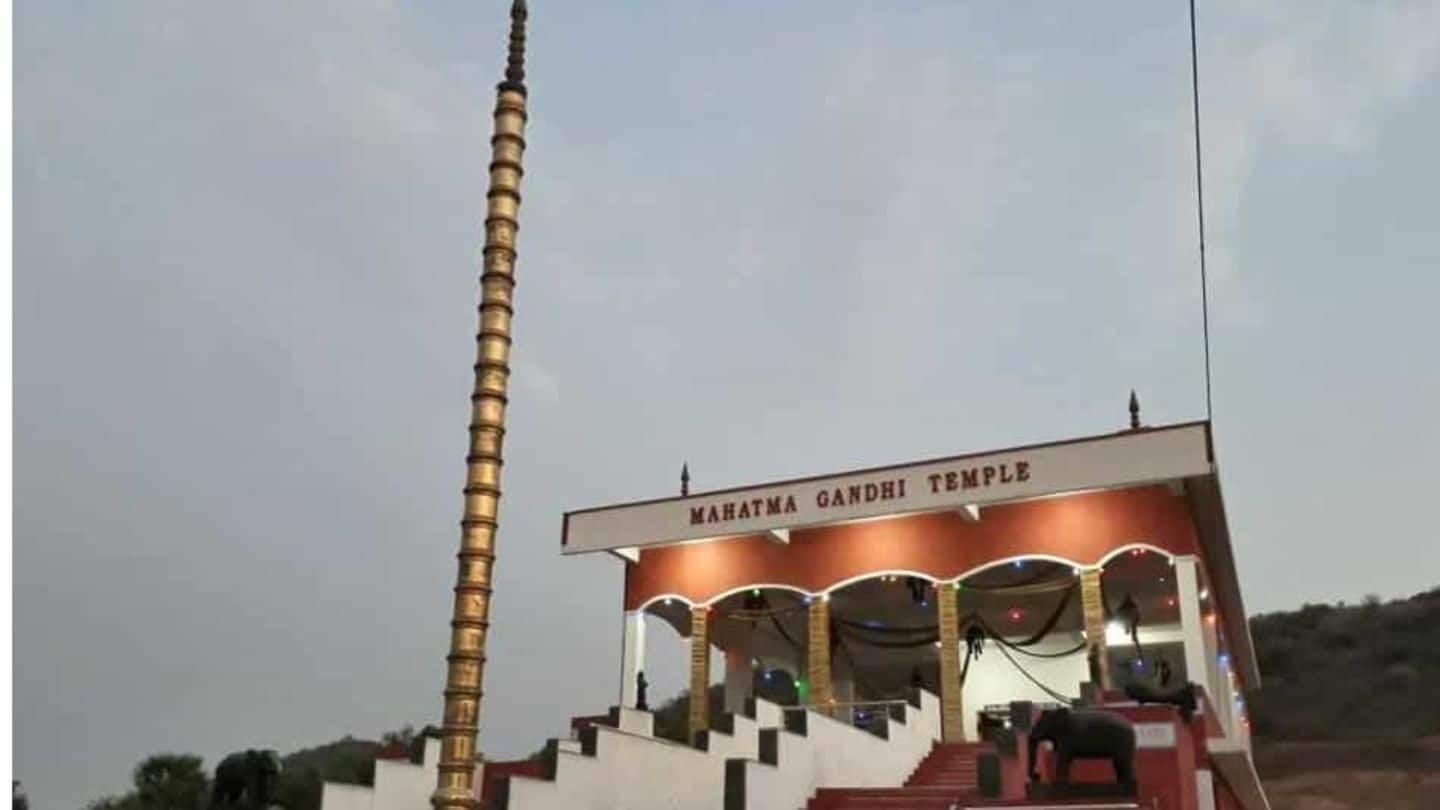 The temple is a two-storey building with the idol installed in the meditation room on the ground floor. There is also a "gyana mandir" on the first floor where the priests deliver discourses for devotees. Apart from another Mahatma statue in a yogic posture, there's also a wheel of Dharma and a 32-ft "Dhwaja Stambha" (flag pole) standing outside the mandap.
The temple has soil from 30 holy places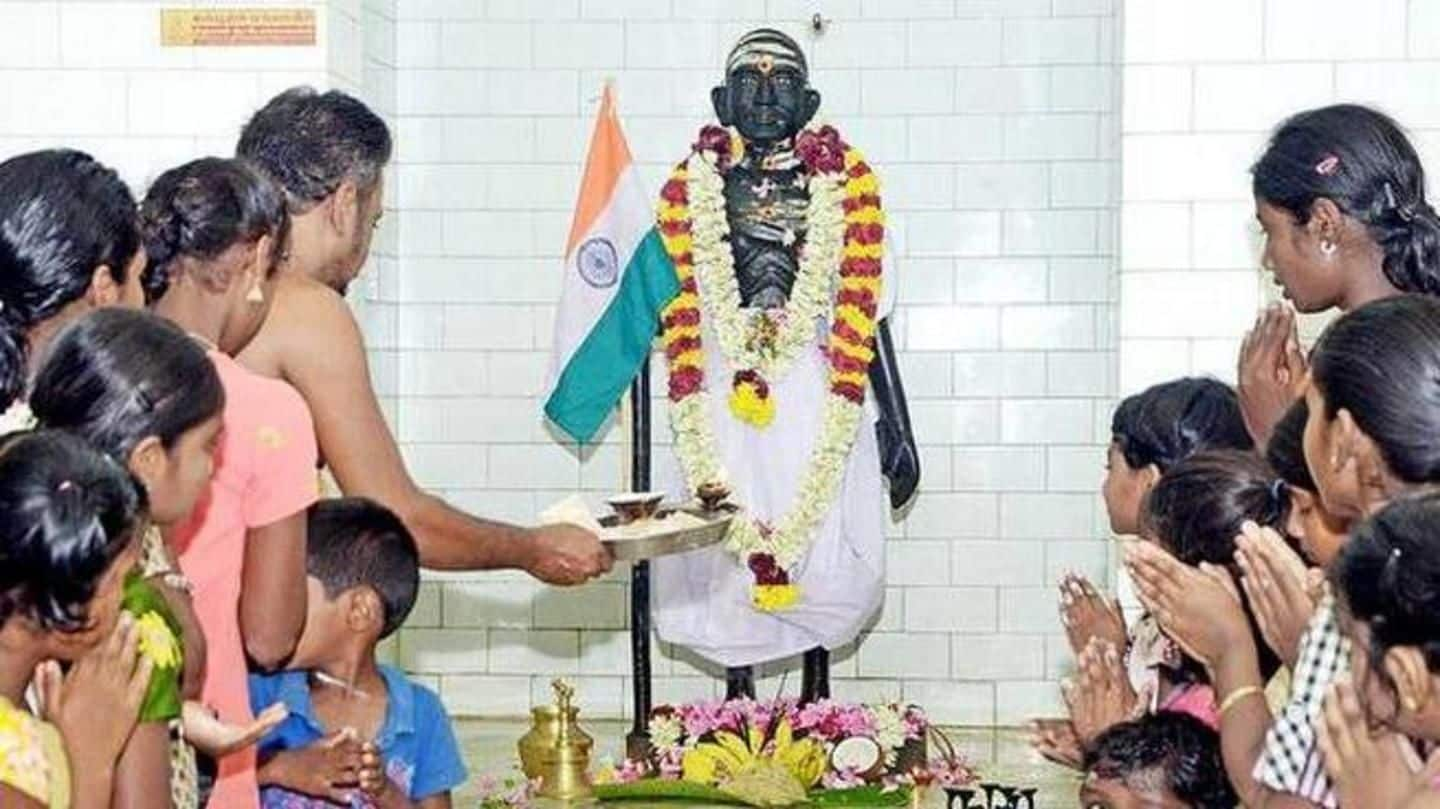 The experts have written hymns in the temple for Gandhi devotees who chant 'Vande Devam, Vande Bapu, Vande Gandhi' as they queue up for darshan and Gandhi puja. It also has soil from 30 holy places of Varanasi, Amritsar, Tirupati and Haridwar. Meanwhile, based on Gandhian philosophy of equality of all religions, holy books of all religions are made available in the meditation center.
The temple has 16 different types of puja performed
The temple, opens at 6 am, with chief priest Kurella Narayana Chary's chants of Suprabhatam or wake-up hymn and the priest performs 16 different types of pujas prescribed in the Hindu scriptures for any temple.
Visitors believe Gandhi has miraculous powers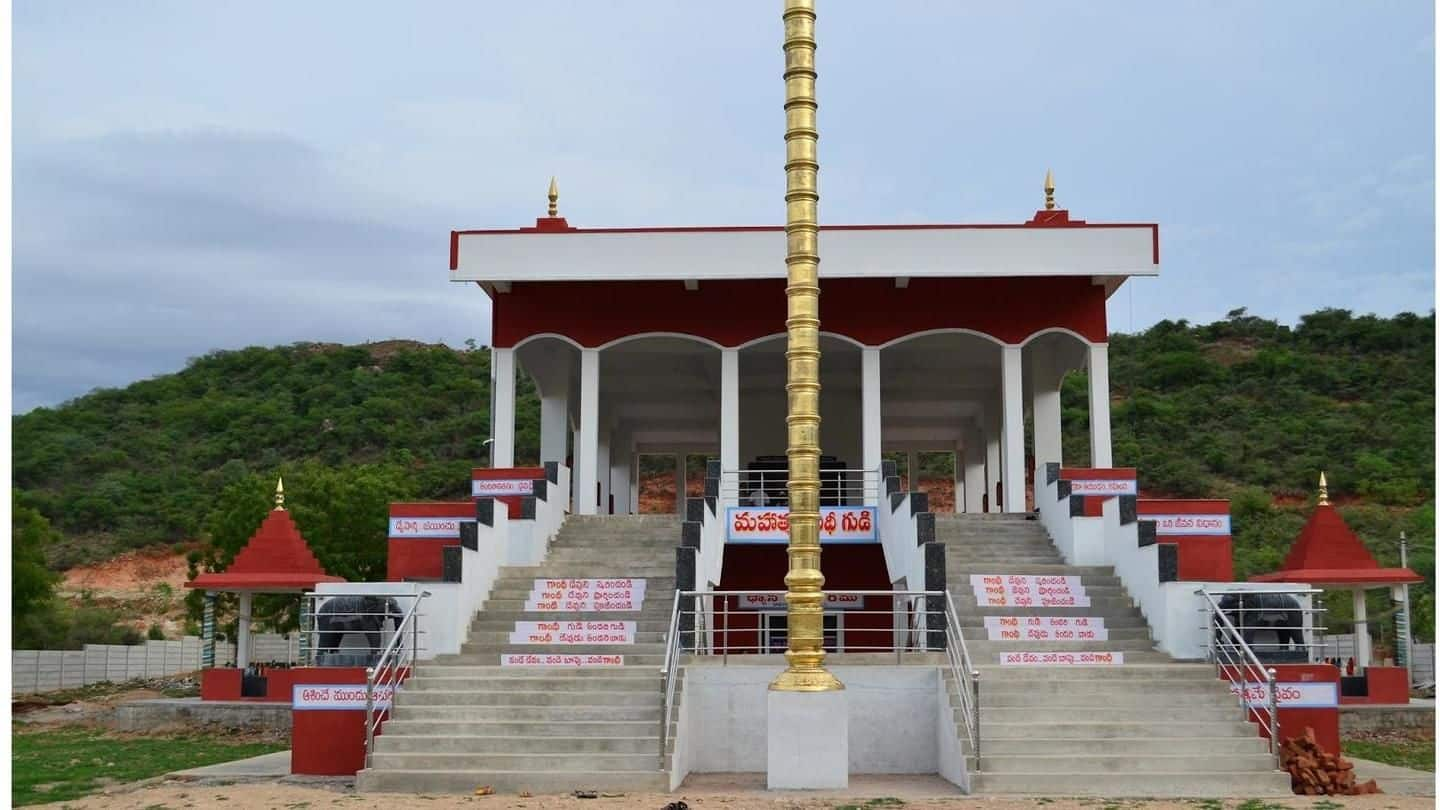 Priest Chary said the visitors believe that Gandhi had miraculous powers. "A Rajasthani businessman, who came here with family, told us that he was struggling to get his daughter married for several years, but her match was settled within days of visiting this temple." "People tie saffron ribbons to a banyan tree on the temple premises and Gandhi fulfils their wishes," he added.