Visit to Taj Mahal to cost more but last shorter
Visit to Taj Mahal to cost more but last shorter
Feb 14, 2018, 11:07 am
2 min read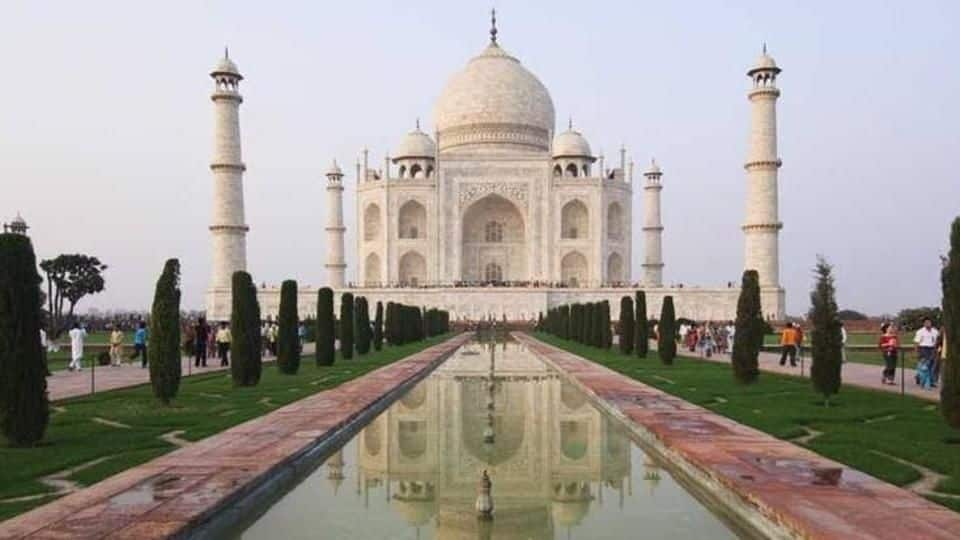 Starting April, tickets for entry to the Taj Mahal's premises will cost Rs. 10 more, while entry to the main mausoleum, which contains Shah Jahan and Mumtaz Mahal's graves, will no longer be free. There will also be caps on validity duration of tickets, but not on the number of daily visitors. The goal is to ensure better conservation and crowd management, officials said.
What's happening to the Taj will shock you
Almost two decades ago, authorities noticed the Taj's signature white marble turning yellow. There were several factors: vehicles, factories and population in the vicinity have increased steeply. There's illegal mining in the Aravallis and dust-laden winds from Rajasthan. Wood-burning crematoriums nearby only added to the problem. There were man-made factors too: Agra burns 24% of the total municipal solid waste generated daily.
Increased ticket prices, limits on validity, charge for mausoleum entry
The Taj sees 50,000 visitors daily, and upto 1.5L on weekends and holidays. After consulting the National Environmental Engineering Research Institute, the culture ministry has decided to increase basic ticket prices from Rs. 40 to Rs. 50. Entry to the mausoleum will cost Rs. 200. Validity will be capped at three hours. Those staying inside longer will have to pay entry fee again.
Special facilities to ensure safety of foreign tourists
Moreover, new ticket categories, including one for researchers, will be introduced, Minister Mahesh Sharma said. A central control unit, a single-window grievance redressal cell and a safe corridor are being worked on specially for foreign tourists. For them, ticket prices will be capped at Rs. 1,250. "Our aim is to deter people from crowding the place and...for visitors to have a comfortable experience," Sharma said.
Similar crowd-control measures being mulled for other destinations too
The ASI had proposed capping Indian visitors at 40,000 daily, free entry for under-15 children, and separate Rs. 100 tickets for the main crypt, among others. None of these suggestions have been approved till now except the raise in basic ticket prices. Sharma said similar initiatives are being planned for other tourists spots too, including the Red Fort and Qutub Minar.