#CareerBytes: Basic tips to remember before appearing for campus interviews
#CareerBytes: Basic tips to remember before appearing for campus interviews
Written by
Ramya Patelkhana
Jan 31, 2019, 02:13 am
2 min read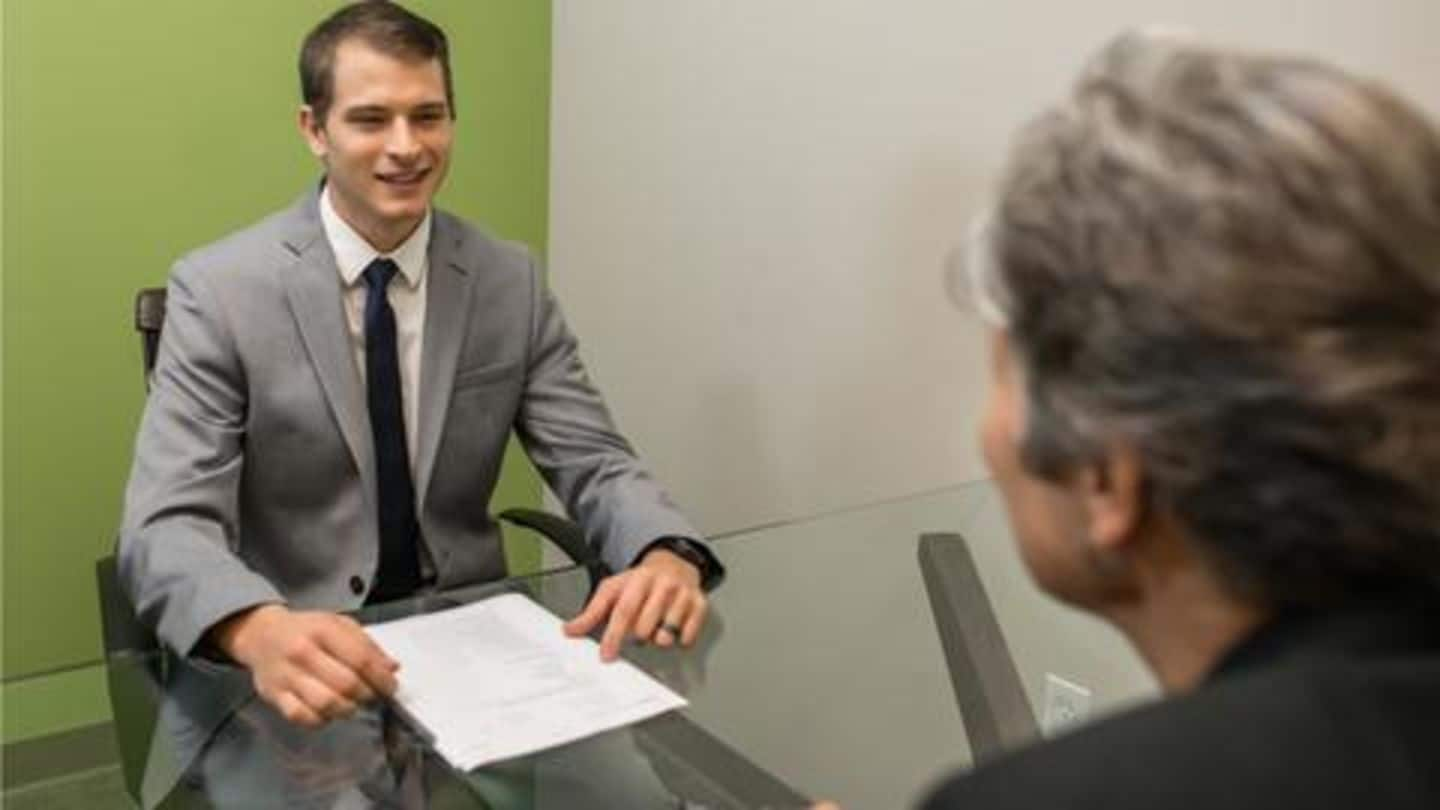 For college students, campus interviews are a great opportunity to connect with employers and secure a job even before they graduate. However, some students might feel anxious and less confident about attending the placement interviews and end up making disastrous mistakes during these interviews. To help students, here are some basic tips one must follow before appearing for campus interviews. Take a look!
Make sure you have a crisp resume; highlight achievements
At campus interviews, employers interview hundreds of students. To make sure they stand out, students must have a crisp resume. With their resume, students should present themselves on paper in the best manner; they shouldn't lie on resume and ensure there are no typos. The resume should be one-two pages long and highlight the candidate's academic achievements, extra-curricular activities, professional experience if any, etc.
#2: Research the interviewer as well as the company
Before attending a campus interview, students should research the interviewer and the company as much as they can. This will actually help them know to some extent what questions they should expect during the interview and help them perform well.
Candidates must have the right body language, dressing sense
The importance of the right body language and proper dressing sense for campus interviews cannot be emphasized enough. At these interviews, employers will not only test the candidate's skills and knowledge but also what they know about presenting themselves. Students must be confident, comfortable, respectful, and polite; they must show enthusiasm and act mature. A formal dress code is recommended for these interviews.
#4: Prepare well and practice before attending actual interview
Before attending the actual interview, it is better for students to prepare well and practice for it. They should also prepare properly to face subject-based questions. They can take help of their friends and practice a mock interview to prepare for the real interview.
Avoid making these common mistakes during the interview
During interviews, many tend to make mistakes- big and small; students should beware of common mistakes and avoid them. After entering the interview hall, students must introduce themselves properly and maintain eye contact with interviewers. They should be truthful and honest and shouldn't lie to interviewers. While being nervous is natural, students shouldn't show it and stay calm. One must avoid being overconfident.