TM Krishna's Delhi-concert canceled after right-wing trolls target him
TM Krishna's Delhi-concert canceled after right-wing trolls target him
Nov 15, 2018, 11:14 am
2 min read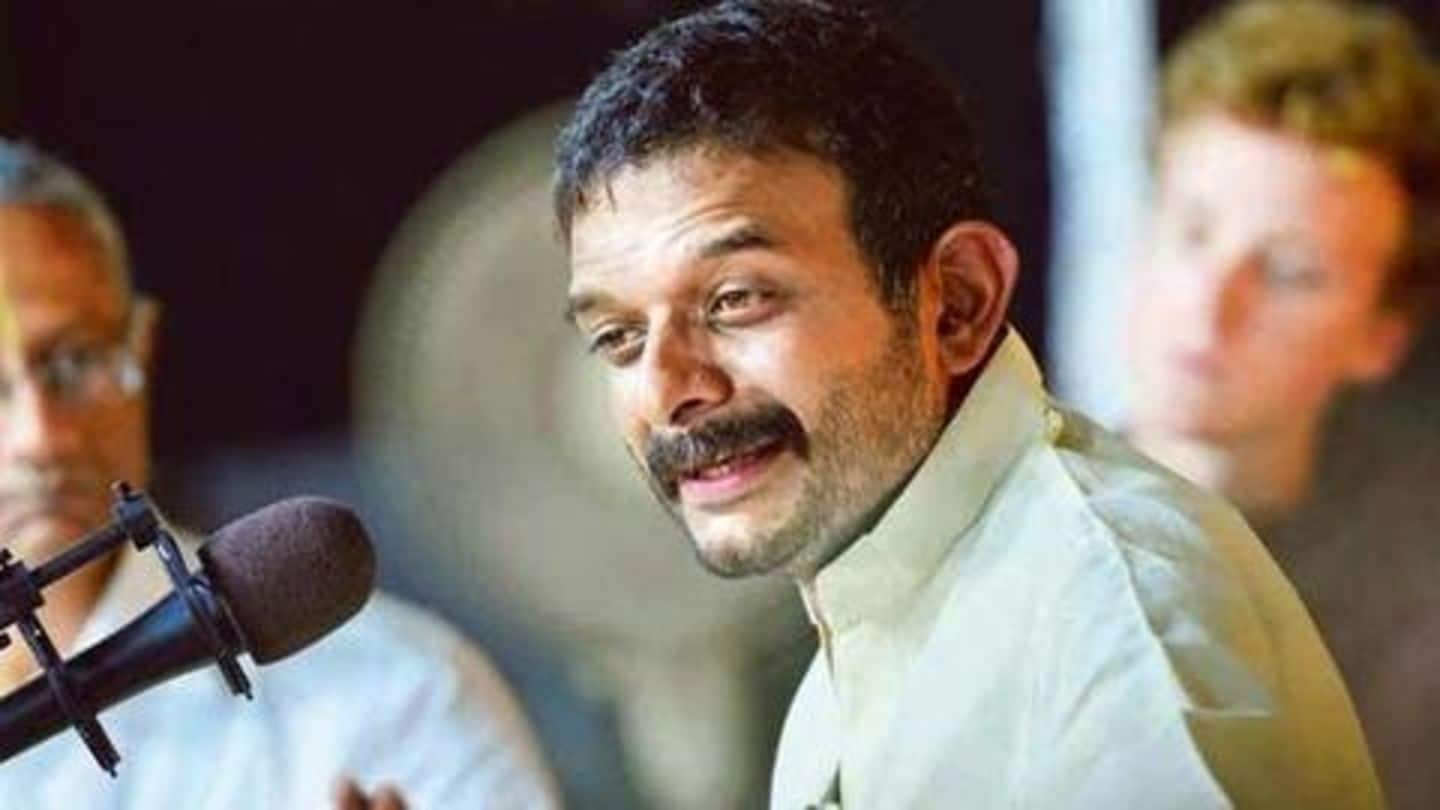 In what serves as a reminder that actions on the web have an impact on the real world, the concert of renowned Carnatic singer TM Krishna was called off in the national capital after right-wing trolls targeted him. The concert was jointly organized by Airports Authority of India (AAI) and the cultural body, SPIC MACAY in Chanakyapuri's Nehru Park. The latest notification confirmed the concert stands canceled.
The concert was part of Dance and Music festival
The concert was a part of two-day "Dance and Music in the Park" festival, and Airports Authority of India (AAI) announced about the performers on November 5. Krishna's performance, on November 10, was the highlight of the festival and was widely-advertised. On Tuesday night, AAI told SPIC MACAY that his concert is canceled. However, AAI Chairman Guruprasad Mohapatra said trolling wasn't the reason.
"Because of some exigencies of work, we are not in a position to go ahead with the dance & music concert jointly organized with SPIC MACAY on 17th and 18th November 2018 at Nehru Park, New Delhi," the email from AAI read.
But why is Krishna receiving hatred?
Mohapatra may have claimed that the criticism AAI received for inviting Krishna to perform had nothing to do with the cancellation, but it is widely reported that the trolling was, in fact, the reason. Terms like 'converted bigot', 'urban Naxal', were thrown at Krishna. Trolls said he sang about 'Allah and Jesus' and slammed AAI for spending public money on an event featuring him.
Unfazed with developments, Krishna says he will perform in Delhi
The trolls also tagged senior people like Coal and Corporate Affairs Minister Piyush Goyal and Minister of Civil Aviation Suresh Prabhu, to express their contempt for him. However, the cancellation hasn't bothered Krishna. He said, "Give me a stage anywhere in Delhi on November 17, I will come and sing. We just can't let ourselves be cowed down by this kind of threats."
Earlier too his concerts courted controversy
Notably, Krishna's concerts have made it to news for all wrong reasons many times in the recent past. In a Maryland temple, outrage resulted in the cancellation of his concert on September 9. However, on the same day, music lovers at Georgetown University in Washington hosted him. Right-wing outfits had also threatened to disrupt his concert in Tirupur, but the concert was held amid beefed-up security.