TN BJP leader calls police 'anti-Hindu' during Ganesh idol immersion
TN BJP leader calls police 'anti-Hindu' during Ganesh idol immersion
Sep 16, 2018, 05:00 pm
2 min read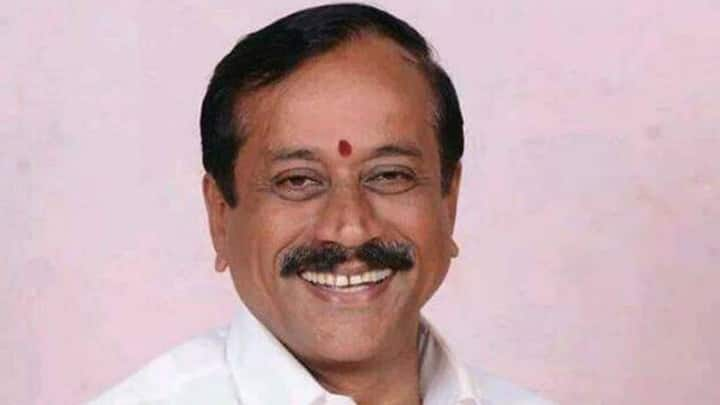 BJP National Secretary H Raja has waded into a controversy yet again, picking up a quarrel with police over an immersion procession of Lord Ganesh idols in Pudukottai district of Tamil Nadu. Raja, known for stirring controversies by his remarks, yesterday engaged in a verbal duel with the policemen in Meiyypuram village calling the force as "anti-Hindu" and "highly corrupt".
Video of Raja arguing with policemen went viral
As a video of Raja angrily arguing with policemen went viral on social media, opposition DMK today demanded action against him while AIADMK government deprecated the BJP leader's remarks. Raja's outbursts came after police declined permission for taking out the idol procession through a particular route citing "a court order". Raja, however, refused to accept the police contention and spoke against the order.
Here's the video showing Raja creating ruckus
LISTEN IN: BJP national secretary H Raja has been caught on camera creating ruckus after police stopped Ganesh Chaturthi procession in Pudukottai district. H Raja lost his cool, called the cops corrupt and used an unparliamentary word about the High Court pic.twitter.com/LZKtXf2N4X

— TIMES NOW (@TimesNow) September 16, 2018
DMK demanded action against Raja for his remarks against policemen
DMK organizing secretary RS Barathi demanded the Tamil Nadu government to take legal action against Raja for his remarks against the policemen and judiciary. Senior Minister D Jayakumar deprecated the outburst against police and said the government was considering taking action and holding consultations with legal experts. He also expressed hope that court would take action on its own against Raja for his remarks.
Raja has been embroiled in several controversies
Raja has been embroiled in several controversies in the past over his remarks on various issues. In March, a row erupted over Raja's remarks indicating that statues of rationalist leader EV Ramasamy "Periyar" could be the next to be pulled down after a Lenin statue was razed in Tripura. He, however, sought to blame his Facebook administrator for the gaffe and expressed regret.