#KeralaFloods: Now, UAE says it never announced Rs. 700cr aid
#KeralaFloods: Now, UAE says it never announced Rs. 700cr aid
Aug 24, 2018, 01:31 pm
3 min read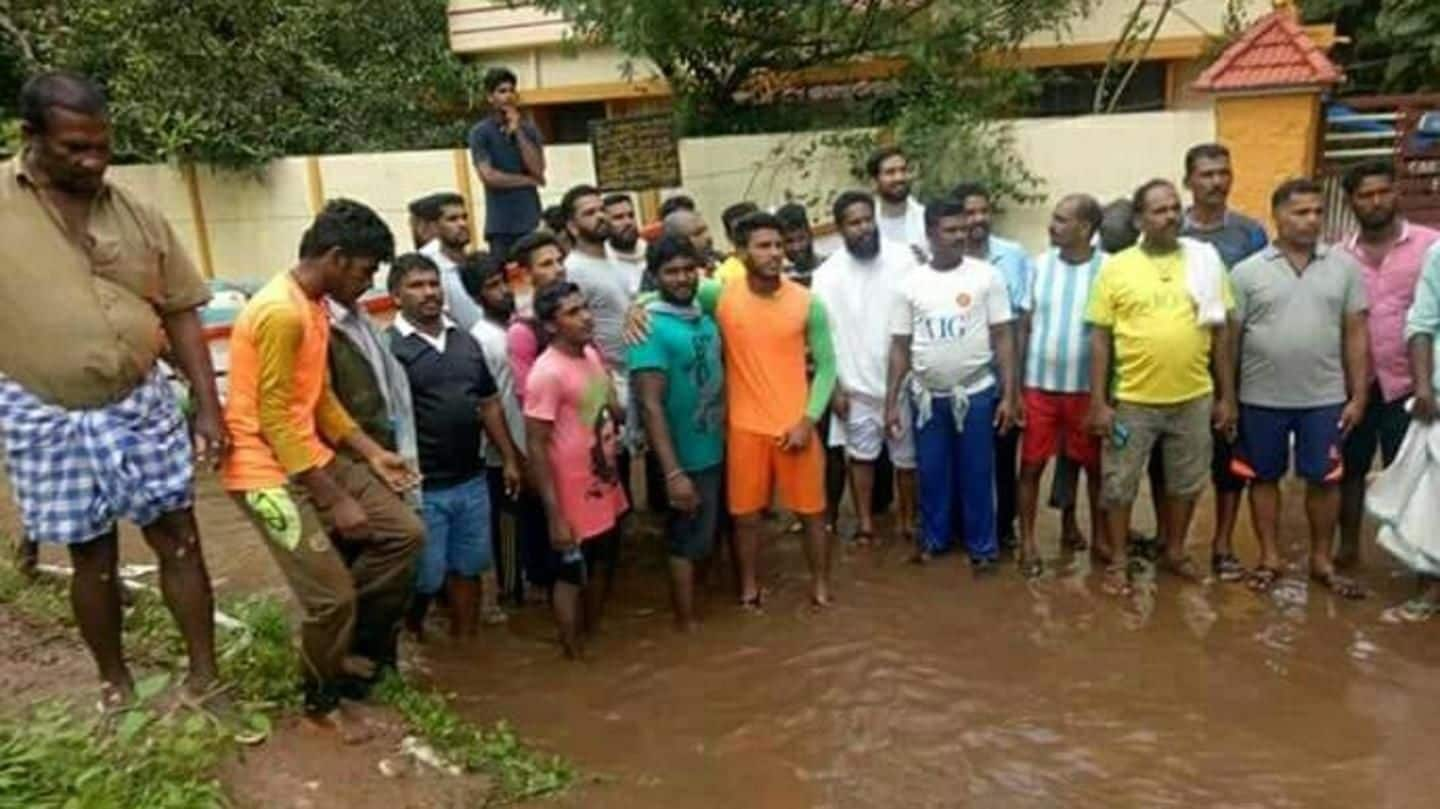 Amid the political slugfest, between Left-governed Kerala and BJP in Centre, over accepting foreign aid, the UAE has said it hasn't announced the aid of Rs. 700 crore for rehabilitation of the rain-ravaged state. Speaking to IE, UAE Ambassador Ahmed Albanna said, no official announcement about an amount has been made so far, as relief work was still underway.
Vijayan claimed UAE offered help, they deny it
Earlier this week, Kerala Chief Minister Pinarayi Vijayan said that while speaking to Prime Minister Narendra Modi over phone, Abu Dhabi's crown prince Sheikh Mohamed bin Zayed Al Nahyan offered Rs. 700 crore aid. But Albanna said no aid has been announced. "Announcing any specific amount as financial aid, I don't think it is final since it is still ongoing," he added.
So what has UAE exactly done for Kerala? Answer here
Elaborating further on what UAE has done, Albanna said only a national emergency committee has been formed. The aim of this committee was to look into medicines, aid material, etc., for people hit by floods in Kerala. Albanna highlighted the committee was coordinating with local groups to ensure aid reached the victims. He revealed the committee was receiving contributions from various quarters.
UAE leads humanitarian aid in world, tells Albanna
Albanna explained UAE led humanitarian aid in the world and helped everyone from Kerala to Sudan, from Bangladesh to Somalia. He added it was UAE's responsibility. About Kerala, Albanna said the committee was working with organizations like Red Crescent in UAE.
Backstory: Centre's refusal to accept aid from UAE got political
The politics around UAE's aid thickened when it was learned that Centre can't accept it, as part of a policy which started in 2004. The then Prime Minister Manmohan Singh had said after the tsunami that India was capable of handling disasters on its own. Since then India politely declines aid from foreign governments. The refusal was confirmed by MEA Raveesh Kumar.
Kerala leaders expressed displeasure over Centre's decision
Saying he won't mix politics with it, Vijayan said he would urge PM Modi to accept the fund and not treat UAE as a foreign country. State finance minister Thomas Issac said the Centre gave them only Rs. 600 crore aid, and have now refused UAE's help. Even former CM Oommen Chandy asked PM Modi, in a letter, to not refuse help.
Even Union Minister said spoke about making an exception
Apart from CPI(M) and Congress, Alphons KJ, Union Minister who hails from Kerala, said he has urged senior party leaders to change the decision. "The state desperately needs assistance and money for rebuilding," he said. The death toll has touched nearly 400 and Kerala has incurred losses to tune of Rs. 20,000 crore approximately. On a related note, you can also help Kerala.