#KeralaNeedsYou: Here's how you can help the flood victims
#KeralaNeedsYou: Here's how you can help the flood victims
Aug 18, 2018, 02:37 pm
3 min read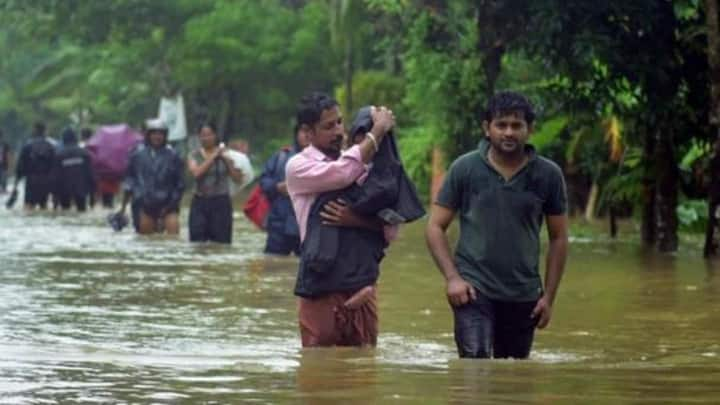 The worst floods in a century have crippled Kerala, misplaced thousands, killed hundreds, and devastated homes. During this time of deluge, God's own country and its people need you. Though the Centre and other states have announced relief aid, that won't be enough. It will take months for Kerala to recover from this calamity. Your contribution can change someone's lives. Here's how.
The details for money transfer here
You can make online donations on www.donation.cmdrf.kerala.gov.in, by simply following the instructions on the dedicated website. You can also transfer money in banks to the Chief Minister's Distress Relief Funds. The SBI account number is 67319948232 and IFSC Code is SBIN0070028. The branch is City Branch, Thiruvananthapuram and PAN number is AAAGD0584M. The donations are 100% tax exempt.
It will take just 5 minutes to make a difference
You can contribute through Paytm. The app has an icon which makes contributing easy. Reportedly, the company has collected Rs. 3 crore, which will be sent to CM relief-fund. Alternatively, you can login to Amazon, select the NGOs you would like to make a donation to, add items in cart, and pay. You may purchase an 'essential kit' from BigBasket for Rs. 146. Every penny counts!
Crowdfunding websites have made contributing much easier
Milaap, a crowdfunding has dedicated a page for Kerala. At the time of press, they raised Rs. 23.09 lakh. Similarly, Ketto has also set up a page and has raised Rs. 33.5 lakh. Goonj, which works for disaster relief, has also urged people to support. You can simply donate here- https://bit.ly/2MLSIwS. They are also working to provide essentials to the victims.
Not only money, Kerala needs other essentials too. Details here
Do your bit by sending essentials to collection centers
The Bengaluru FC has set up a Facebook page underlying the essentials Kerala needs. You can visit it here: https://bit.ly/2PkWxLt If you are in Mumbai, Hyderabad, Chennai or Bengaluru, you can contribute items at these collection centers: https://bit.ly/2vSCWda There are also collection centres in Delhi, where you can visit to do your bit.
Stay alert on social media to save a life
It is also advisable to stay alert on social media as many victims are using it to reveal their location and seek help. On Twitter, hashtags like #DoforKerala, #KeralaFloods and #StandWithKerala will keep you updated with the news. Sharing pleas can save a life.