UIDAI to introduce face authentication for Aadhaar verification from July
UIDAI to introduce face authentication for Aadhaar verification from July
Written by
Bhavika Bhuwalka
Mar 26, 2018, 09:17 am
2 min read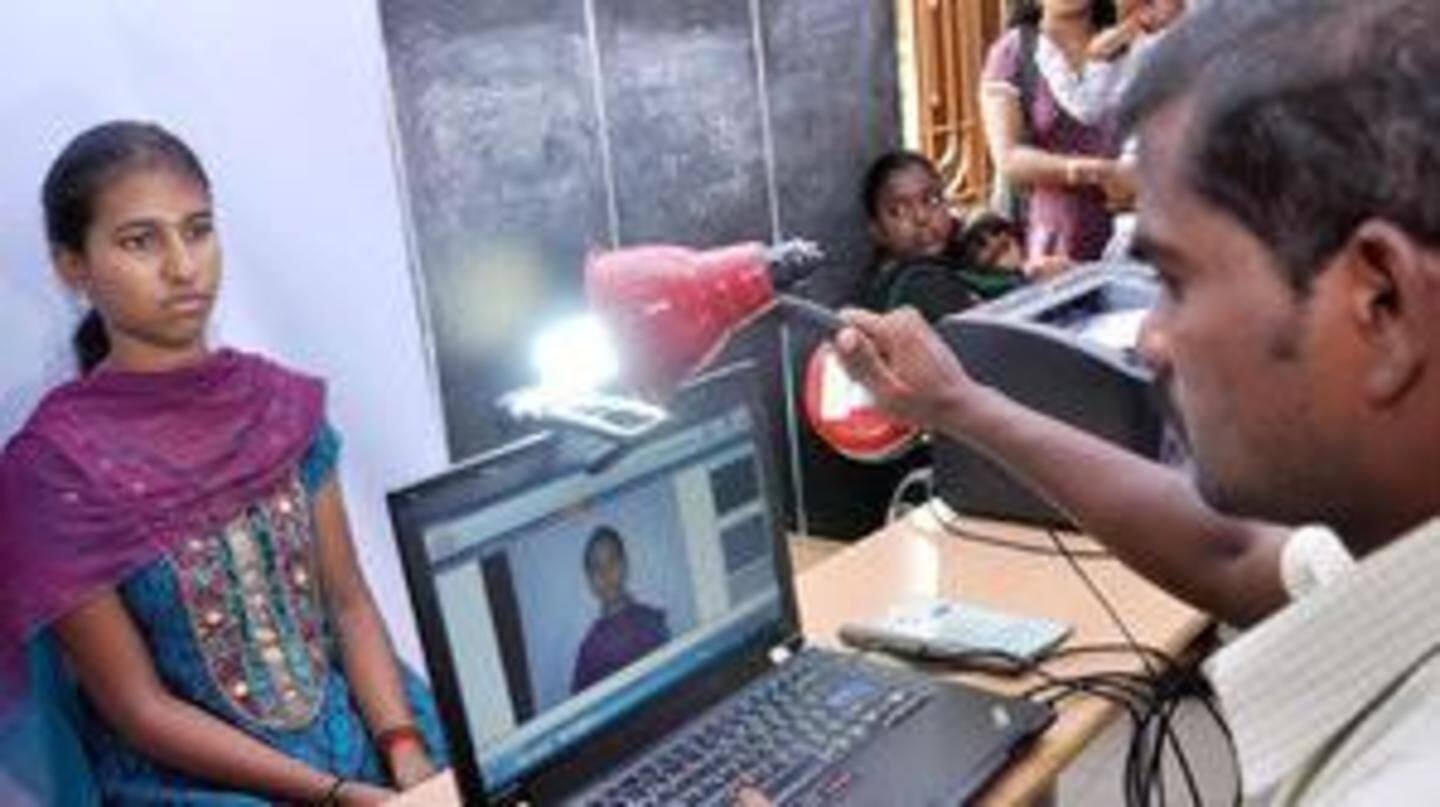 The UIDAI will introduce face authentication as a means of verifying Aadhaar users from July 1, 2018. The feature aims at helping the users who are not able to carry out biometric authentication due to factors like old age or worn-out fingerprints. "Face authentication shall be available in fusion mode along with one more authentication factor like fingerprint/iris/OTP," UIDAI CEO Ajay Bhushan Pandey said.
4 crore Aadhaar authentications are being done daily
According to Pandey, 1,696.38 crore Aadhaar authentications and 464.85 crore eKYC transactions have been carried out so far. Further, an average of 4 crore authentications are being done on a daily basis to verify the details of Aadhaar card holders across banks, telecom companies, public distribution systems, and income tax offices, among others.
Will take ages to hack Aadhaar biometric data: UIDAI
Last week, Pandey said, "Each Aadhaar biometric is encrypted by a 2048-key combination and to decode it, the best and fastest computer of our era will take the age of the universe just to hack into one card's biometric details." He added that the UIDAI does not collect the purpose, location, or details of any Aadhaar-based transaction.
Pandey advocating constitutional validity of Aadhaar in Supreme Court
Pandey is advocating for the constitutional validity of Aadhaar in front of a five-judge bench in the Supreme Court. Last week, he presented a power point presentation titled '1 billion +' to explain the robustness of the Aadhaar encryption system, and will resume the same on March 27. The UIDAI had first announced the face authentication feature in January.
Aadhaar been in news for all the wrong reasons
Aadhaar has been continuously in the news regarding security vulnerabilities. Earlier, French security researcher Elliot Alderson hacked into the Aadhaar Android app within a minute and reportedly gained access to 22,000 card details. Another report suggested that the Aadhaar details of all registered Indane customers were exposed online, a claim UIDAI vehemently denied. Aadhaar is the world's biggest database with over 1.1 billion users.