Budget 2020: Nirmala Sitharaman presents budget amid economic slowdown
Budget 2020: Nirmala Sitharaman presents budget amid economic slowdown
Feb 01, 2020, 11:14 am
3 min read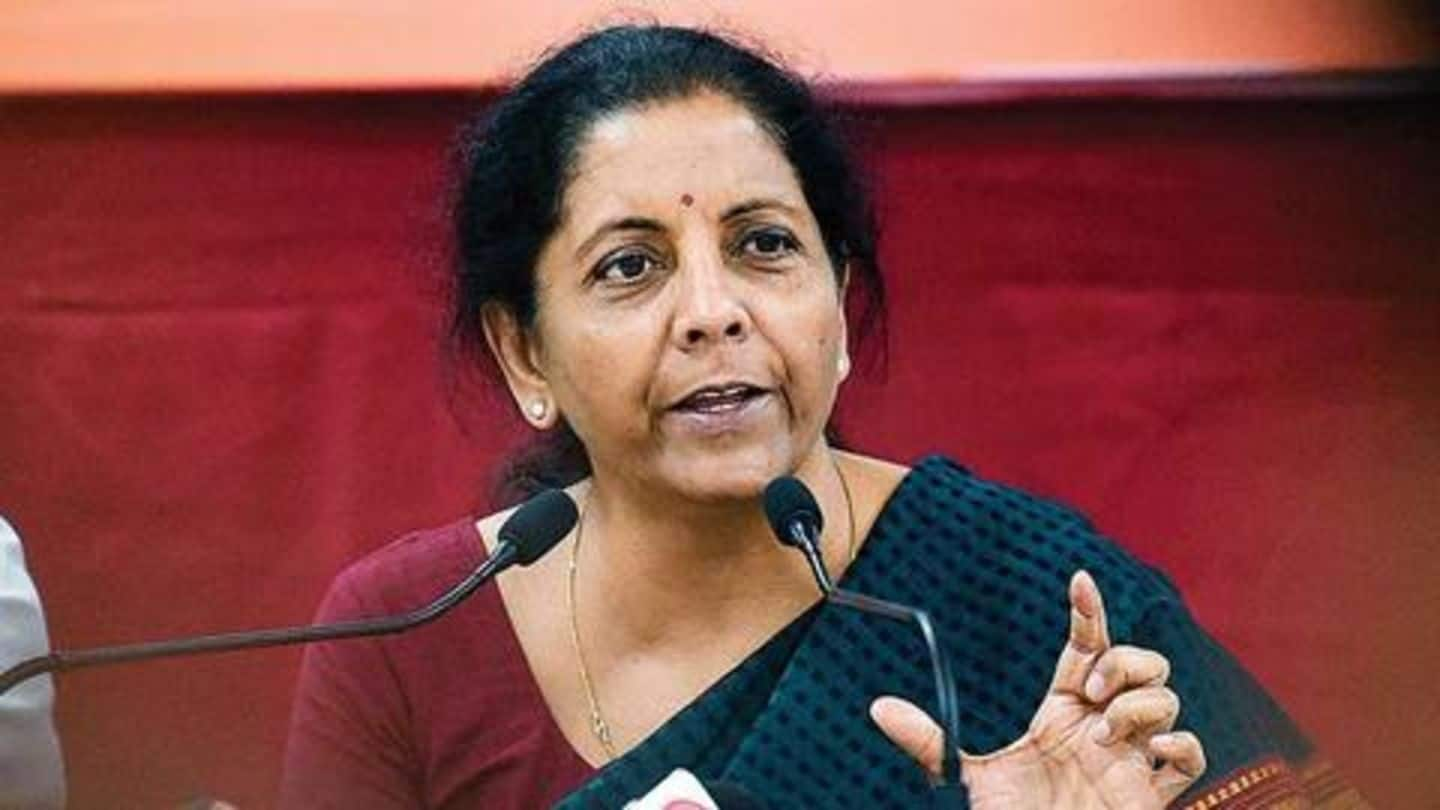 All eyes are on Finance Minister Nirmala Sitharaman as she is presenting her second budget today. The BJP leader is expected to make announcements that will revive the Indian economy, which is witnessing a historic slump since the 2008-09 crisis that affected the entire globe. The question that's concerning everyone is — Will Sitharaman provide some relief to the common man?
So, how big is the economic problem, really?
The GDP growth rate has been touching new lows and went through its worst phase since 2013 in the July-September quarter. It was recorded at 5%. Almost all the sectors, from agriculture to automobile and real estate, have shown no growth in the last couple of months. Recently, the International Monetary Fund (IMF) said India's slowdown was adversely affecting the world economy too.
To boost demand, government must spend money
Sitharaman faces the mammoth challenge of convincing investors that her revenue and expenditure projections are credible. Many believe that to rekindle the animal spirits in the economy, she shouldn't sit back and instead put in more money to boost overall demand. The government's 2018 decision to drop target revenue deficit meant that it borrowed money for its everyday finances, affecting funding of capital expenditure.
Middle class wants a tax relief. Can government afford it?
There are high hopes that Sitharaman will cut tax rates, and make the middle class happy. Putting in more money for spending will directly have an effect on manufacturing. However, since the contribution of salaried class to the exchequer is the most prominent, a relief might pinch the government's spending too. As far as corporate tax rates are concerned, some relaxations are expected.
Infrastructure and privatization could be on focus today
Prime Minister Narendra Modi has an ambitious dream of making India a $5 trillion economy, and to achieve this, the government had announced that it will spend Rs. 105 lakh crore on infrastructure. Today, it's expected that Sitharaman will lay down a roadmap for investing this humongous amount of money. The budget might also focus on privatization.
In Economic Survey, CEA spoke about "Assemble in India"
The Economic Survey, prepared by a team led by Chief Economic Advisor Krishnamurthy Subramanian, was presented yesterday, wherein India's GDP growth rate for the financial year 2020-21 was projected at 6-6.5%. Subramanian said to generate employment, which hit its four-decade low in 2017-18, schemes like "Assemble in India for the world" should be promoted. He also called for respecting wealth creators.
Copies of budget have reached the Parliament