India restores regular visas to all, e-visas to 156 countries
India restores regular visas to all, e-visas to 156 countries
Written by
Manzoor-ul-Hassan
Mar 16, 2022, 07:24 pm
2 min read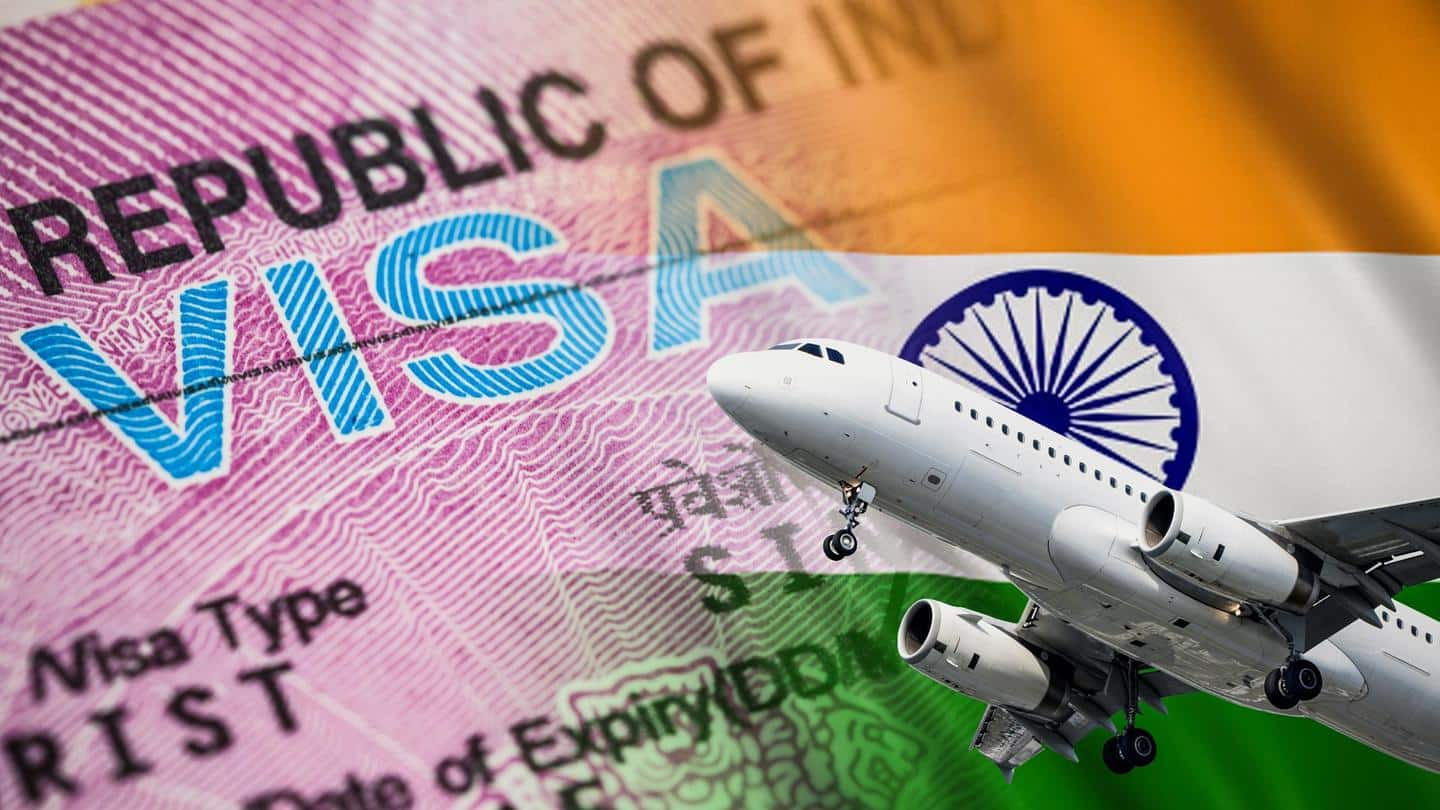 The Centre has decided to restore e-tourist visas for citizens of 156 countries, more than two years after international travel was halted owing to the COVID-19 outbreak. The Ministry of Home Affairs (MHA) issued an order on Tuesday, saying it has considered the need for relaxing visa and travel restrictions further in light of the improved COVID-19 situation in India.
Why does this story matter?
Tourist visas were made available for the first time in 18 months on November 15 last year, but only for chartered flights.
Several states, including Goa, as well as tourism industry stakeholders, had written to the MHA, requesting that visitors be allowed to return to India through normal international flights, as the tourism industry was suffering.
Aviation Minister announces on Twitter
After deliberation with stakeholders keeping in view the decline in the #COVID19 caseload,we have decided to resume international travel from Mar 27 onwards.Air Bubble arrangements will also stand revoked thereafter.With this step,I'm confident the sector will reach new heights!

— Jyotiraditya M. Scindia (@JM_Scindia) March 8, 2022
E-visas valid for designated sea routes, air travel
Foreigners holding e-tourist visas would be allowed to enter India only by designated Sea Immigration Check Posts (IPs) or airports by flights, such as those under the 'Vande Bharat Mission' or 'air bubble' agreement, or flights approved by the DGCA or Ministry of Civil Aviation. Those with a tourist visa or e-tourist visa will be unable to enter through land borders or riverine routes.
Decision taken after consultation with stakeholders
The decision to allow all tourists has been taken after consultations with the ministries of civil aviation, tourism, health, external affairs, and the state governments as the number of COVID-19 cases in the country is below 3,000 cases per day.
Not applicable for Afghan citizens
The government's order will not be applicable to Afghanistan nationals and they will continue to be governed by the separate instructions issued by the Union Home Ministry regarding the grant of e-Emergency X-Misc visa. This new category of visas for Afghans was introduced in August last year as thousands of citizens were looking to flee the country due to Taliban's takeover.
What are the different categories of visas?
Broadly, there are about 21 categories of visas given by India with various sub-categories including tourist visa, medical visa, business visa, conference visa, student and research visa, missionary visa, film visa, journalist visa, sports visa, intern visa, etc. "All categories of visas are now allowed to travel to India," HT quoted an MHA official, who did not want to be named, as saying.