SC extends Aadhaar-linking deadline to all services to March 31
SC extends Aadhaar-linking deadline to all services to March 31
Written by
NewsBytes Desk
Edited by
Shikha Chaudhry
Dec 15, 2017, 11:15 am
2 min read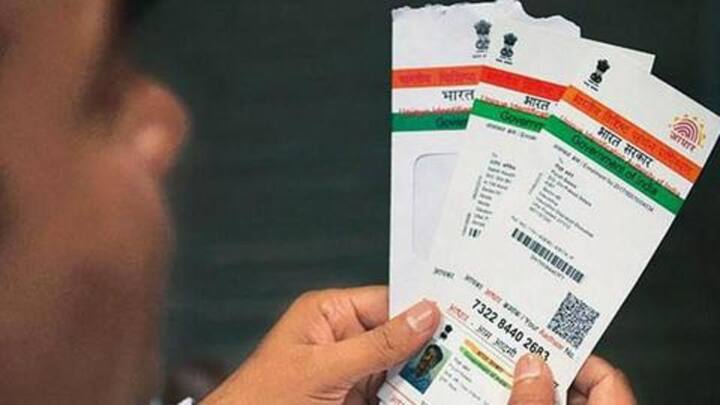 The SC has extended the deadline for linking of Aadhaar to all government schemes till March 31, a week after the Center said it is willing to make the change. Earlier, the Center had extended the last dates for linking of Aadhaar to PAN and bank-accounts till March 31. This comes as an SC bench hears a plea seeking a stay on mandatory Aadhaar.
What were the various deadlines till now?
The government has made Aadhaar linking mandatory for pensions, scholarships, LPG connections, Public Provident Fund, NSCs and KVPs and more. For most, the earlier deadline was December 31. The deadline for Aadhaar-SIM linking was February 6, 2018. The Center had extended the deadline for bank account linking till March 31 or six months from the date of commencement of the account, whichever is later.
Final hearing on mandatory Aadhaar in January
The extension of Aadhaar-linking deadline is only an interim order; the SC will conduct the final hearing on January 17, 2018. Those arguing against Aadhaar said the Center shouldn't be allowed to take coercive action, if someone refuses to provide Aadhaar details. Despite the SC insisting no one can be deprived based on Aadhaar, the Center has extended its scope more and more.
How does the right to privacy hearing affect Aadhaar issue?
The Aadhaar hearing lead to the question of whether right to privacy was a fundamental right; the SC ruled in August that it is. Though it had no direct bearing on the Aadhaar verdict, petitioners have argued Aadhaar violates an individual's right to privacy.