Centre takes back December 31 deadline for Aadhaar-bank account linking
Centre takes back December 31 deadline for Aadhaar-bank account linking
Written by
NewsBytes Desk
Edited by
Shikha Chaudhry
Dec 13, 2017, 05:20 pm
2 min read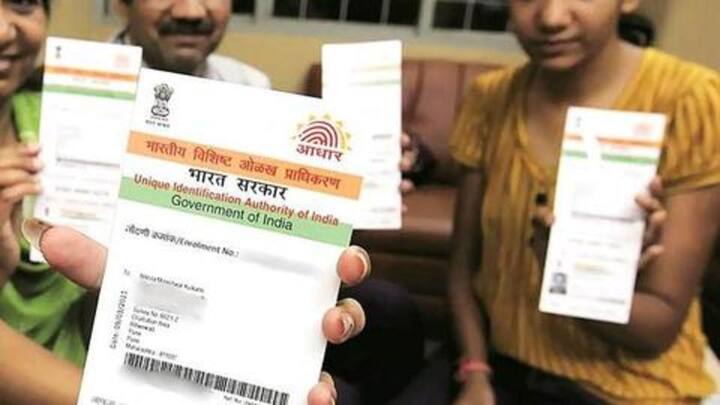 The Centre has revoked the December 31 deadline for linking Aadhaar to bank accounts. The new deadline is March 31, 2018, or six months from the date of commencement of the account, whichever is later. This comes a week after it told the SC it will extend the deadline for linking Aadhaar to various schemes. It has already extended the Aadhaar-PAN linking deadline.
What does the official notification say?
What are the various deadlines as of December 13, 2017?
The government has made Aadhaar linking mandatory for bank accounts, PAN cards, mobiles, pensions, scholarships, LPG connections, Public Provident Fund, NSCs and KVPs and more. For most services like savings schemes, bank accounts, insurance policies and mutual funds, the deadline stands at December 31. For mobile phone numbers, the last date was and remains February 6, 2018. For PAN, it's March 31.
How to check if your bank-account is linked to Aadhaar?
To check if your bank account is linked to Aadhaar, visit the UIDAI website at www.uidai.gov.in. Go to 'Check Aadhaar & Bank Account Linking Status' under 'Aadhaar Services' to check the status. Alternatively, you can dial *99*99*1# on your phone, then enter your Aadhaar number to check status. However, this is possible only if your number is linked to both the bank and Aadhaar.
But, why are activists opposing mandatory Aadhaar anyway?
Meanwhile, several petitions have challenged the government's move making Aadhaar mandatory. One argument is that Aadhaar breaches citizens' right to privacy. Another is security. How safe is the Aadhaar database from cyber attacks? Moreover, there are concerns over reliability. Is there certainty that Aadhaar cards can't be forged? Finally, are there enough checks to prevent possible misuse?