2-IITs, 5-IIMs: What Statue of Unity could have paid for
2-IITs, 5-IIMs: What Statue of Unity could have paid for
Nov 02, 2018, 12:52 am
2 min read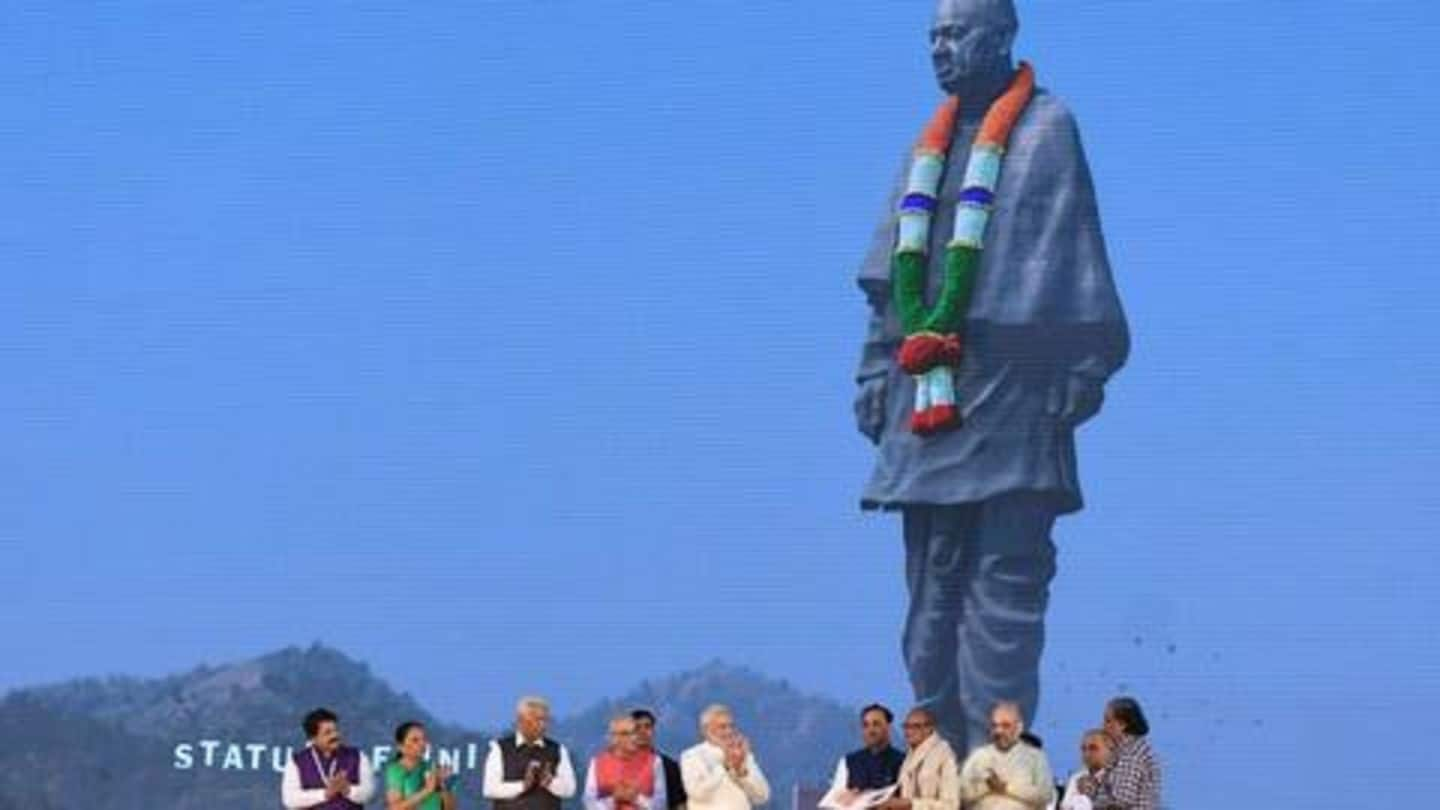 With the unveiling of the Statue of Unity in Gujarat on Wednesday, Prime Minister Narendra Modi spoke about the ethos of Sardar Vallabhbhai Patel, and his family was proud he finally got his due. However, the detractors called it a vanity project and said the statue's funds could have been put to better use. But what could it have paid for? We tell you.
Gujarat could have benefited in other ways
The statue was built at cost of Rs. 2,989 crore. This is six times the money the Centre gave to Gujarat (Rs. 365 crore) under Rashtriya Krishi Vikas Yojana, IndiaSpend reports. The money could have funded two water pipeline projects, whose estimated cost is Rs. 1,090 crore. The first project is based on Kadana reservoir, and the second one is Dinod-Boridra lift irrigation project.
Irrigation could have got a big boost
The statue's cost is double the estimated cost of proposals (Rs. 1,114 crore) the Gujarat government submitted to Centre. This includes the Pradhanmantri Krishi Sinchai Yojana which could irrigate 40,192 hectares of land. It could also pay for repairs, renovation and restoration of 162 minor irrigation schemes and could construct 425 small check-dams, the report further highlighted.
IITs, AIIMs and IIMs: A lot could have been built
Two new IIT campuses could have been built using the money, as constructing one costs Rs. 1,167 crore. Two new AIIMS campuses could have been constructed since one such campus costs Rs. 1,103 crore. Since each IIM campus costs Rs. 539 crore, five such campuses could have been set. Five new solar power plants, producing 75 megawatts of power each, could have been built.
ISRO could have completed important space missions
Moreover, the statue's money could have sponsored three Chandrayaan-2 (Moon) missions, since one costs Rs. 800 crore. Six Mars missions could have also been completed considering one costs Rs. 450 crore.
Meanwhile, 3,000 workers and 250 engineers worked day and night
An engineering marvel, the Statue of Unity is double the height of the Statue of Liberty. 3,000 workers and 250 engineers were dedicated by L&T for the project. To ensure the statue's face resembled the Iron Man, L&T approached renowned sculptor Ram V. Sutar from Noida. He then contacted several historians, went through over 2,000 photos of Sardar, and came up with the design.