Nirav Modi still traveling on Indian passport despite revocation: Reports
Nirav Modi still traveling on Indian passport despite revocation: Reports
Jun 18, 2018, 09:30 am
3 min read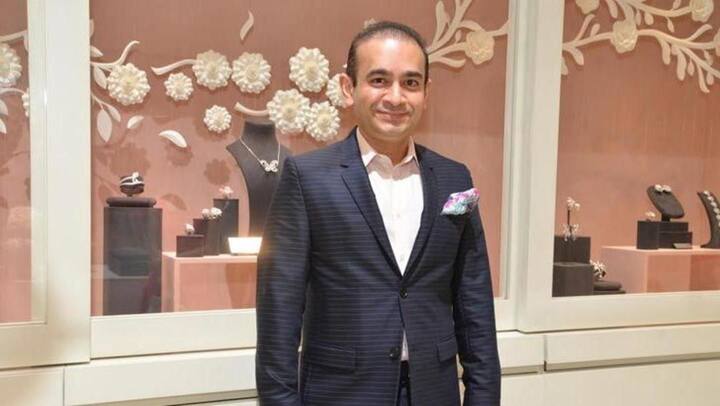 Days after he travelled from London to Brussels, reports have claimed that embattled billionaire Nirav Modi made the journey on an Indian passport. Incidentally, his passport was revoked as far back as February. The CBI recently approached Interpol for a red notice against Modi, but Indian officials believe he used the short window available to take a Eurostar high-speed train.
How Modi and uncle pulled off India's biggest banking fraud
During 2011-17, Modi, owner of the Nirav Modi brand of jewels, and his uncle Mehul Choksi, Gitanjali Gems chairman, connived with PNB officials to get loans issued fraudulently. The scam, initially estimated at Rs. 280cr, grew to Rs. 13,400cr as the probe progressed. Modi and Choksi left India weeks before news broke in February. Responding to multiple summons, both have refused to return.
Assets worth Rs. 3,000cr have already been attached
Agencies have raided several premises belonging to them, questioned numerous officials associated to them and PNB, and arrested many. Investigators have provisionally attached Modi's assets worth at least Rs. 3,000cr, including properties, bank-accounts, luxury cars, and investments in shares of companies. In the meantime, India introduced a new law - the Fugitive Economic Offenders Ordinance - which provides for confiscation of assets without conviction.
Indian agencies have tightened the noose around his neck
Investigating agencies have been tightening the rope. In February, Modi and Choksi's passports were revoked. Non-bailable warrants were issued by PMLA as well as CBI. However, Modi has been globetrotting, it's believed- he has been spotted in Dubai, Belgium, and Hong Kong prior to London. Indian authorities also informed financial institutions in Brussels about him, but sources say it has hardly impacted his business.
So how is Modi still traveling and transacting?
Modi is believed to have a Singapore as well as a Morocco passport, but the recent London-Brussels trip was made on Indian documents, European immigration has confirmed. As for business, he is transacting through companies floated by his father or other associates, sources said.
What's next in the hunt for Modi?
A lot depends on Interpol. If it issues a diffusion notice, countries would need to inform Indian authorities of Modi's presence in their jurisdiction. His passport details will be incorporated in Interpol's database, restricting his movement. The ED is meanwhile planning to file extradition requests with multiple countries. Earlier reports claimed Modi was headed to the UK seeking asylum alleging "political persecution" in India.