Andhra's "idli-maker" design for new Amaravati Assembly sparks humor online
Andhra's "idli-maker" design for new Amaravati Assembly sparks humor online
Dec 31, 2017, 03:48 pm
2 min read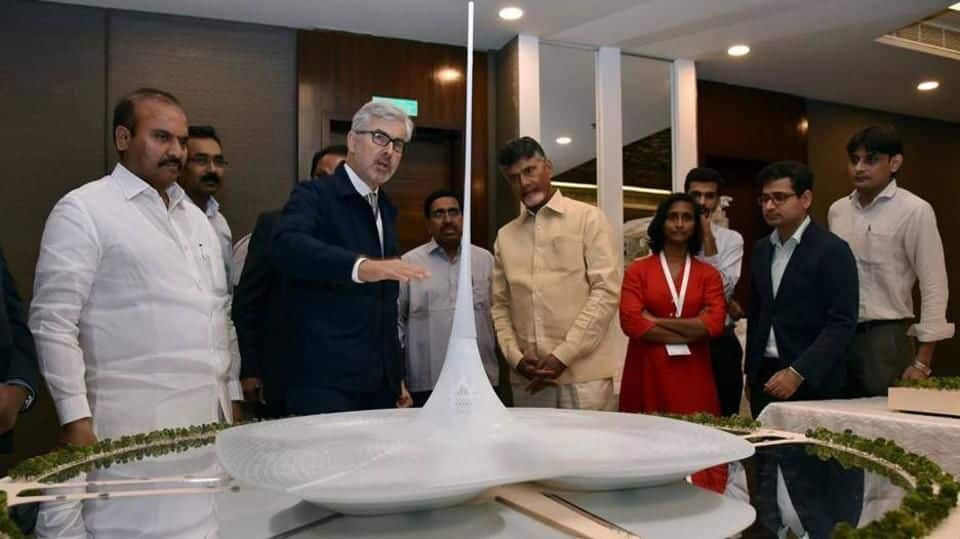 Post the bifurcation of Andhra Pradesh (AP) in 2014, Hyderabad, which was previously its capital, has been shared by Telangana too. But soon, Hyderabad will become solely Telangana's property. Meanwhile, AP is engrossed in developing its capital-to-be, Amaravati. It recently unveiled the model of the new state assembly. Amusingly, many were quick to point out its resemblance to an idli-maker.
Why was Amaravati chosen as the capital?
Choosing Amaravati as the new capital was reportedly an attempt to claim the glorious legacy of AP: Amaravati was the eastern capital of the Andhra dynasty. Its name is also associated with Lord Indra's celestial abode, Amaravati, built by Vishwakarma, the architect of the gods. The Amaravati stupa gives the city an identifying feature. The process of designing the new capital has been meticulous.
From historical legacy to extravagantly sci-fi city
CM Chandrababu Naidu has grand plans for the proposed capital. AP invited British starchitect Norman Foster's firm Foster+Partners to plan the city and design the capital complex. Ignoring architects' annoyance, he went a step further and reached out to Rajamouli, director of 'Bahubali', to help design the administrative complex. In October, the government uploaded 13 proposed Assembly designs online and invited public feedback.
Naidu tweets visuals of proposed layout
After due deliberation and consideration, the 'Spike' design is the proposed design for the Andhra Pradesh Legislative Assembly structure in Amaravati. pic.twitter.com/Cg6lnc0nwL

— N Chandrababu Naidu (@ncbn) December 17, 2017
Finalized design sparks humorous comments online
On December 17, official Twitter accounts released photos of the approved Assembly design. In just a few hours, one Facebook user juxtaposed it with the image of an idli-maker on the right. "How on Earth will they cook in this ? It will never fit inside a cooker," someone responded. However, there were some who thought "people are judging on it solely on politics."
The high court will likely get a unique design too
But the capitol's not all. There were reports Naidu had approved designing of the new high court in the shape of a stupa. "The stupa signifies happiness, and justice is the greatest happiness I want my people to feel, reflected by the HC," Naidu said.