Top 5 must-visit attractions in Rajasthan
Top 5 must-visit attractions in Rajasthan
Written by
Samriddhi Srivastava
Feb 12, 2020, 05:37 pm
2 min read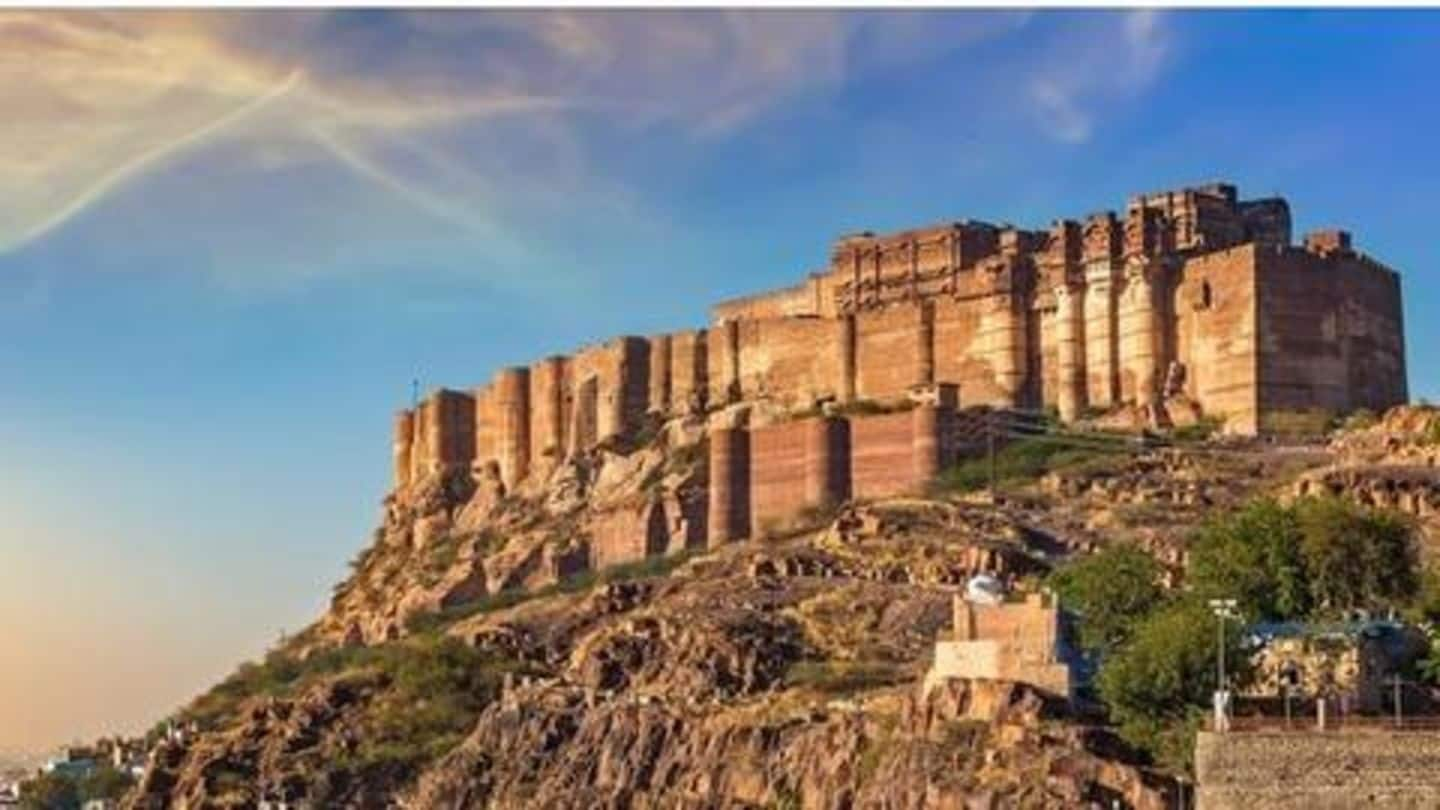 Rajasthan is perhaps the most vibrant and colorful state of India. Adorned with sand dunes, temples, palaces, and rich cultural heritage, this Western state offers much more than just lip-smacking cuisine. Plus, it has something for every sort of travel enthusiast. So, whether you are a nature lover or a lazy lad, these are the five places you must visit in Rajasthan.
Located in the capital city of Jaipur, this definitely is one spot you must visit, when in Rajasthan. This amazing sanctuary is currently home to 24 female elephants and one male elephant. Yes, it is a great spot for all the shutterbugs, but you can also spend your time bathing, decorating and riding these gentle giants.
Visiting Rajasthan means relishing the views of various mighty forts and palaces, but nothing beats the grandeur and charm of the spectacular Lake Palace in Udaipur. Surrounded by the shimmering blue waters of Lake Pichola, the dreamy Lake Palace is now a luxury hotel. The 4-acre vast site was the vision of Maharaja Jagat Singh II and was originally named as Jagniwas.
Barmer, a small district near Jaisalmer, which comprises a part of the Thar Desert, experiences large variations in temperature throughout the year. It has various attractions to offer, including the Barmer Fort, Kiradu Temple, and the Mahabar sand dunes, among many others. Also, do not miss out on the eye-catchy handicrafts which are reflective of the Indian rural craftsmanship.
Keoladeo National Park or the Bharatpur Bird Sanctuary is home to nearly 230 species of birds. While the place can be visited during any time of the year, winters are the best time to head there as many migratory species arrive there during the cold weather. It is also recognized as a UNESCO World Heritage site.
While in Rajasthan, one should find some time and trek all the way to the highest peak in the Aravalli mountain range. Standing at a massive height of 5,650ft, Guru Shikhar is a remarkable tourist attraction in Mount Abu. Also, do not miss out spending a night under the cerulean sky by camping at the base camp. Enjoy!