Planning on doing yoga? Download these six apps (Android users)
Planning on doing yoga? Download these six apps (Android users)
Written by
Meera Venugopal
Mar 21, 2021, 06:09 pm
3 min read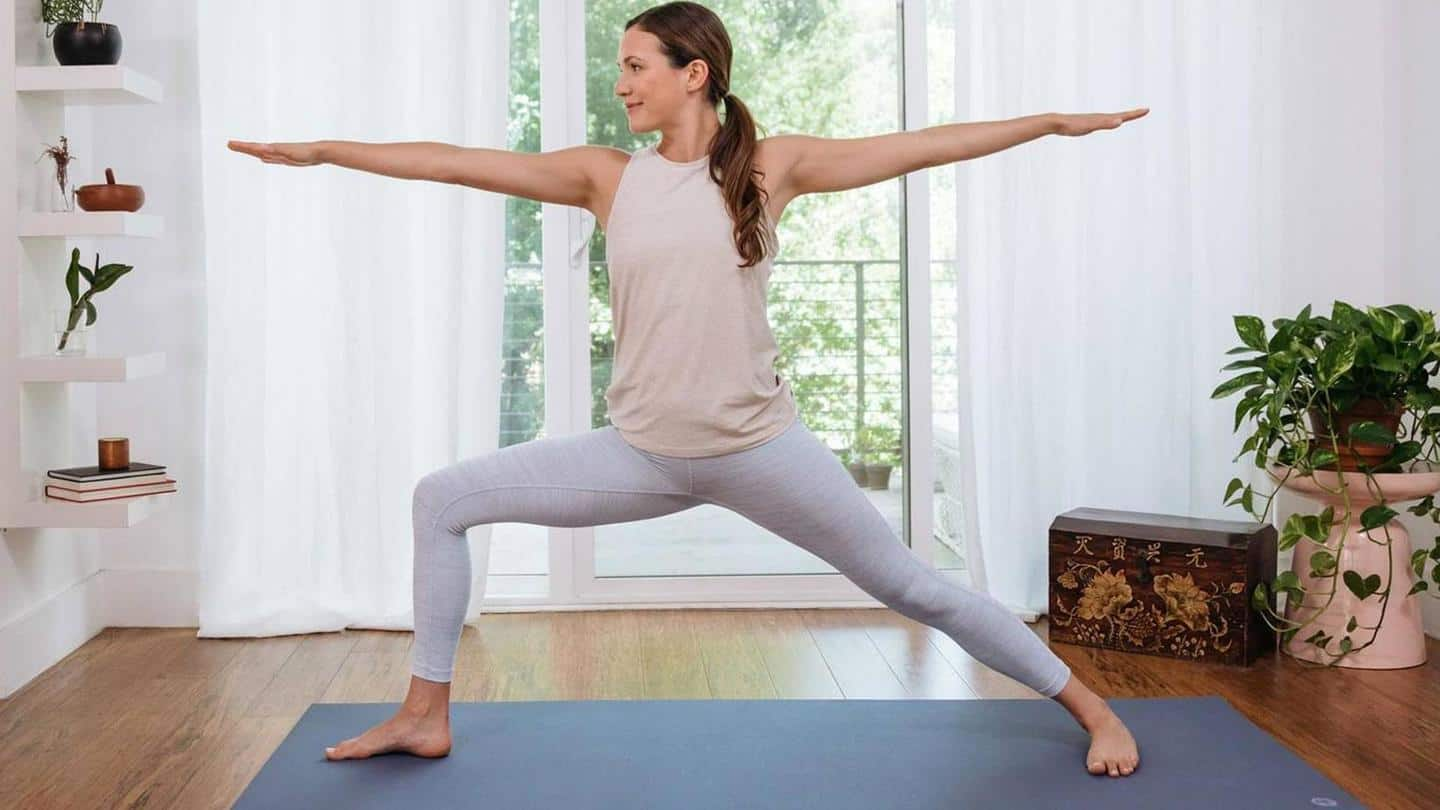 Yoga is a body and mind practice having deep roots in ancient India. Anyone can start yoga at any age, but many feel nervous doing it along with expert yogis in group sessions. For them, mobile apps that contain tutorials on how to get started on yoga at home can come in handy. Among many, these six are the best ones for Android users.
Insight Timer: 18mn users, offers yoga sessions for free
Insight Timer offers free yoga sessions and over 40,000+ guided meditations. It boasts over 18 million users and has about 9,000 teachers to guide you through every step of your yogic journey. All the yoga classes are free, to date, but students are encouraged to leave a donation after their sessions. What's more, the app is available for free download on Google PlayStore.
The Underbelly: Body-positive venture, designed by internationally recognized yoga teacher
Designed for studio-shy folks, The Underbelly is a yoga app by internationally recognized yoga teacher Jessamyn Stanley. It is specifically made to help people practice yoga while enjoying the comfort of their homes. The Underbelly is a body-positive venture and advocates the fact that you don't have to be of a certain size or attain a certain level of fitness to start practicing yoga.
Yogaia: Has live streaming sessions, encourages student-teacher interaction
Yogaia is an interactive yoga app where users can choose from about 100 live streaming lessons each week. The classes are customized such that only a certain number of students can enroll for each session, and thus ensuring that there is maximum interaction between the students and teacher while being hassle-free. The app also has a feature where users can download previous sessions.
Sarva Yoga: Has 25 different forms of yoga, mindfulness practices
Sarva Yoga app has 25 different forms of yoga and mindfulness practices that are specifically designed for weight loss, relaxation, and daily practice. The app offers customized programs such as Yoga for Therapy, Yoga for Back Pain, and Yoga for the Core, etc., and has multiple sessions to look forward to, every day, with each of them being conducted by an experienced instructor.
Daily Yoga: Offers over 500 asanas, 200 guided yoga classes
Daily Yoga offers over 500 asanas and 200 guided yoga classes that are designed by world-class yoga trainers. The app has sessions for beginners and advanced users and offers step-by-step instructions for any routine with three different intensity options to choose from. You can also get expert feedback on different routines and track your fitness levels from time-to-time on the app.
Glo: Allows users to curate classes according to their interests
The Glo app offers a host of different styles of yoga, pilates, and meditation sessions, and users provide rave reviews about the various sessions. Users can customize their practices according to their comfort and there are 16 styles for every level of practice. Classes range from basic beginner yoga classes to advanced sessions such as vinyasa and can be curated according to user convenience.