5 cool ways to drape a saree
5 cool ways to drape a saree
Mar 14, 2022, 06:07 pm
2 min read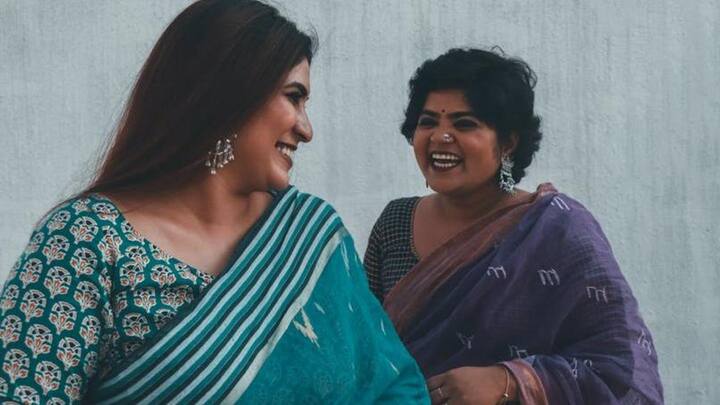 Indian women have a thing for saree--whether we know how to drape it well or not, we cannot help but be mesmerized watching someone walk by looking drop-dead gorgeous in a saree. Being an ageless stunner, a saree can be draped for a classic and royal look for any occasion. Up your draping game with these lesser-known styles.
Take a longer than usual pallu, put it over your left shoulder, and then take the end corner of the pallu to your right shoulder under the right arm and pin them in place. Now start tucking the saree as usual from the right, circle around and when you come to the starting point make 3-4 large pleats and adjust the pallu. Watch here.
Maharashtrian drape (Nauvari)
Divide the saree into two parts with lesser fabric on left. Then tie a knot at the front. Bring the left fabric under your left leg, tuck a portion at the back and pleat the rest, and tuck in front. Take the other fabric under your right leg; pleat the pallu. Make smaller pleats with the inner side of the pallu and tuck behind.
Tuck your saree from the right, take a full circle to reach the starting point. Grab the pallu end, pleat it and bring it over your right shoulder from the back. Now make pleats with the remaining fabric and tuck them in the front. Take the corner of the pallu and wrap it around and pin it near your stomach tightly.
Stretch your legs wide while draping this style. Tuck in a full circle beginning from the right and then fold the top part of the saree to a quarter of its length and tuck in going around the waist. Fold more every time from the starting point and tuck. The border will wrap around your legs in a swirl. Pleat the pallu and finish.
For this, wear a pair of tights. Take in the inner corner of your saree and pleat until you have almost reached half the length. Tuck the pleats in front, the rest of the fabric should come out from the left under the pleats. Tuck the saree till your spine and then pleat the rest into a pallu and put it over your shoulder.