Five simple breakfast options with recipes
Five simple breakfast options with recipes
Written by
Poornima Pandey
Mar 29, 2020, 03:07 pm
2 min read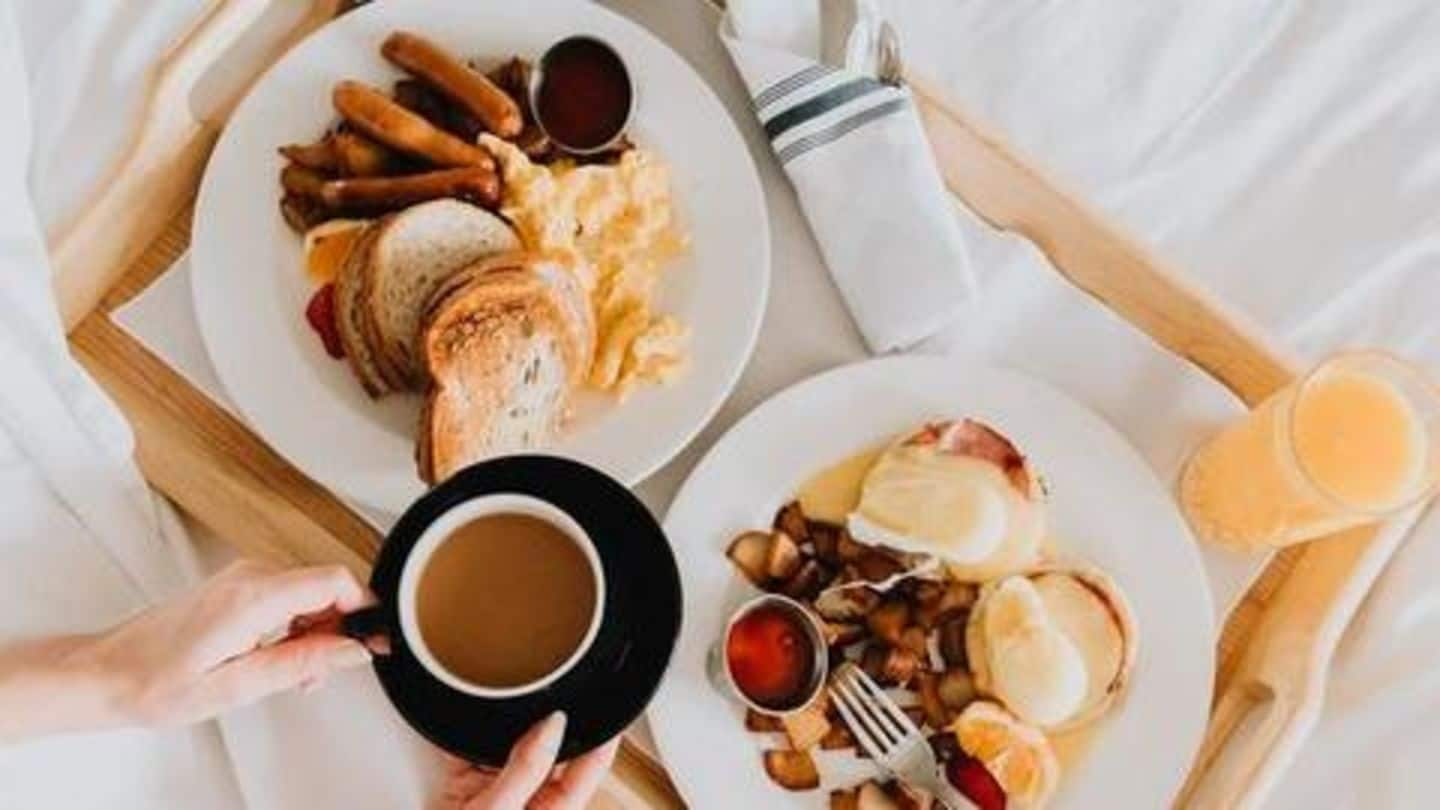 Breakfast is downright the most important meal of the day. So, for one, never skip it. Instead, make sure that it is nutritious and healthy. An ideal breakfast is one that has adequate nutrition, and keeps you full and energized until lunchtime. Here are some tasty and healthy breakfast options that you can prepare (without getting late for work).
Dalia or broken wheat is quite nutritious and easy to cook. Put one cup of dalia in a pressure cooker and pour water over it. Cover the lid of the cooker and let it cook for at least 15 minutes. Thereafter, add milk and sugar for sweet dalia. Or if you want your dalia to be piquant, add salt and spices to it.
This one is healthy, tasty and super quick to make. Firstly, beat an egg until it becomes frothy. Then, place a non-stick pan over the burner. After greasing it, pour the beaten egg, and add chopped onions, salt, and pepper. Then, place a bread slice over the froth and keep turning it so that it cooks well on both sides. Easy-peasy!
Potato sandwiches are as delightful as they are easy to prepare. Mash two small boiled potatoes, add finely chopped green chillies, chopped onions, cucumbers, red chilli powder, and salt to it. Add the stuffing into two slices of bread for one sandwich. Apply butter or ghee on a pan or a sandwich maker and cook well on both sides. Crispy sandwiches are ready!
Whisk 3/4 cup whole wheat flour, 3/4 cup all-purpose flour, 2 tablespoon sugar, 1/2 teaspoon ground cinnamon, 1 tablespoon baking powder, and 1/2 teaspoon fine salt, and set aside. Then, heat one-and-a-half cup milk. Use this milk and whisk along with 4 tablespoons of butter, 1 egg, and some vanilla extract. Finally, pour milk mixture into the flour mixture and cook pancakes. Serve hot.
For prepping this lip-smacking South Indian dish, you need a cupful of semolina, one chopped onion, 2 green chillies, 1/4 cup green peas, and 1 teaspoon mustard seeds. Start by taking a saucepan, pour 2 teaspoons of mustard oil, add mustard seeds, green chillies, onions, and peas. Next, add semolina, saute it well and add 1/2 cup water. Let it cook for 5 minutes.