Five super cool summer drinks you should try
Five super cool summer drinks you should try
Written by
Poornima Pandey
Apr 06, 2020, 12:05 am
2 min read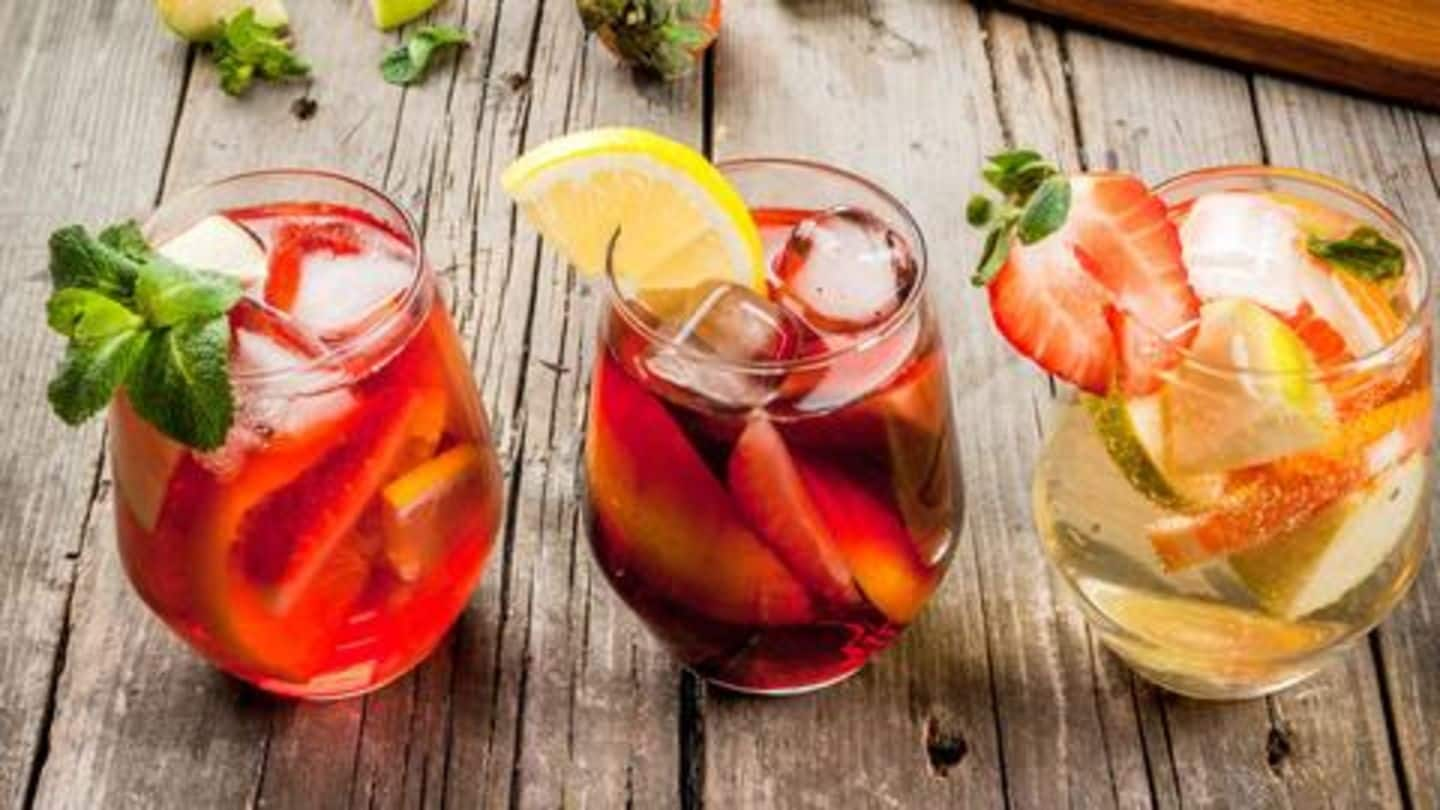 The heat of the harsh summer sun can sip away the glucose from our body, leaving us devoid of energy and strength. To beat the heat, we must ensure that we are properly hydrated, at all times. Further, staying hydrated also keeps your glucose levels up. Here are five cool and hydrating summer drinks to keep you going this summer season.
This traditional drink from Punjab is a must-have summer cooler for one and all. Made with an amazing blend of yogurt, water, dry fruits, and spices or sugar, lassi surely is a treat for your taste buds. You can also try out a variety of different flavors such as mango lassi, rose lassi, banana lassi, mint lassi, among others.
Aloe vera juice is made out of jelly extracts from the leaves of aloe vera plants. It is one of the most refreshing drinks that nature has to offer us. Apart from the great taste, it has a lot of health benefits associated with it. It keeps your body hydrated, improves your liver health, helps relieve constipation, and clears your skin.
How about a drink with perfect blend of fresh lemon extracts, some mint leaves and chilled soda? Sounds like a perfect way to calm your thirst on a hot summer day. Plus, it is amazingly delicious. This magic portion is called the Virgin Mojito, and is relished by people across the globe. Refreshing and hydrating, it makes summers bearable.
Who doesn't love mangoes? In fact, a lot of us eagerly wait for that time of the year when the king of fruits finally makes its way to the markets. Mango milkshake is an easy drink to prepare and a great way to satisfy your taste buds. What's more, it is an excellent source of essential vitamins and minerals.
Cool and refreshing thandai is the go-to summer drink in many parts of the country. You can easily prepare thandai right at the comfort of your home using milk, a handful of dry nuts, rose petal paste, black peppercorn, fennel seeds, mixed melon seeds, and some spices. Always serve thandai icy-chilled and your guests would not be disappointed. Stay healthy!