Vegan dogs: Five food options for a healthy lifestyle
Vegan dogs: Five food options for a healthy lifestyle
Written by
Samriddhi Srivastava
Feb 29, 2020, 12:05 am
2 min read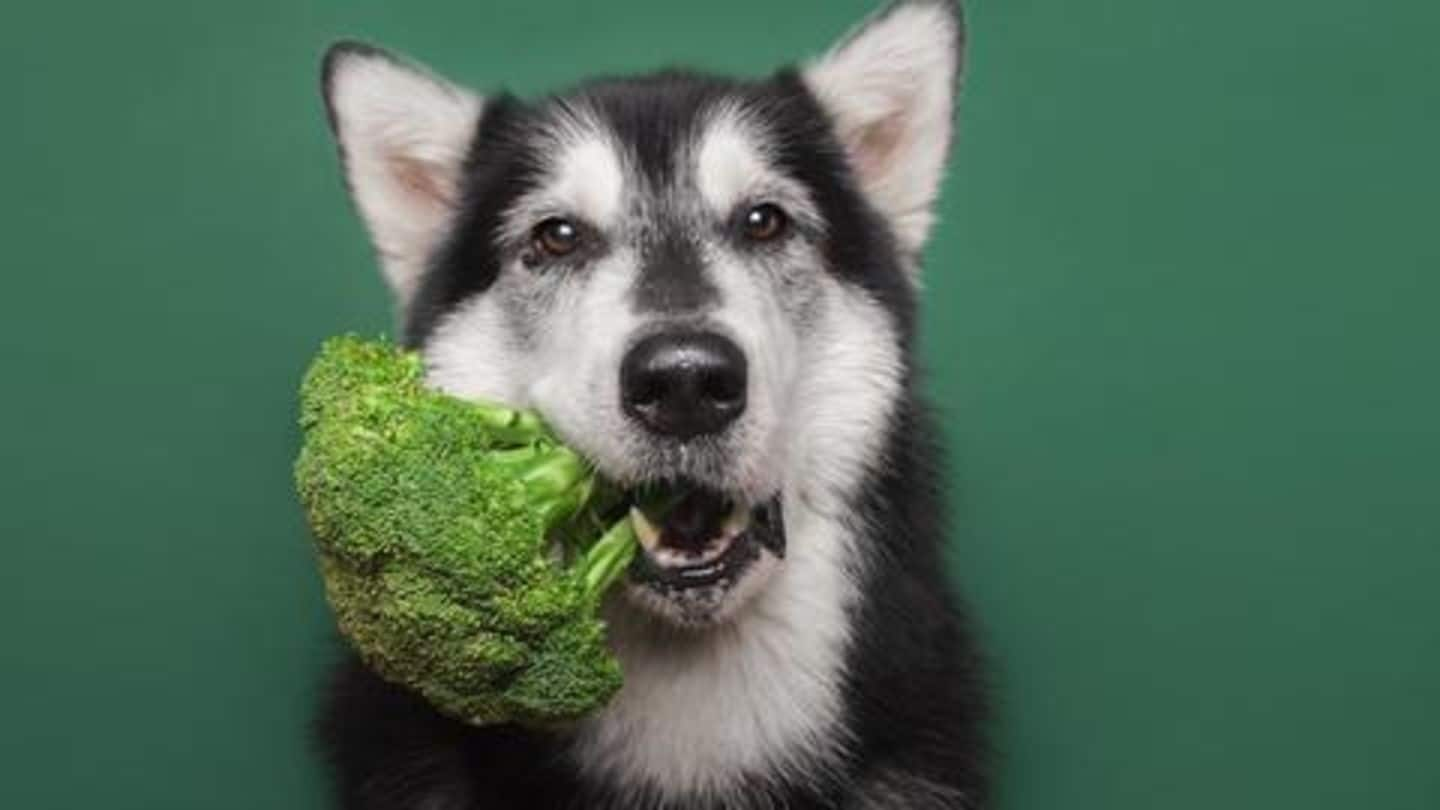 There exists a lot of debate and confusion about whether dogs can or cannot go vegan. Well, technically speaking, dogs can be vegans. In fact, they can manage pretty well on a plant-based diet. But there are certain considerations you need to be mindful of. If you have a vegan doggy, here are five healthy food items you can give it.
With copious amounts of copper, Vitamins C and K, and dietary fiber, pears are a great snacking option for your four-legged pal. A regular consumption of pears can reduce risk of strokes in your dog by as much as 50%. Just make sure to cut the fruit into bite-size chunks and remove the seeds before feeding it to your doggy.
Green beans are one of the healthiest picks for your furry buddies. We say so because they are loaded with the goodness of omega-3 fatty acids, essential vitamins and minerals, that are significant for your pooch's good health. Plus, green beans are high in fiber and low on calorie-content. Chop and steam them with no or little salt, before offering them to your doggy.
Yes, your doggy loves strawberries as much as you do. Apart from offering that yummy taste, strawberries are rich in fiber, magnesium, potassium, iodine, and folic acid. The juicy fruit also supplies plenty of omega-3 fatty acids, and Vitamins B1, B6, C, K, which are all necessary for a dog's development. Just make sure to wash strawberries thoroughly before offering them to your pooch.
Although mushrooms are not vegetables but a form of fungus, they still come under the umbrella of vegan food items. While button mushrooms are mostly fine for dogs, don't feed any type of mushroom to your pooch before consulting your vet. However, in case your doggy doesn't like its taste, drop the idea already.
Chewing on carrots will make your dog strong and active. That apart, this orange-red veggie makes your doggy's teeth super strong. High in fiber content and low on calories, carrots are great for your pooch's digestive health. They are rich in Vitamin A, and contain decent amounts of biotin, Vitamin K, potassium, and Vitamin B6.