Here's how you can do hair spa at home
Here's how you can do hair spa at home
Written by
Poornima Pandey
(Sourced from PTI)
Mar 30, 2020, 05:04 pm
2 min read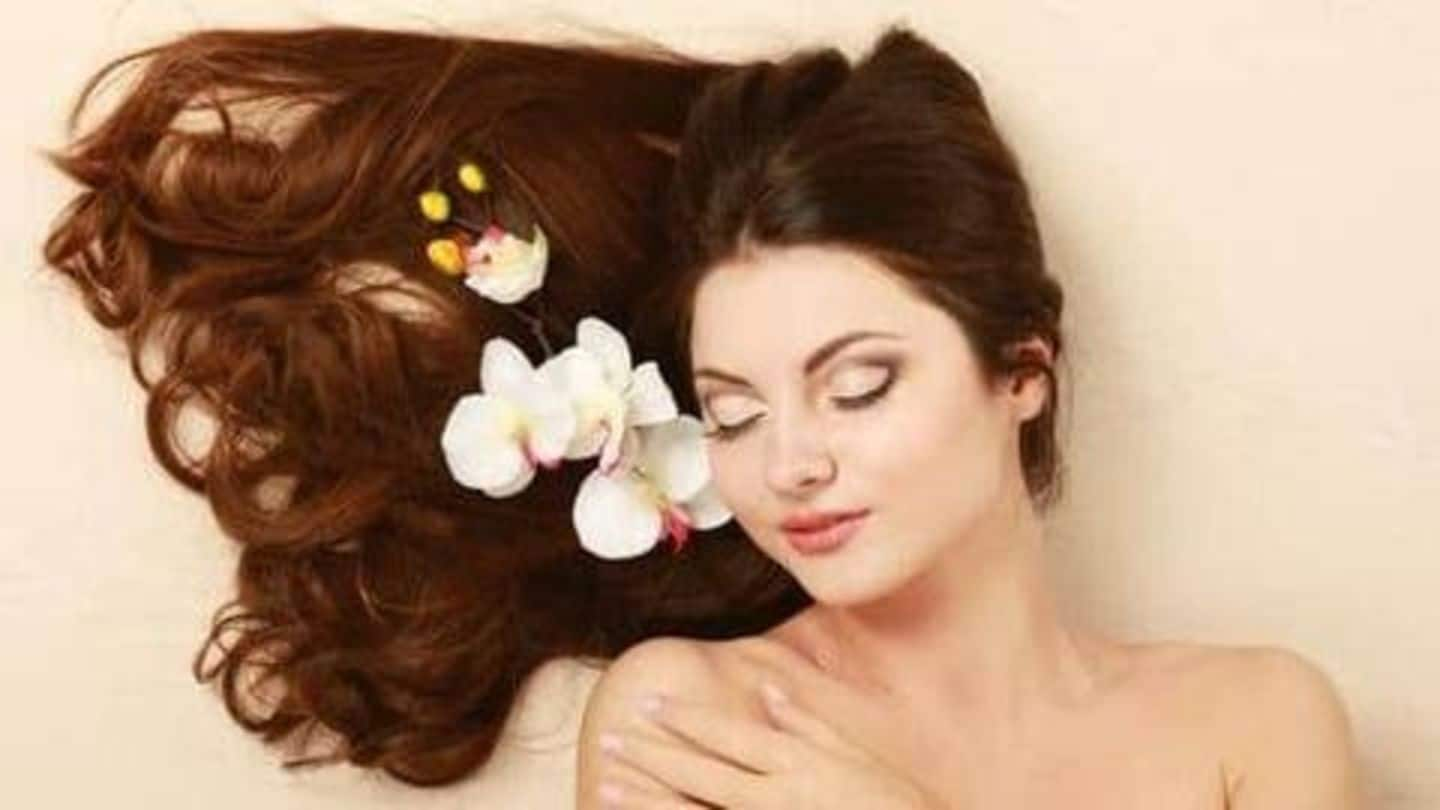 Our hair is exposed to dirt, impurities, pollution and sunlight. Not only that, we often go for heat treatments to style them. Hence, a hair spa treatment at least twice every month is a must. But don't worry, you don't have to rush to expensive salons, as you can do a hair spa right at the comfort of your home. Here's how.
First off, detangle your hair using a wide-toothed comb. After that, prepare a mixture using castor oil, coconut oil, and Vitamin E capsules. Warm up this mix. Apply it on your scalp and massage well so that the oils penetrate into the hair roots. Castor oil improves blood circulation at scalp, Vitamin E works as an antioxidant, while the coconut oil nourishes the scalp.
Make your own DIY hair mask
Next, prepare a nutritious hair mask using natural ingredients. For preparing the hair mask, you will need one banana, honey, aloe vera gel, yogurt and your regular conditioner. Make a paste of the banana using a blender. Then, add aloe vera gel, yogurt and honey to it. Apply the mask carefully on the length of your hair and tie them.
Steaming is an important part of the hair spa process. After applying the hair mask, you need to steam your hair well. For this, dip a towel into hot water and wrap it around your hair. Repeat this 5-8 times for at least 10 minutes. Steaming your hair improves the blood circulation, and hydrates the scalp, thus promoting hair growth.
After steaming, leave the hair covered for 30 minutes. Then, wash them. For this, wet your hair with warm water and apply your regular shampoo. Massage the scalp and wash off with cool water, and you are done. Note: Do not use a conditioner after this process as the chemical present in the conditioner can ruin the whole process.