How to make cheesy chilli garlic bread popcorn
How to make cheesy chilli garlic bread popcorn
Written by
Poornima Pandey
Jul 18, 2020, 02:45 am
2 min read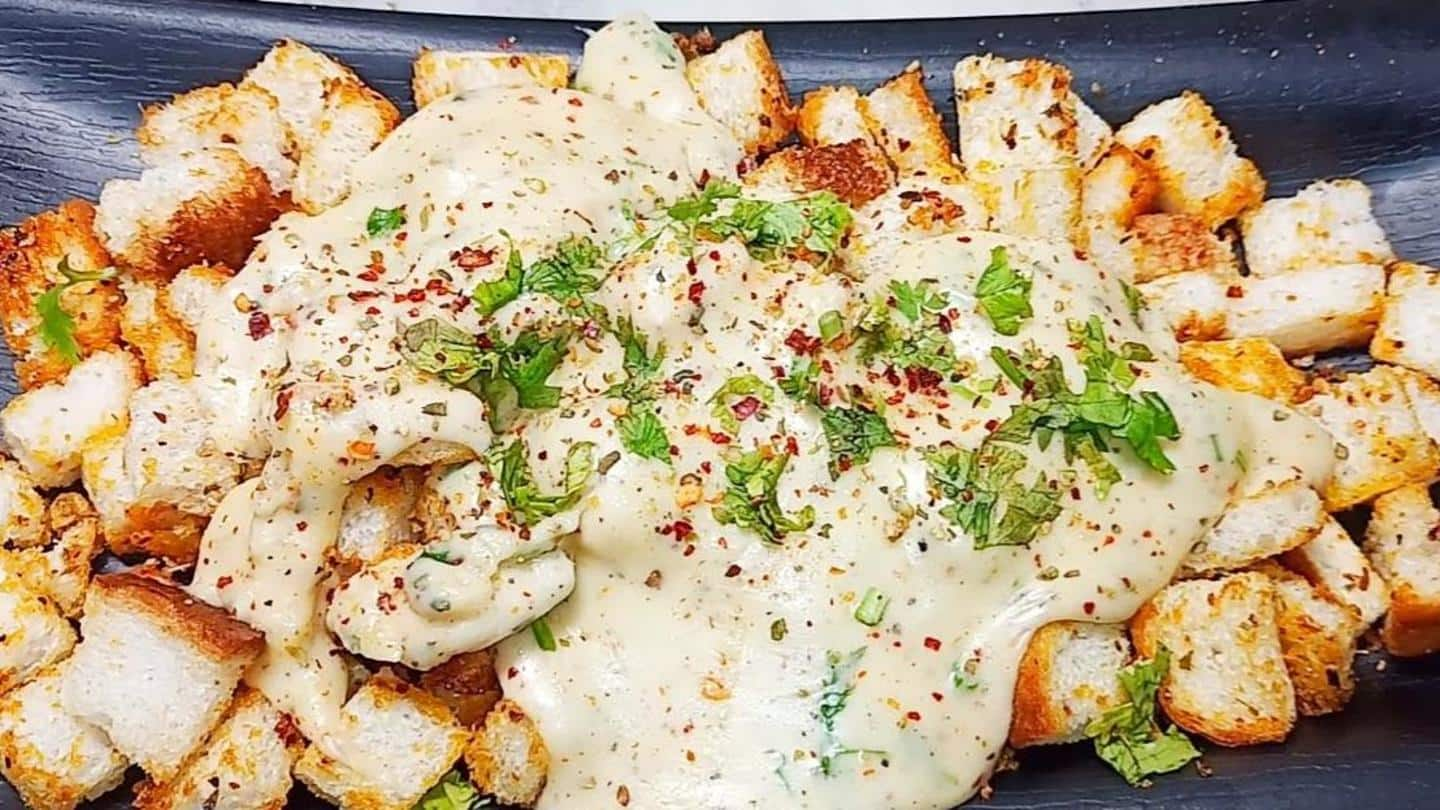 Everyone loves garlic bread! Not only is it lip-smacking, it also goes well with a variety of food items, as a side snack. In case you are planning to cook some at home, we have a little experiment to suggest. And, that is to fuse delicious chilli garlic bread with the world's all-time favorite movie partner, popcorn. Here's a simple recipe for it.
To bake fresh and tasty bread at home, take two cups of wheat or corn flour in a bowl. Add 1 cup water and 7 grams of dry yeast to it. Then, add some salt, sugar, and a bit of butter. Knead the mixture until it turns into a soft and stretchy dough. Post that, bake it for about 15 minutes at 195°F.
To prepare garlic bread popcorn, you need to cut a bread slice into small cubes. Then, dry roast these bread cubes in a non-stick pan over medium flame until they turn crispy and crunchy. Meanwhile, heat some butter in a pan. Add to it some chopped garlic cloves, followed by oregano and chilli flakes. Lastly, add the roasted bread cubes and mix everything well.
Preparing delicious cheesy dip
Next, you need to prepare cheese dip to serve alongside the garlic bread popcorn. To cook the delicious cheesy dip, heat some butter in a pan, add to it 1 tablespoon of all-purpose flour, followed by some milk. Stir and mix well. Next, add oregano, chilli flakes, black pepper, salt and 2 cheese slices into the mixture. Cook for 5 minutes.
Once the cheesy dip is prepared, leave it aside for a while to let it cool down. Then, add some roasted garlic bread popcorn in a large bowl. Pour in the cheesy sauce over it. Mix well. Finally, garnish it with some oregano, chilli flakes and coriander. Sit back and enjoy a movie with this delicious snack!