5 must-visit zoological parks in India
5 must-visit zoological parks in India
Apr 01, 2022, 06:26 pm
2 min read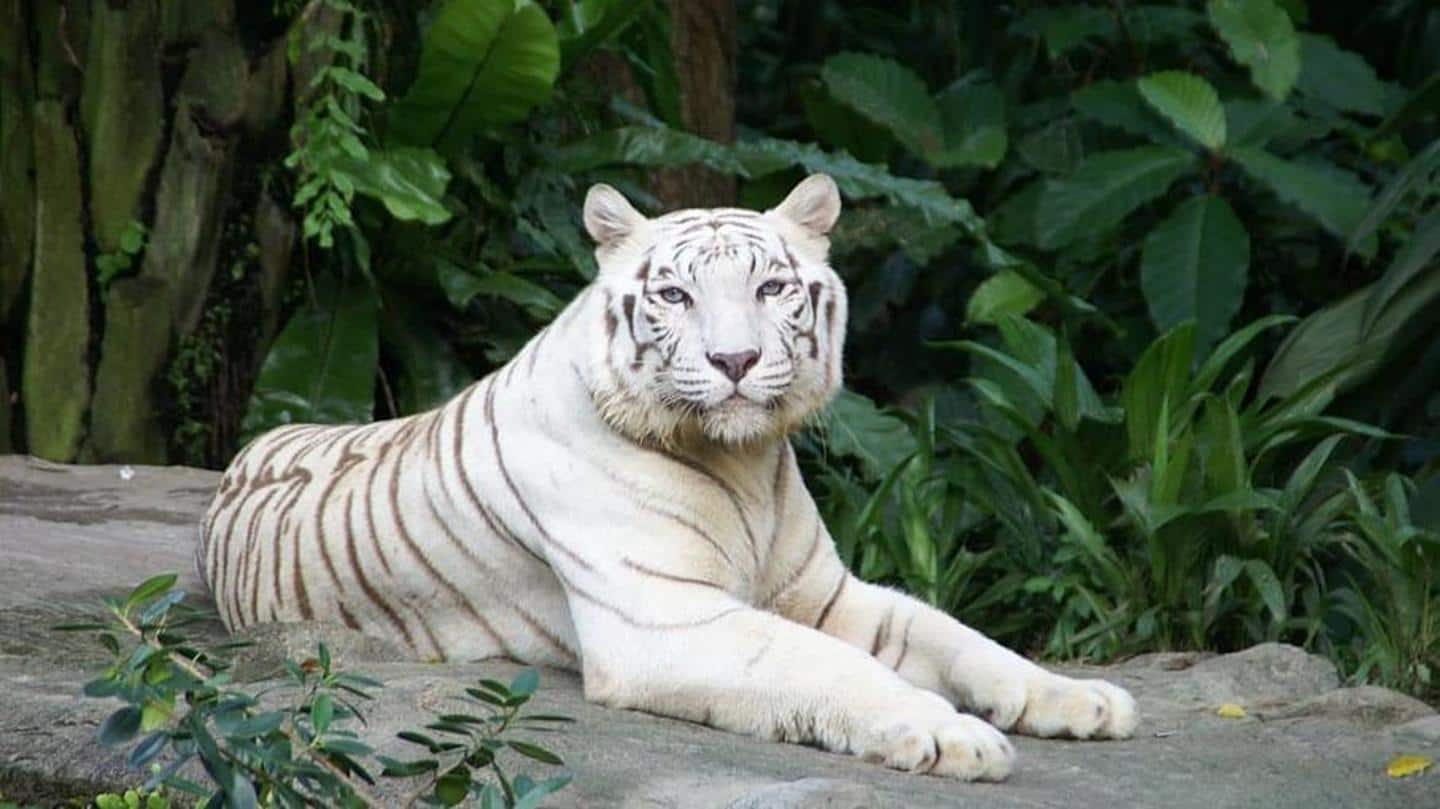 Growing up we used to be so curious about zoo visits. Whether we went to the zoo on a school trip or with our families on a picnic, it was always a joyous experience. Back in the day with no internet, most of us went awestruck seeing a tiger, lion, or hippopotamus for the first time! Here's a list of must-visit zoos in India.
Operational since 1876, the Zoological Garden in Alipore, Kolkata, is India's oldest officially specified zoo. This zoological park is perhaps well known for housing Aldabra giant tortoise Adwaita who lived for 250 years. One of the most visited tourist destinations in Kolkata, the zoo is home to the royal Bengal tiger, jaguar, African lion, Asiatic lion, Indian elephant, hippopotamus, reticulated giraffe, emu, etc.
Arignar Anna Zoological Park, Chennai
Also known as Vandalur Zoo, the Arignar Anna Zoo is home to 2,553 species of flora and fauna. There are a whopping 1,500 wild species in this zoo's 160 enclosures, including 46 endangered species. The park aims to be a storehouse of Tamil Nadu's fauna. It is the second wildlife sanctuary in the state after Mudumalai National Park.
GB Pant High Altitude Zoo, Nainital
Established in 1984, the zoo opened to visitors on June 1, 1995. The National Zoo was home to India's only Siberian tiger from 2001 until its death in November 2011. The zoo is situated at an elevation of 2,100 meters and is spread over 4.6 hectares of land. Some attractions here would be Tibetan Wolf, Silver Pheasant, Steppe Eagle, and Himalayan Black Bear.
Nandankanan Zoological Park, Bhubaneswar
This zoo-cum-botanical garden was established in 1960 but opened to the public in 1979. In 2009, it became the first Indian zoo to join the World Association of Zoos and Aquariums (WAZA). A part of the botanical garden here has been declared a sanctuary. Nandankanan which literally means "The Garden of Heaven," is also the first zoo in India with a white tiger safari.
National Zoological Park, New Delhi
Also known as Delhi Zoo, the National Zoological Park houses about 1,350 animals, representing almost 130 species of birds and animals from all over the world. Visitors can travel around on foot or rent out a battery-operated vehicle at the zoo. Some special attractions include the White Tiger, African elephants, Gaur, Jaguar, Rhinoceros, etc. Visitors are not allowed to bring food inside the zoo.