Chaitra Navratri 2022: Significance, date, and celebrations
Chaitra Navratri 2022: Significance, date, and celebrations
Mar 30, 2022, 12:53 pm
2 min read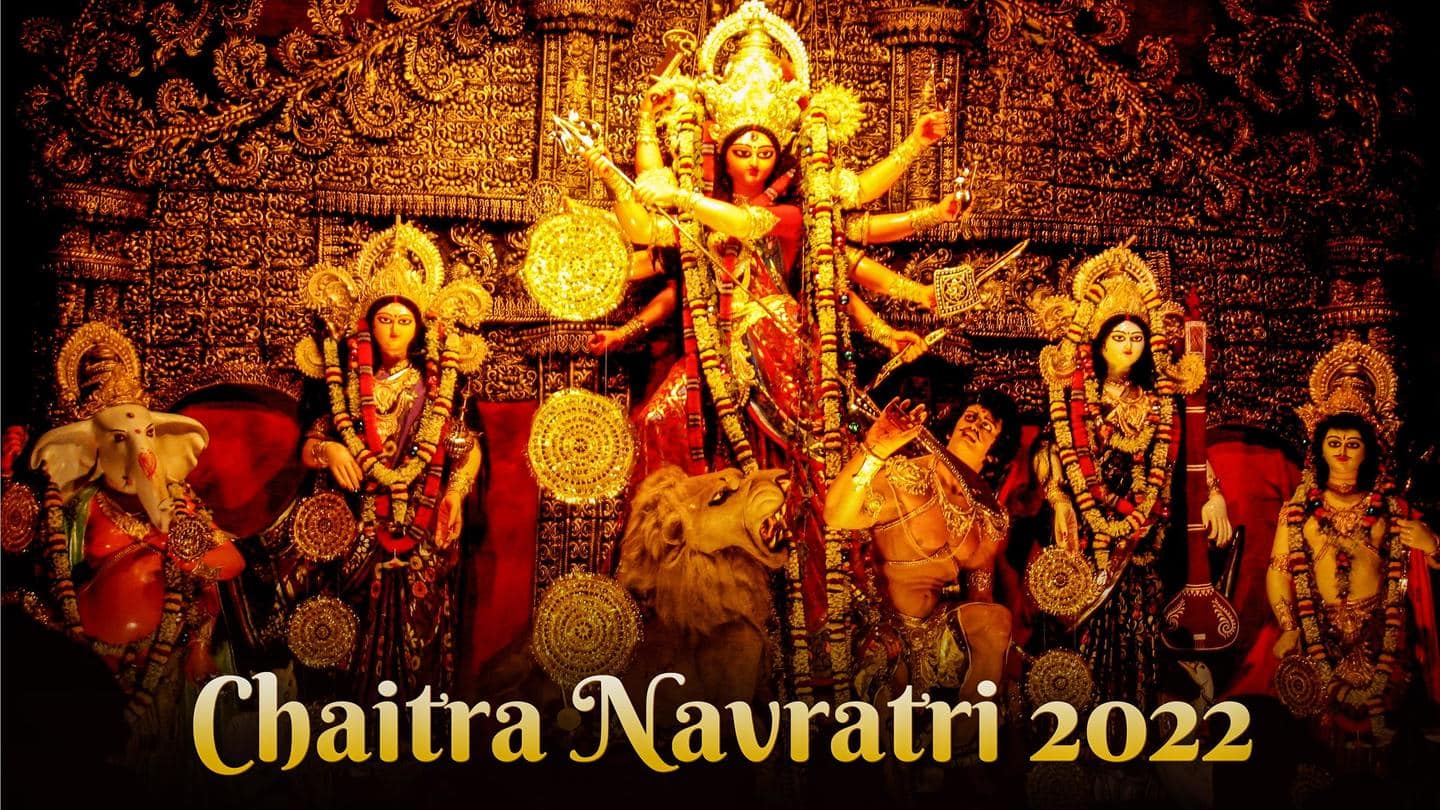 It's that time of the year when religious fervor shrouds us for over nine days. Chaitra Navratri is here and is marked in the auspicious month of Chaitra during March or April. This year, the nine-day festival will start on April 2 and end on April 11. The day of Ashtami, falling on April 9, 2022, is considered the most significant day of Navratri.
The dates are:- April 2 (Day 1) - Pratipada April 3 (Day 2) - Dwitiya April 4 (Day 3) - Tritiya April 5 (Day 4) - Chaturthi April 6 (Day 5) - Panchami April 7 (Day 6) - Shashti April 8 (Day 7) - Saptami April 9 (Day 8) - Ashtami April 10 (Day 9) - Navami April 11 (Day 10) - Dashami
The sacred occasion of Chaitra Navratri is observed to celebrate the nine different avatars of Goddess Durga through the nine days of the festival. It celebrates the triumph of good over evil. The day also marks the time when the world came into existence. Devotees observe a fast for either eight or nine days, recite the Durga Chalisa, listen to bhajans, and organize kirtans.
Goddesses worshipped during these days
The nine different goddesses who are worshipped during these nine auspicious days are:- Day 1 - Shailaputri Puja Day 2 - Brahmacharini Puja Day 3 - Chandraghanta Puja Day 4 - Kushmanda Puja Day 5 - Skandamata Puja Day 6 - Katyayani Puja Day 7 - Kalratri Puja Day 8 - Mahagauri Puja Day 9 - Siddhidatri Puja and Ram Navami
If you are celebrating Chaitra Navratri this year, start with the significant ritual of Kalash Sthapana on the first day of Navratri while Pratipada is still there. Remember to light an akhanda deepak till Dashami and read the Durga Saptashati and Durga Chalisa. Offer red flowers to the Goddess. Avoid onion and garlic, tamasic food, non-vegetarian food, and alcohol.