Plant-based vitamins and minerals: Benefits and uses
Plant-based vitamins and minerals: Benefits and uses
Apr 08, 2021, 11:14 am
3 min read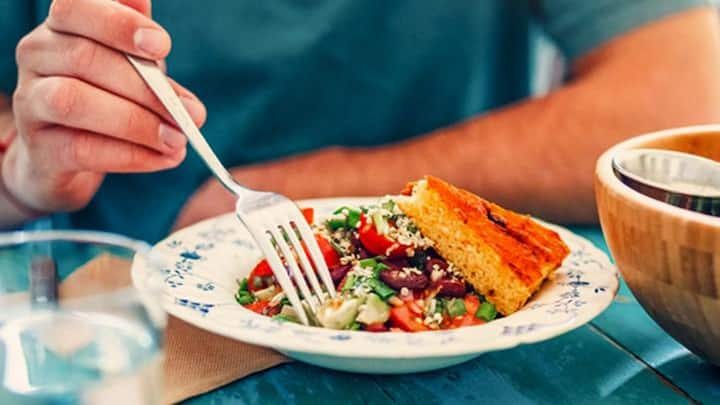 Plant-based nutrition has been growing in popularity, as people understand the multitude of health benefits like better absorption, digestion, etc. offered by it. This has also given rise to increased adoption of essential vitamins and minerals that are completely plant-based. Simply put, plant-based vitamins and minerals are nutrients that have been extracted from plants. Here's all you need to know about them.
What are the benefits of plant-based vitamins/minerals?
According to studies, the vitamins and minerals that are derived from healthy whole foods like plants offer a greater benefit than regular or synthetic supplements. Further, the size of such plant-based vitamins and minerals is smaller. Hence, they are more easily absorbed by the body. Moreover, plant-based vitamins also have a lower toxicity risk as compared to synthetic vitamins.
What are the benefits of plant-based vitamins/minerals?
Most vitamins that you see in the market today contain additional coloring, sweeteners, etc. that can be harmful to the body in the long run. Plant-based vitamins, on the other hand, are usually free from additional coloring, artificial sweeteners, or preservatives, and can be digested easily. The best part? Everyone including vegans and vegetarians can take them without thinking twice.
How to include plant-based vitamins/minerals in your diet?
To include more plant-based vitamins and minerals in your diet: 1) Make your meals rich in vegetables as they are filled with vital vitamins like A and K and minerals like potassium. 2) Choose whole grains instead of refined ones. 3) Get your dose of Omega-3 from chia seeds, flax seeds, melon seeds, etc. 4) Top it up with 100% clean and plant-based supplements.
Go for natural supplements to nourish the body
Even though fruits and vegetables are loaded with macro-nutrients and micro-nutrients, our diet sometimes fails to fulfill their daily required quantities. So, for a healthier body, it becomes important to nourish the body with natural supplements.
Meet your plant-based nutrient needs with OZiva
OZiva combines modern-day science with the goodness of Ayurveda. They provide plant-based vitamins and minerals that include Vitamin C, Vitamin D, zinc, etc. Their supplements are vegan-friendly and free from sugar, toxins, sweeteners. For instance, vegetarians and vegans do not get enough of Omega-3 from their diet alone. Hence, a vegan-friendly supplement like OZiva Plant-Based Omega Multi can help support heart and bone health.
OZiva certified 100% clean by Clean Label Project
OZiva is also the first brand in India to be certified 100% clean by the Clean Label Project (CLP) which means their products are free from contaminants. They can hence be consumed for longer periods of time. So, choose plant-based nutrition for a healthier you!