Five best places to spot tigers in India
Five best places to spot tigers in India
Nov 26, 2019, 12:26 pm
3 min read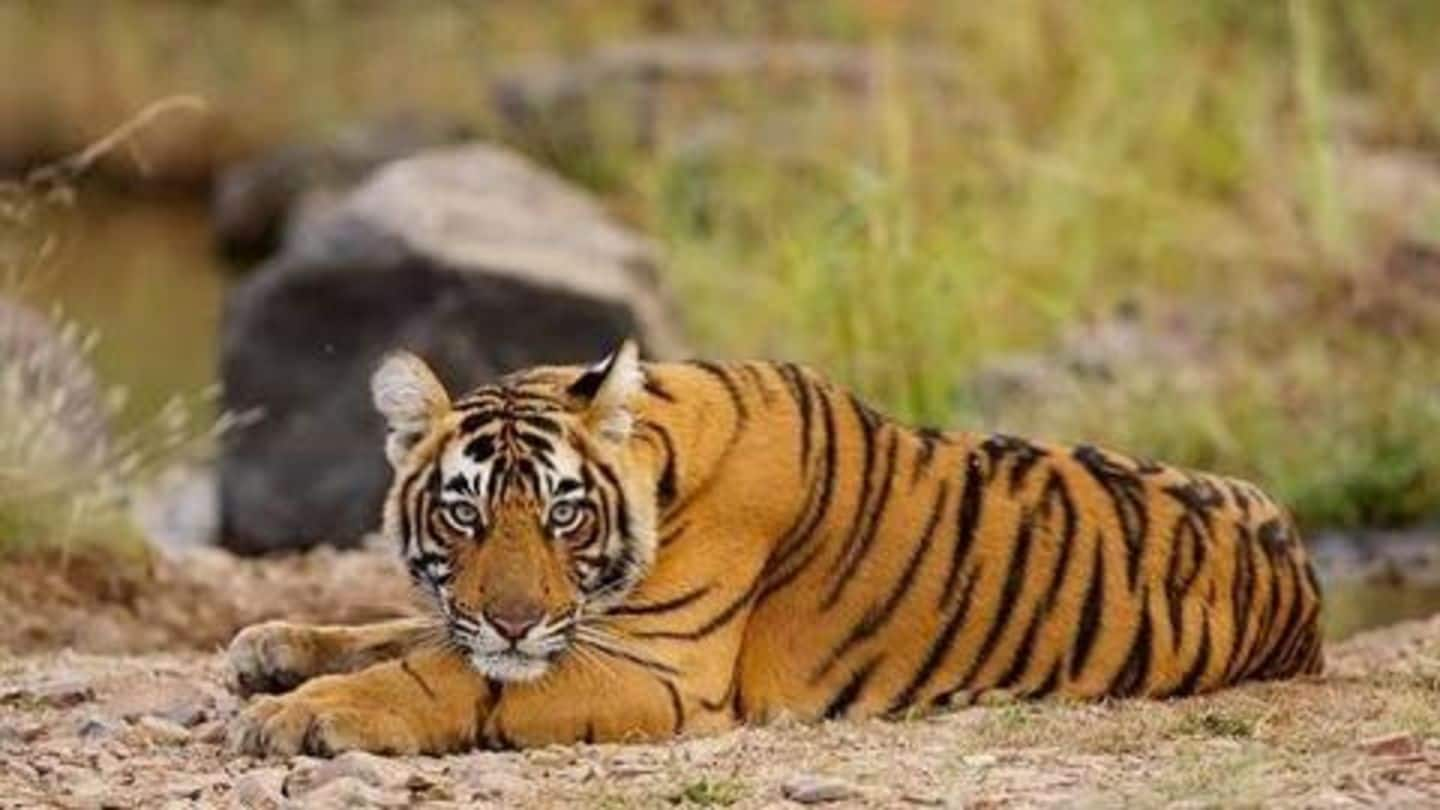 Boasting of majestic black stripes, sturdy built, and quiet-yet-fearsome eyes, tigers are really a work of wonder. And, what would be a better place to witness these beautiful creatures than the Indian soil, which has nearly half the world's wild tiger population? The country has 1,400 big cats spread over more than 40 national parks. Here are best places to spot tigers in India.
Bandhavgarh National Park, Madhya Pradesh
The Bandhavgarh National Park in Madhya Pradesh, spread over an area of 100 square kilometers is home to more than 50 tigers, which is the highest concentration of these big cats in the region. Apart from tigers, other sought-after animals there are chital deer, sambar deer, barking deer, wild boar, nilgai antelope, four-horned antelope, Indian Bison, wild dog, leopard, blue bull, Indian fox etc.
Kanha National Park, Madhya Pradesh
Experience the picturesque setting featured in Rudyard Kipling's classic novel- 'The Jungle Book' at Kanha National Park in Madhya Pradesh. It offers large open meadows and amazingly high chances of spotting tigers. Apart from tiger sighting safaris, the park is known for its barasinghas, chital, gaur, three-striped palm squirrel, common langur, jackal, and other animals. The best time to spot tigers there is April-June.
Ranthambore National Park, Rajasthan
At 1,334 square kilometers, the Ranthambore National Park in Rajasthan is one of the largest national parks in the country. It is considered a delight for wildlife photographers, perhaps because of its collection of majestic tigers. When you're not busy taking a jeep safari to spot tigers there, look out for leopards, jungle cats, sloth bears, hyenas, Indian foxes, jackals, crocodiles, among other animals.
Jim Corbett National Park, Uttarakhand
Drawing inspiration for its name from the world-renowned Tiger hunter, Jim Corbett was the first ever national park to be established in India in 1936. Based in the Nainital district of Uttarakhand and spread over a sprawling area of 500 square kilometers, it is best known for its spectacular, striped tigers. The park is also home to wild elephants, sloth bears, langurs, peacocks, gharials.
Pench Tiger Reserve (and other honorable mentions)
Pench Tiger Reserve: Straddling across two states- Madhya Pradesh and Maharashtra, the Pench Tiger Reserve, featuring deciduous forests, large meadows, and lakes, is a hidden gem to spot tigers and many other mammals. Other honorable mentions: Satpura National Park, Tadoba- Andhari Tiger Reserve, Sundarbans National Park, Nagarhole National Park, Manas National Park, Kaziranga National Park, and Periyar National Park are other top tiger-spotting areas.