Love art? Here are five best destinations you should visit
Love art? Here are five best destinations you should visit
Sep 16, 2019, 04:06 pm
3 min read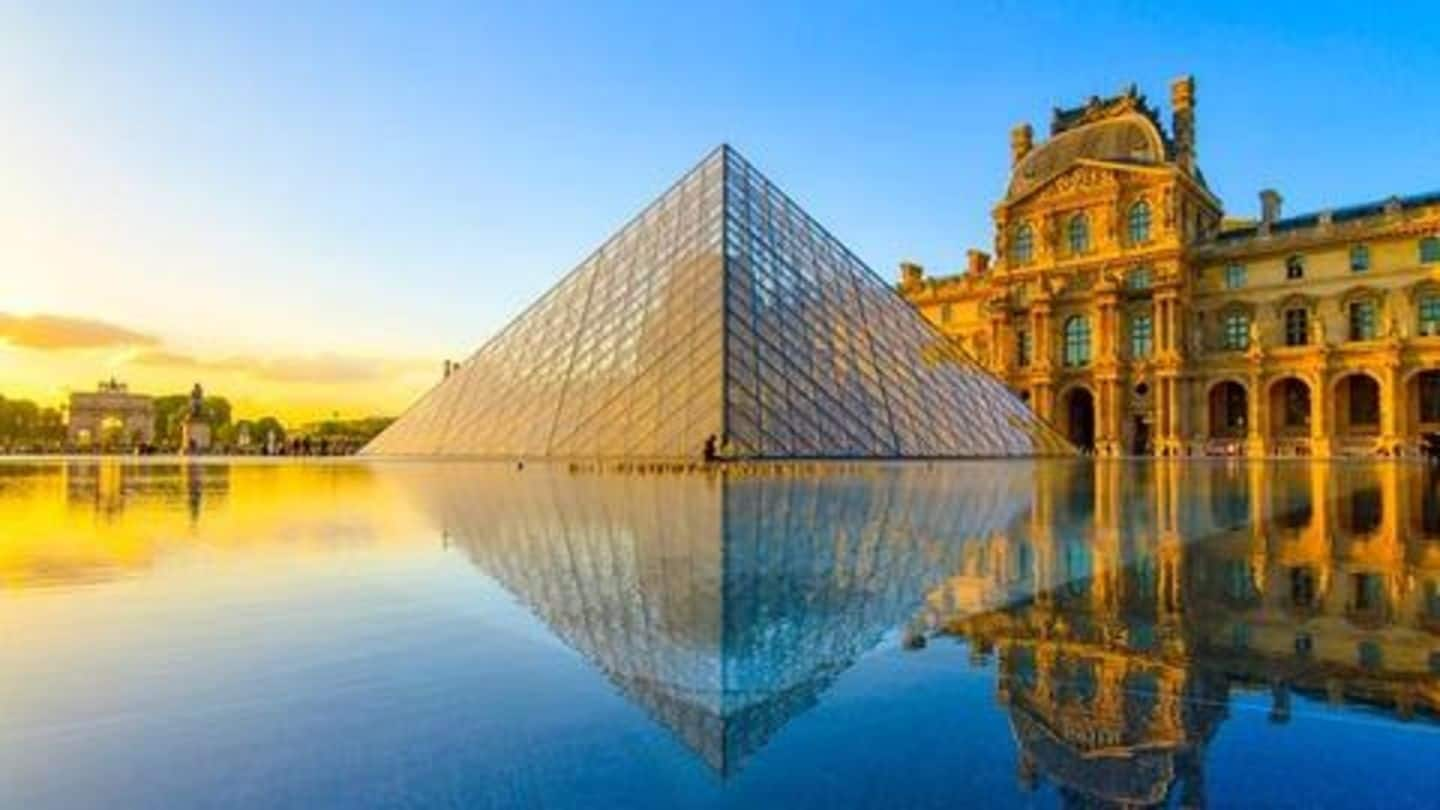 Art is the essence of a city, its people, history, and culture. And it is present in more ways than one could imagine. In case you are a lover of architecture, sculptures, or any other forms of art for that matter, you are already in our good books. We suggest you to take a tour of these best artsy places in the world.
New York City, USA: The art capital of the world
Boasting of a uniquely rich and diverse art scene, America's Big Apple is considered as the art capital of the world, not for no reason. With art galleries, including big names such as The Metropolitan Museum of Art, the Museum of Modern Art (MoMA), Guggenheim, and the Whitney Museum- NYC wouldn't disappoint an art admirer. What's more? NYC's iconic street art is inexplicably amazing.
Paris, France: Eiffel tower, Mona Lisa and more
As if the architectural beauty of the French capital wasn't enough for its tourists, the city is home to some of the world's most magnificent museums and galleries, making it the go-to city for all the romantics. The most popular destination is obviously the Louvre, housing the one-and-only Mona Lisa. Furthermore, Museum Orsay on the Left Bank, has some breathtaking sculptures, paintings, and more.
Cape Town: A hotspot of cutting-edge African modern art
South Africa's legislative capital, Cape Town is not only known for its stunning landscapes, but also its impressive collection of African art, that has grown manifolds over the past couple of decades. Opened in 2017, the nine-floor Zeitz Museum of Contemporary Art Africa, showcasing some of best African art, should not be missed. Also check out the Woodstock neighborhood for some awe-inspiring graffiti walls.
Florence, Italy: The birthplace of Renaissance art
Bashing all notions about its size, Florence in Italy's Tuscany is the birthplace of Renaissance art. One can witness artworks of greats like Da Vinci, Michelangelo, Titian and Giotto, throughout the city, in chapels, churches, and more. Do visit the Uffizi and Accademia galleries, for glimpses of The Birth of Venus and The Annunciation, Michelangelo's giant figure of David, and Brunelleschi's fifteenth-century cathedral dome.
Barcelona, Spain: One of the world's best Picasso collections
Barcelona is known the world over for its unique art and architecture scene. To marvel at the modernist landmarks built by Gaudi- go check out sites such as Casa Batllo, La Pedrera, and the Sagrada Família. Also, pay a visit to the city's many museums. These include the Museu Picasso, boasting of one of the best Pablo Picasso collections in the world.