Five countries to explore, if you want to travel solo
Five countries to explore, if you want to travel solo
Aug 05, 2019, 04:38 pm
3 min read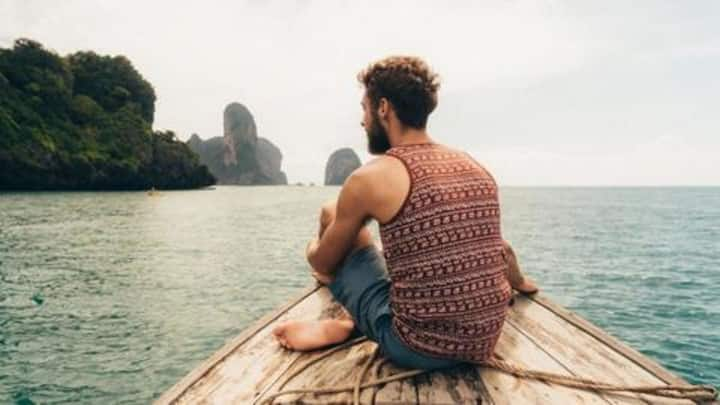 Whether your friends are too busy to join you or you want to cut your social life for a while to seek inner peace, solo travel is never a bad idea. In fact, traveling alone can be one of the most enriching experiences you will have in life. So, pack your bags fast - here are five of the best countries for solo travel.
Norway: Time to tick-off Northern Lights from your bucket list
Courtesy midnight sun, pleasant weather, and a plethora of outdoor activities and attractions, Norway might be the best place to go in summer for a solo adventure. In the capital city of Oslo, you can explore the many museums, restaurants and parks. What's more? By heading to Norway, you will get the opportunity to tick off the spectacular Northern Lights from your bucket list.
New Zealand: One of world's safest, a treat for backpackers
One of the safest countries around the world, New Zealand is a treat for backpackers to travel solo and meet fellow travelers. Given the country's unending natural beauty, adventure is the favorite among tourists. You could take a cruise, or go hiking, or try trekking, as you please. When you wish to slow down, plan a day-trip to Waiheke Island for amazing wine tours.
Ireland: Think breathtaking views and friendly locals
In the Irish capital city of Dublin, you can take a literary walking tour of the UNESCO City of Literature, browse Grafton Street's busy shops, or simply relax in the Guinness Storehouse with a pint of the world-famous stout. However, if city life is not on your mind, catch a ferry to the Aran Islands to explore its breathtaking archaeological sites and medieval forts.
Spain: A bit of everything for all sorts of travelers
From stunning beaches to lip smacking food, art museums to amazing architecture, and nightlife to adventure outings, Spain offers a bit of everything to please all sorts of travelers. During your time in Barcelona, make sure to visit the Park Guell, Picasso Museum, and La Boqueria. For beach lovers, Ocata Beach near Barca and Socorro Beach in Tenerife are some of the best options.
Japan: Tokyo and Kyoto are a must-visit
Japan, a great mix of history and culture as well as marvels of modern-day architecture and technology, is another popular pick for solo goers. When in Tokyo, shop in the luxurious Ginza neighborhood, witness the world's tallest tower, and visit the Senso-ji Temple. When done with the hustle and bustle, take a bullet train ride to Kyoto to see its various shrines and gardens.
Here are some other honorable mentions
Apart from these options, some other top destinations around the world for solo travelers are Switzerland, Denmark, Iceland, Netherlands, Austria, Finland, Chile, Vietnam, Australia, and Germany, among others. In the end, go where your heart takes you, stay safe and enjoy the journey!