Five divine places to visit in Maldives
Five divine places to visit in Maldives
Written by
Samriddhi Srivastava
Jan 30, 2020, 04:17 pm
2 min read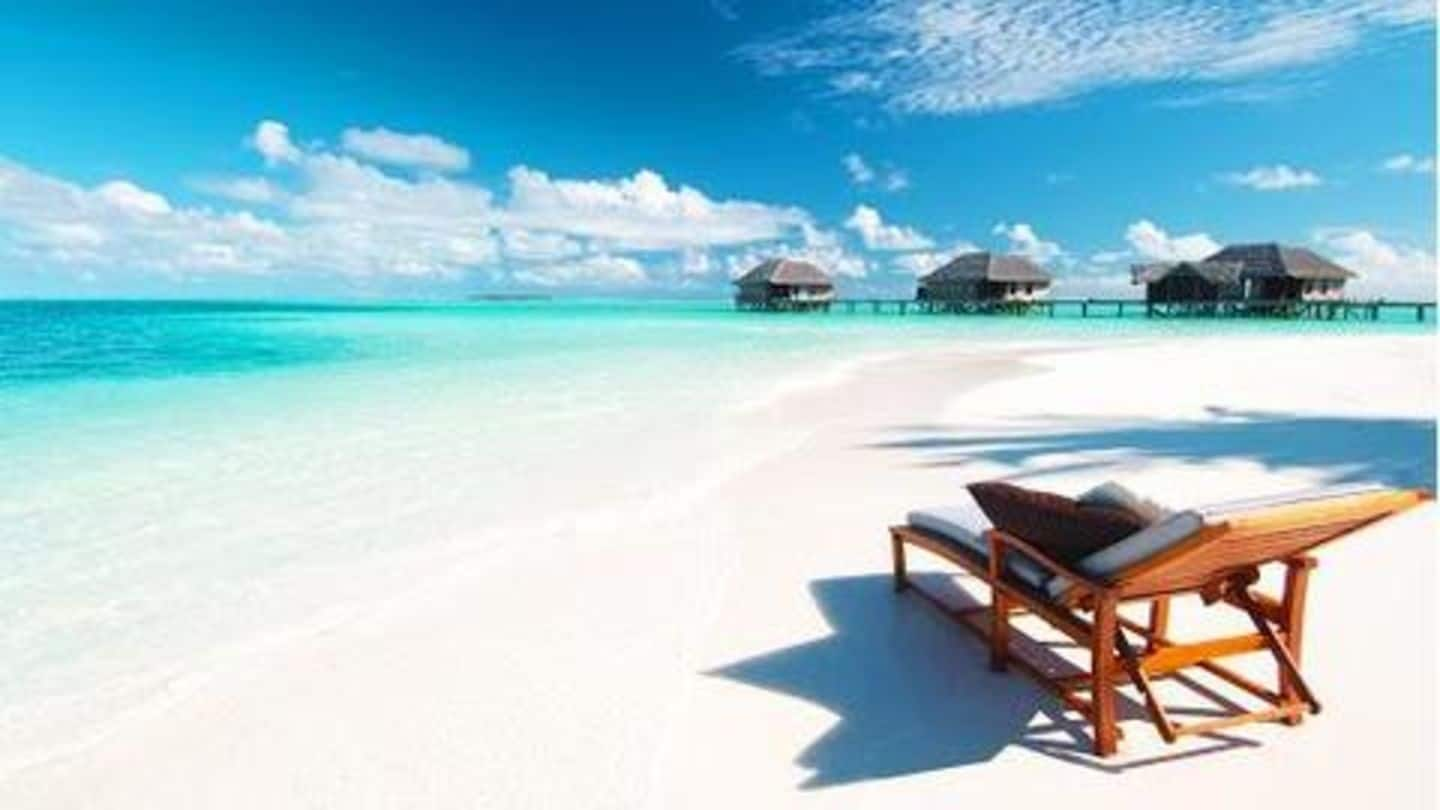 With serene white-sand beaches and crystal-clear waters, it's no wonder that Maldives is rated as one of the most exciting travel destinations in Asia. Away from the fast-paced city life, the land that comprises over 1,100 coral islands, brings you super close to mother nature. If you have been looking for some peace and lots of adventure, Maldives should be your next spot.
This truly is a magical island, where the water glows at night because of bioluminescence, implying that the island has various marine creatures that are capable of emitting light. It is best suited to visit at night, so one can take a glimpse of the shiny blue water. Take a quick 15-minute speedboat ride from the international airport of Male to reach Vaadhoo Island.
Located in North Male Atoll, the Banana Reef is one of the most loved destinations in Maldives for the scuba divers. The place offers an abundance of coastal overhangs, coral reefs, and wildlife to explore. Apart from scuba diving, it offers adventure sports like snorkeling and boat cruising. To reach Banana Reef, you can easily take a speedboat ride from the city of Male.
When you visit the capital city of Maldives, Male, you must spend time at the Artificial Beach. One can enjoy taking romantic walks, swimming or participating in the carnivals. The main attractions there are Manta Point, Kani Corner, Shark Point and Nassimo Thila. Although it is a man-made beach, it's no less wonderful than the natural beaches of this amazing land.
If you are in for a luxurious vacation, Rangali Island is the place for you. From the moment you step onto this island, you will experience lavishness all around yourself. Be it their best-voted hotel, the Conrad Maldives Rangali Island or the fantastic underwater villa- The Muraka, there is so much awesomeness there, you will not want to come back.
This spot in the Maldives is for budget travelers. However, in terms of offerings, it is no lesser than the luxurious ones. Some of the best things to do there are scuba divining, shark safaris, surfing, and snorkeling, among others. You may also find a bikini beach there. So, what really are you waiting for? Head to the spectacular Maldives sooner than later. Enjoy!